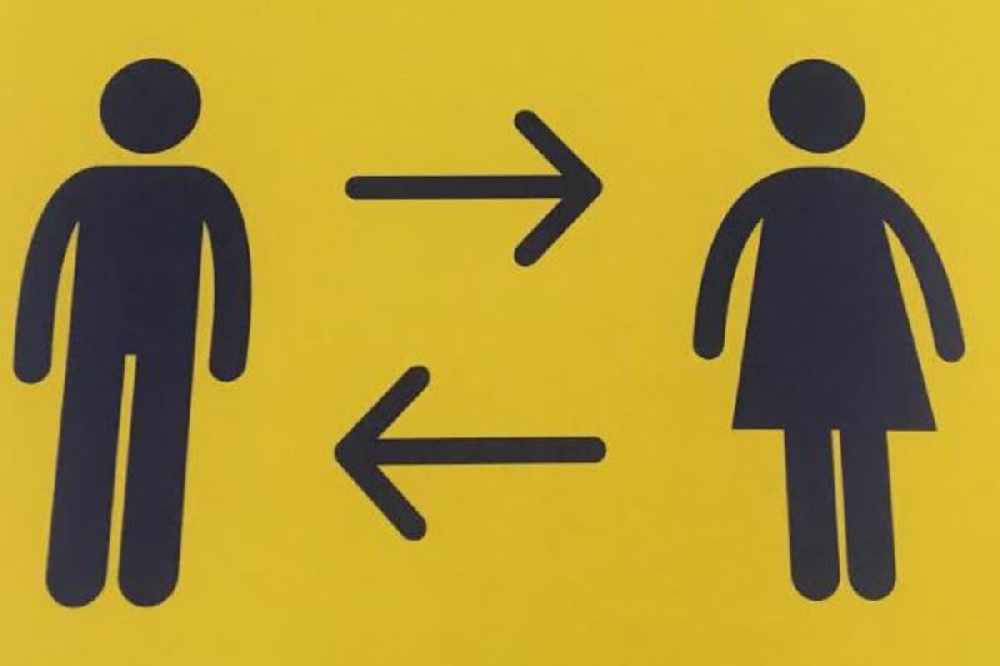 The Health Minister says Jersey could move to one-metre physical distancing guidance 'within the next fortnight'.
Currently, the advice is that people not from the same household stay two metres apart. New legislation passed last month means people who 'wilfully ignore' police instructions to keep apart in public could be fined up to £1,000.
Deputy Richard Renouf says a report released to States members today states that Dr. Ivan Muscat anticipates a change to public health advice to maintain at least one-metre distancing, but still two metres wherever possible.
That advice hasn't been formally made yet.
"It is possible that that advice may be amended to come into effect within the next fortnight, subject of course to monitoring of the spreads of infection within the island.
"That is under consideration, it is not yet any part of formal advice." - Deputy Richard Renouf, Health Minister.
The Economic Development Minister, Senator Lyndon Farnham, has pushed for the move 'as soon as possible' to help local business.
Following a question from Channel 103 in a recent media briefing, Medical Director Patrick Armstrong said STAC is due to advise Ministers to move to one metre.
He said they have to be realistic about measures that can be lived with, in the long-term.
"We provide advice and others interpret that advice and implement it.
"But I think we look around and we see that people aren't always adhering to that and we'd rather give out advice that is practical that people can comply with and also live with."
The World Health Organisation currently recommends a one-metre distance. No change from two metres is expected in England until at least next month. There is no longer a strict requirement to distance in Guernsey because the island has now gone more than six weeks without a new, known active case of coronavirus.
Another three people were diagnosed with coronavirus in Jersey since Saturday (13 June), bringing the total up to 316.
There are now four active cases in Jersey, down one on yesterday.