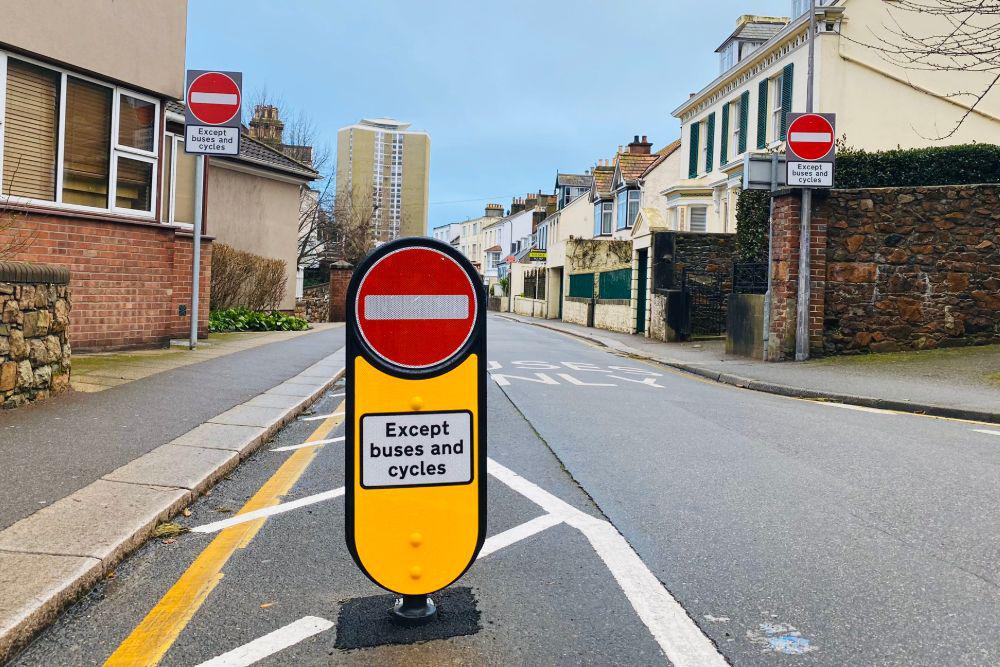 Image Credit: St Helier Honorary Police
New signs have been put up at the north end of Green Street reminding drivers of the new one-way system.
Only buses, bikes and emergency vehicles are allowed to travel southbound from the roundabout, with all other traffic having to find another route to Havre des Pas.
It's after States Members agreed to the change last June, and the Infrastructure Minister - Deputy Kevin Lewis - signed a decision to make a temporary road closure permanent.
However, Police have had to step up patrols in the area, following complaints from residents that motorists were ignoring the new rules of the road.
St Helier Honorary Police officers say they are continuing to monitor the road:
Officers have been present at Green Street this morning monitoring the No Entry restriction.
The signage has been increased to ensure the restriction is clear to drivers.
There have been no offences reported by officers today but we will continue to monitor the road. pic.twitter.com/MhoXy3aYlh

— StHelierHonPol (@StHelierHonPol) February 27, 2020