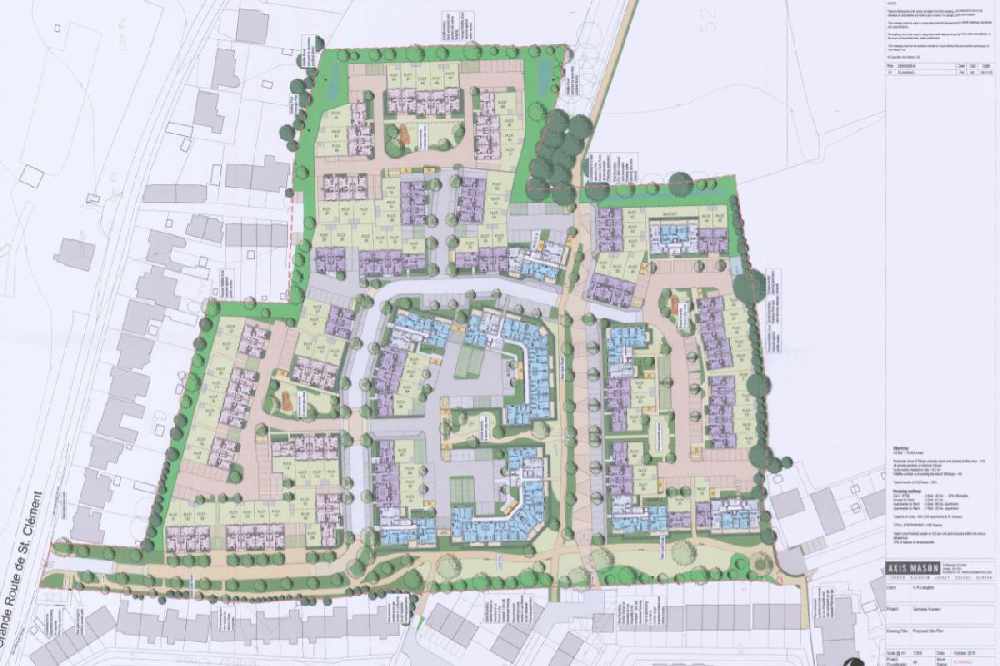 The Samares Nursery site plan, where a total of 200 homes are due to be in place by February 2021. Picture Credit: Axis Mason
Another 74 homes on the former Samares Nurseries Site are due to be ready to move into next month.
101 have already been built on site, with the rest delayed slightly by the coronavirus pandemic.
After these 74, a final 25 are due to be completed by February 2021.
The first two phases of the Clos des Patelles development were completed at the end of last year.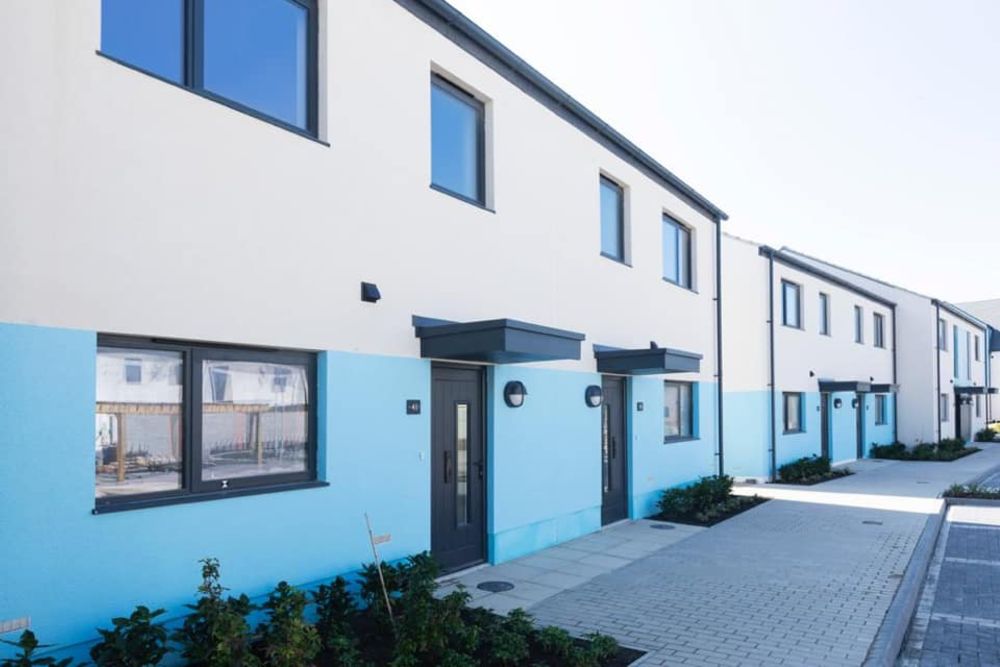 Phase 3 was originally due for completion in March, but the Covid-19 crisis delayed that until October.
Phase 4, the final 25 homes of the project, is now due to be finished in February 2021.
The Housing Minister provided updates on the status of housing projects in his latest quarterly hearing with the Environment, Housing and Infrastructure Panel.
The project to build 82 new rental homes off Rouge Bouillon in St Helier, that was due to be completed in the middle of next year, now won't be done until the end of 2021.
Senator Sam Mezec has confirmed that the Summerland Site work had to be re-programmed because of the coronavirus crisis.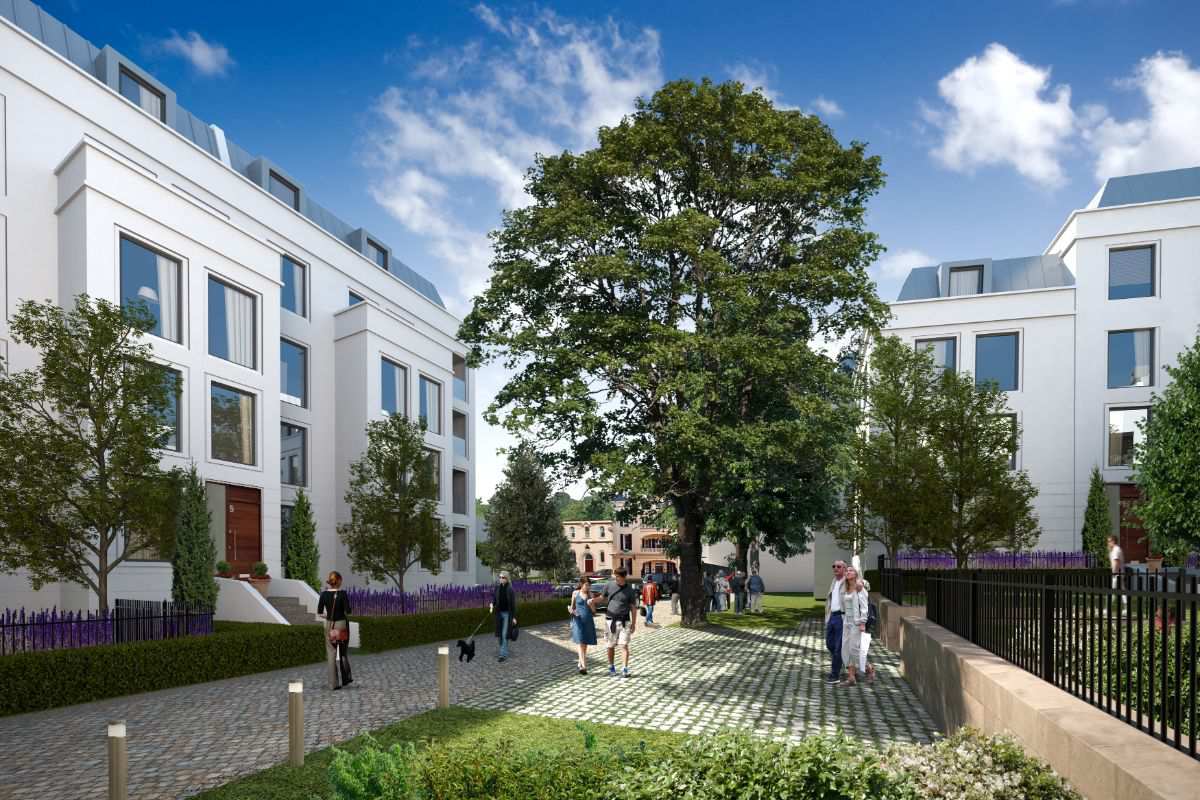 Image Credit: Andium Homes
The seven three-bed houses, 52 one-bed and 23 two-bed flats will be available for rent through the housing gateway.
It was originally hoped the seven three-beds would be completed by this autumn, but the pandemic has put pay to those hopes.
The site was previously home to ageing buildings used by the BBC and States of Jersey Police.
When the project is completed, it will be named 'Les Clos Couriard' in memory of Mitch Couriard MBE, who passed away in October 2015 aged 61.
Elsewhere, the Robin Hood Site development is due for completion by the end of November 2020, with the Ann Street Brewery Site expected to be ready by the end of 2024.