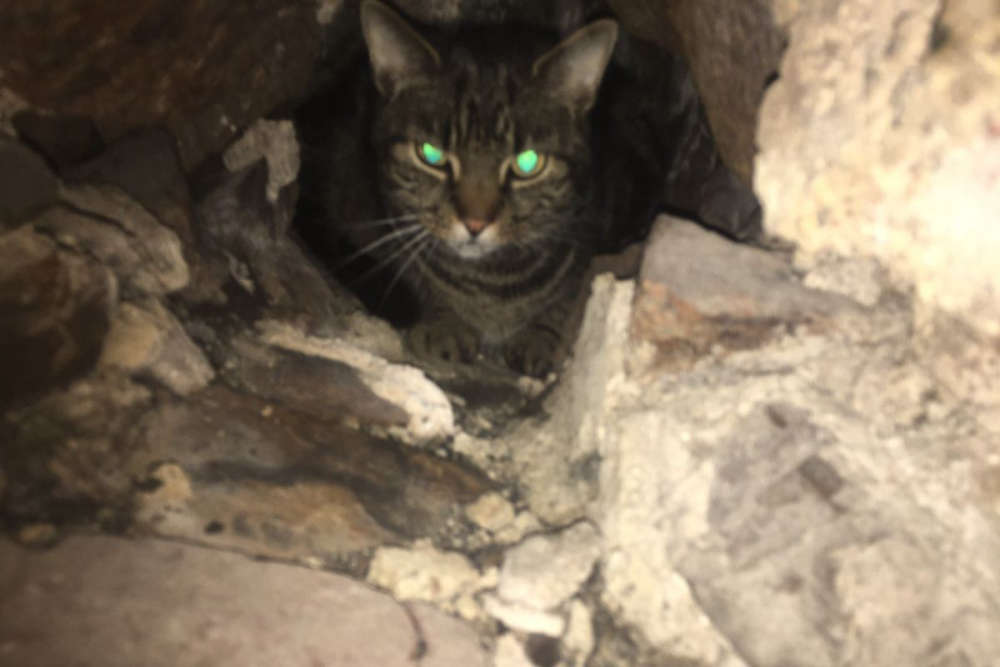 Picture Credit: JFRS
A cat who was missing for three weeks has been safely reunited with his owner after he was found trapped inside a neighbour's wall!
The JSPCA and Fire service were called out to St Aubin after a woman reported hearing a cat meowing.
Sections of the internal wall were removed and Ziggy was found tired, but fit and well.
It's assumed that is because he was feeding on rodents within the wall void.
Writing on the JFRS Facebook page, Ziggy's owner Sally Poole said: "Thank you so much for rescuing Ziggy. He's very skinny and exhausted, but he is alive. That's one of his nine lives!"