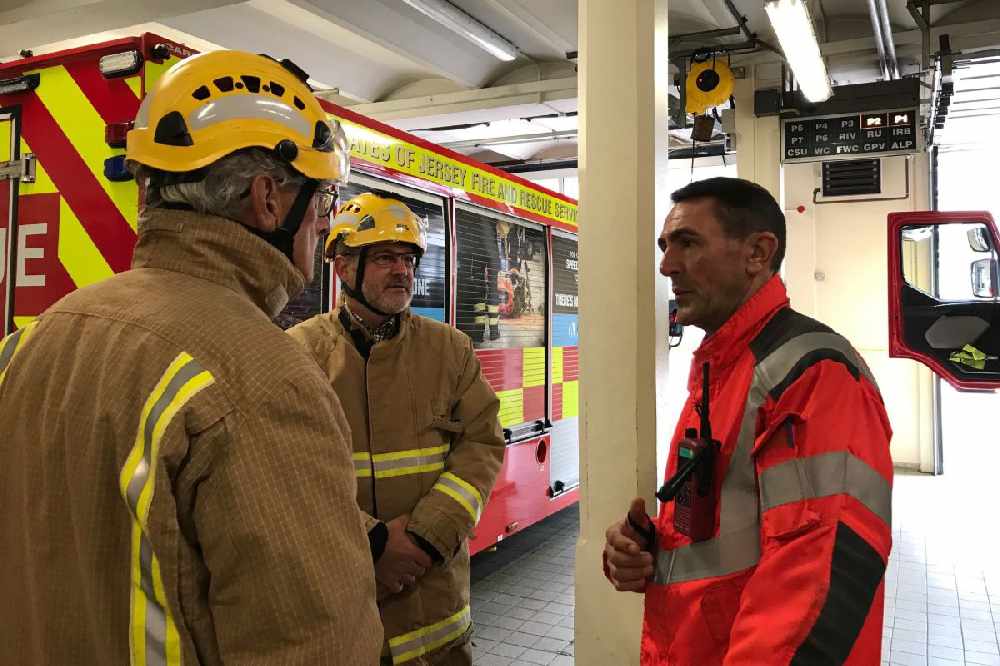 The Home Affairs Minister has spent a day training with Jersey's Fire Service.
Constable Len Norman, and Assistant Minister Deputy Gregory Guida wore full kit and breathing apparatus to navigate a smoke-filled building.
They were also cut out of a vehicle and experienced a sea rescue, whilst later joining crews for real call-outs including a fire involving a gas cylinder and a barbeque fire.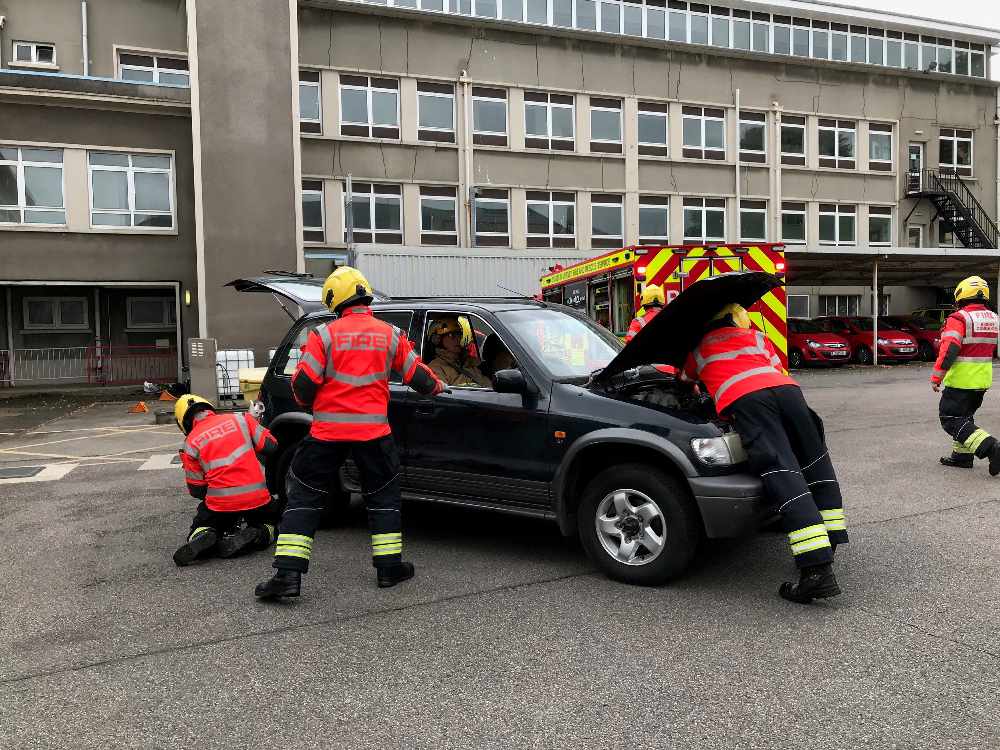 "It was a very worthwhile day which enabled me to understand even further the multitude of skills required to be a modern-day member of the Jersey Fire and Rescue Service and to appreciate more fully the value of the
on-call members of the service. I was also able to witness first-hand the closer working relationship with the Jersey Ambulance Service.
As Minister for Home Affairs, as an Islander, I am very proud of the dedicated and professional service that everyone in the Fire and Rescue Service provide to the Island." - Constable Len Norman.
Watch Commander Richard Ryan has thanked the politicians for their enthusiasm.
"This was a unique opportunity for us to show our skills and get the Ministers to experience the work that we undertake from the perspectives of both firefighter and casualty."