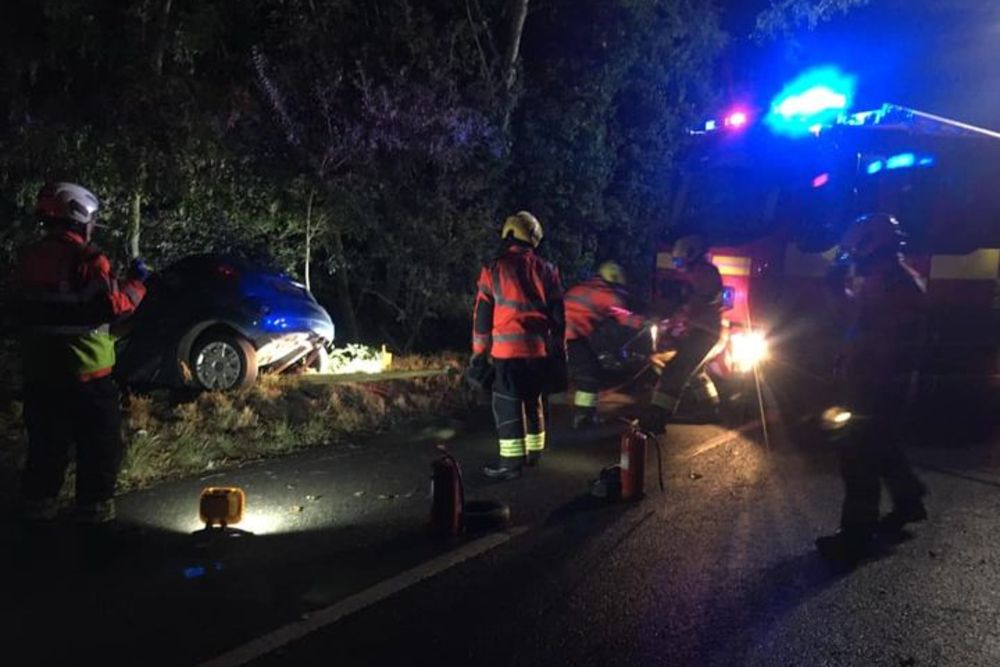 Firefighters have rescued an 18-year old motorist after what they say was a potentially fatal crash.
A car left the road and hit a tree, leaving the driver trapped in a precarious position.
Jersey Fire and Rescue says 'had a tree not stopped the car, this could have potentially been a fatal incident.'
Crews secured the vehicle using a winch and got the trapped man out of the car.
He was then checked over by ambulance crews, arrested for driving whilst over the prescribed limit, and remains in custody.
St Catherine's loop road was closed for much of the night from the RNLI station.
Photo credit: JFRS