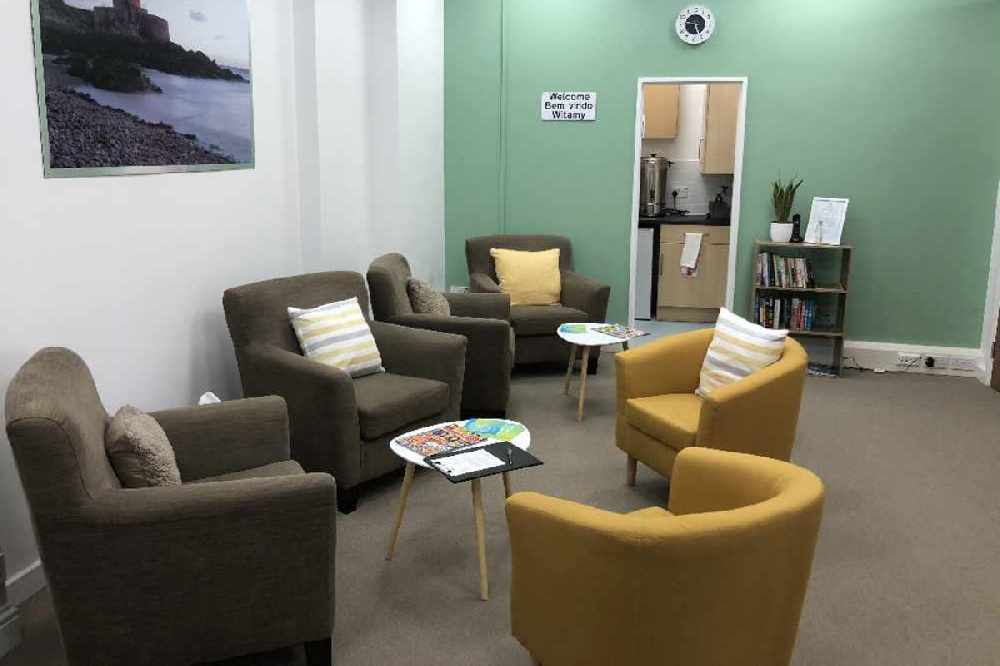 Jersey's Listening Lounge re-opens its doors today, more than two months after they shut because of the coronavirus outbreak.
Face-to-face counselling and peer support sessions resume this morning, but they have to be pre-booked.
The centre on Charles Street offers free mental health help for over 18s.
Since the end of March its services have been available online, or over the phone via dedicated 'Listening Line'.
It received more than 400 calls throughout April and May, while islanders were in lockdown.
There were 61 new counselling referrals, and 446 counselling sessions to people experiencing a range of problems relating to their mental wellbeing.
Lucy Nicolaou expects high demand to continue now that people can get help in person again:
"The outbreak of Covid19 has impacted people in varying ways. Understandably, it has been an unfamiliar, challenging, and worrying time for many people. As we start to exit lockdown and people once again experience other pressures such as returning to school and work, we know this may prove particularly difficult and lead to an increase in stress, anxiety and have other implications on our mental health and wellbeing. We are so pleased that we are now able to extend our mental health support for islanders further by welcoming people back into our facility on Charles Street by appointment. We understand how important and reassuring it can be to meet and connect with someone face to face. As we enter a 'new normal' way of life, we encourage anyone who is struggling to not struggle alone, and to reach out and talk to us. We are here for you."
Measures introduced to comply with Covid-19 restrictions and physical distancing rules include a one-way entrance and exit system, sanitisation stations, staggered appointment times pre booked in advance to avoid over crowding and the use of additional
office space.
*Counselling appointments are available throughout the day and evening, every day of the week. Referrals can be made by completing a short online form found here: https://listeninglounge.counsel360.co.uk/Referral/create Or the counselling team can be contacted directly for more information at [email protected]
* Peer worker appointments are available throughout the day and evening, every day of the week. Appointments can be booked up to 72 hours in advance either by phone or email: 01534 866793/[email protected]
*The Listening Line remains open but it may be necessary to leave a message and a member of the team will return each call as soon as possible. Call 866793.