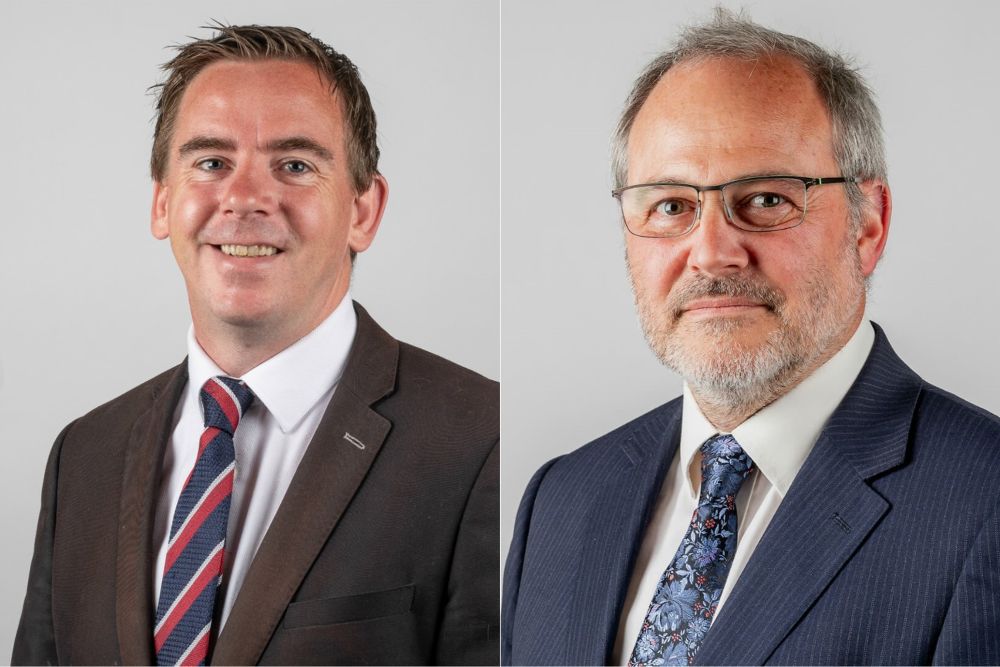 Deputies Scott Wickenden and Gregory Guida are the Chief Minister's picks to be Jersey's new Children and Education Minister and Home Affairs Minister respectively.
Deputy Wickenden is currently the Assistant Children and Education Minister and has been in acting charge since Deputy Jeremy Macon was arrested in March.
Deputy Macon resigned as Minister earlier this month.
He'll be challenged for the position by Deputies Rob Ward and Louise Doublet, who are both former teachers and union reps.
Deputy Guida has been the Assistant Minister for Home Affairs and will be put forward to fill the role vacated by Len Norman, who passed away earlier this month at the age of 73.
In an email to States members seen by Channel 103, the Chief Minister says he believes these nominations will provide the stability and continuity that both roles require.
The positions will be filled in tomorrow's States sitting (29 June).
A nominations meeting to fill the position of Constable of St Clement will take place on Wednesday (30 June) If more than one person comes forward, there will be a by-election in the parish on 29 July.