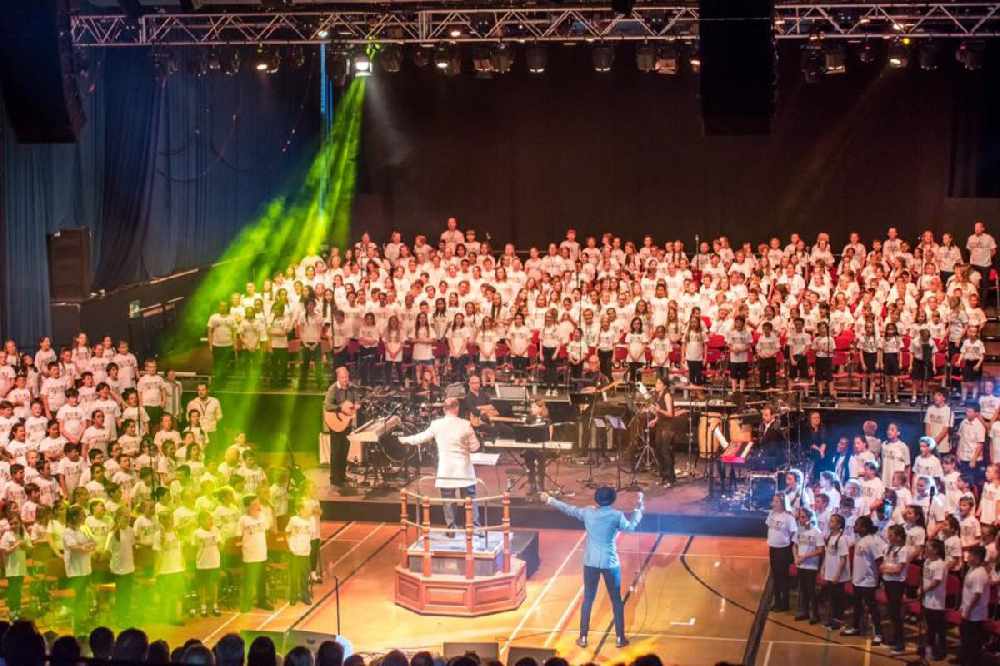 Image Credit: Music in Action
This year's Jersey Sings event will be able to go ahead after the Education Minister agreed to provide up to £6,000 to help keep it going.
It's after organisers, Music In Action, told Channel 103 earlier this week that it may have to be cancelled after the government said it wouldn't be providing any funding.
A total of £16,000 is needed, but other donations including from two Jersey hotels means the 1,500 children involved in the concerts can perform at the Trinity Showground.
Music in Action Chairman, James Mews, says he's delighted with the island's support:
"We've worked closely together to identify the support which the Government of Jersey can give, both logistically and practically, to ensure to parents that the events will go ahead. I'm very grateful to the States as well as our individual benefactors and donors."
A statement from the government says the Minister, Senator Tracey Vallois, has agreed to underwrite any shortfall in funding, up to £6,000:
"Senator Vallois is keen to underwrite the funding gap if necessary, but as a former chair of the Public Accounts Committee, wants to ensure the highest level of financial probity when spending public money.
The Minister is pleased to see that both individuals and corporations have stepped in with donations, narrowing the budget shortfall to less than £6,000. The department hopes this figure will have dropped further by the time of the event, and that Jersey Sings! is a wonderful experience for island children, as in past years."
Music in Action and the Minister have more meetings planned after this year's Jersey Sings event has taken place.