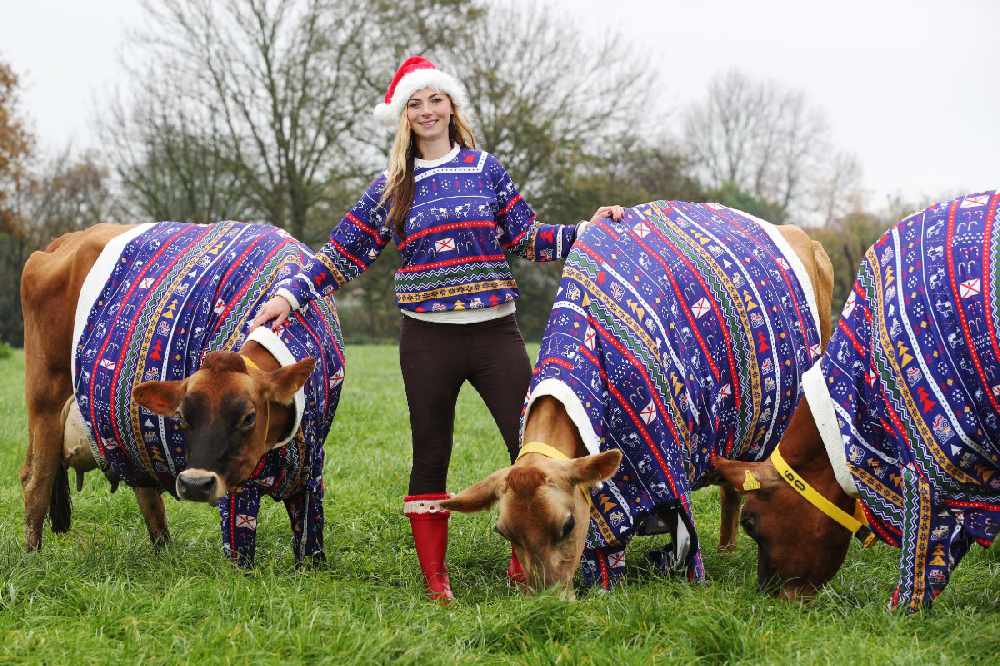 Four Jersey cows are wishing everyone a very 'Dairy Christmas', by sporting their own Christmas jumpers.
Farmer Becky Houze has kitted out her cattle in some festive knits.
Carol, Holly, Noelle and Mariah Diary can be seen sporting their matching sweaters - complete with candy canes, tractors and Jersey flags - in their fields in St Saviour.
"We love Christmas at the farm. If I had it my way, we'd play Christmas carols from October! This year we took the opportunity to 'cast off' an all new look for the girls to help get into the festive spirit by creating matching Christmas jumpers. It took a while to cow-ordinate the right design, but we think we've landed on a look worthy of the cream of the crop. With just 15 days to go until Santa comes to town, we've definitely got the Christmas feeling".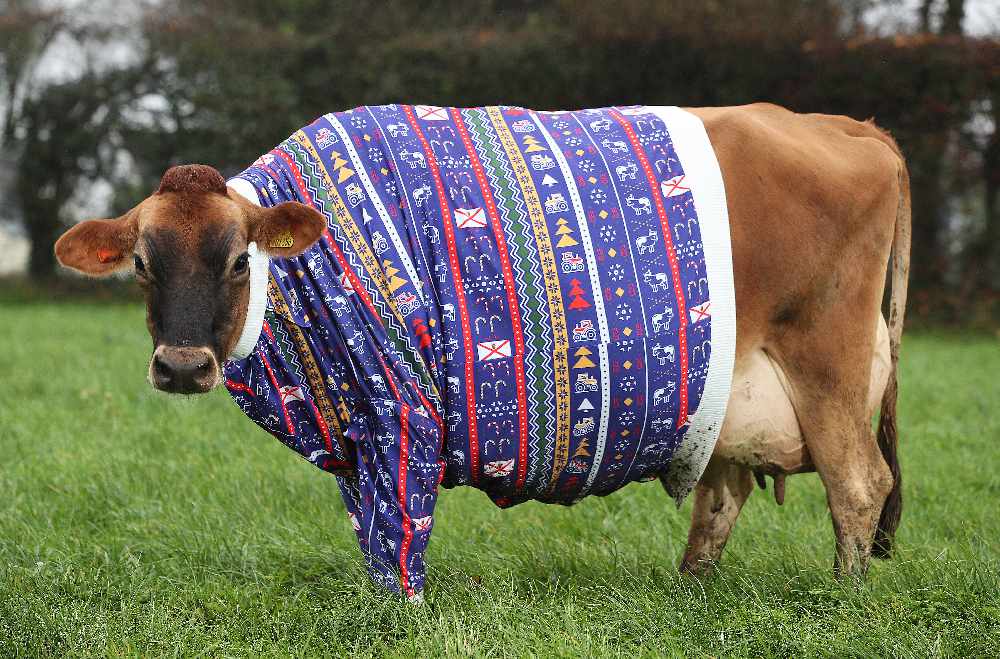 Lodge Farm teamed up with Visit Jersey and Jersey Dairy for a photo-shoot and video to promote the Jerseys in a jersey.
"Becky isn't the first islander to go stir-crazy for jumpers. Jersey was once world-famous for its woollen trade with knitting one of Jersey's main industries. It was so popular that men had to be banned from knitting in Jersey during the peak fishing season from August to September. Because of the popularity of Jersey wool, knitted jumpers came to be called jerseys, after the island. The first recording of a jumper being called a jersey is in 1837. The rest is history." - Visit Jersey website
The coverage features on Jersey.com and is encouraging visitors to 'Discover Mooore' about a Christmas break in the island.