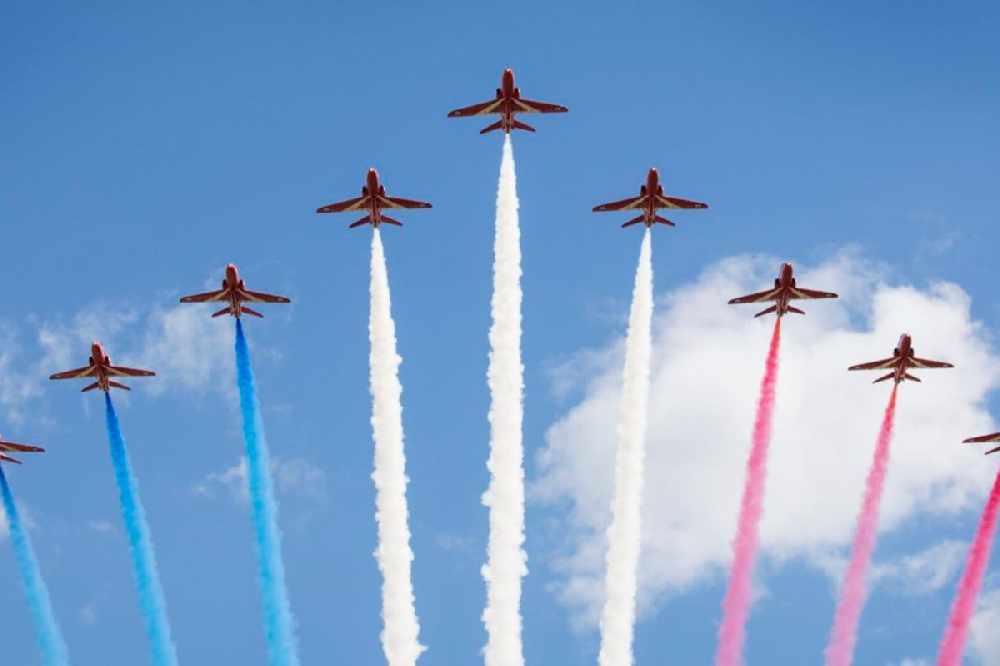 The 2020 Jersey International Air Display has become the latest large-scale event to be cancelled because of safety concerns related to the coronavirus pandemic.
Organisers had hoped that the Air Display could still go ahead with certain mitigation measures in place to ensure good hygiene and distancing.
However, organiser, Mike Higgins says following talks with health experts, that concerns remained over the possibility of Covid-19 being spread among spectators.
"The view was expressed that many people in the Island and elsewhere have come to believe that life has returned to normal and that the virus poses no real threat whereas we know that the virus is deadly for some and is by no means on the decline as is evidenced by the spikes in numbers of people contracting the disease throughout the world, including countries that thought they had eradicated it.
"As safety has been one of the paramount concerns of the air display organization, whether in the air or on the ground, we have decided to cancel this year's event and plan for next year's which we hope will be bigger and better than ever."
It follows the likes of the Battle of Flowers, Jersey Marathon and Weekender Festival in shelving shows this year.
Education officials have confirmed to Channel 103 that despite the cancellation, students will still get the day off on Thursday 10th September to allow for the scheduled staff inset day.
It's the first time the display has been cancelled in almost a decade. It was last called off in 2011 because of bad weather.
Guernsey's Air Show is going ahead as scheduled, so the Red Arrows are still set to be visible from Jersey.
Next year's Jersey International Air Display is scheduled for Thursday 9 September 2021.