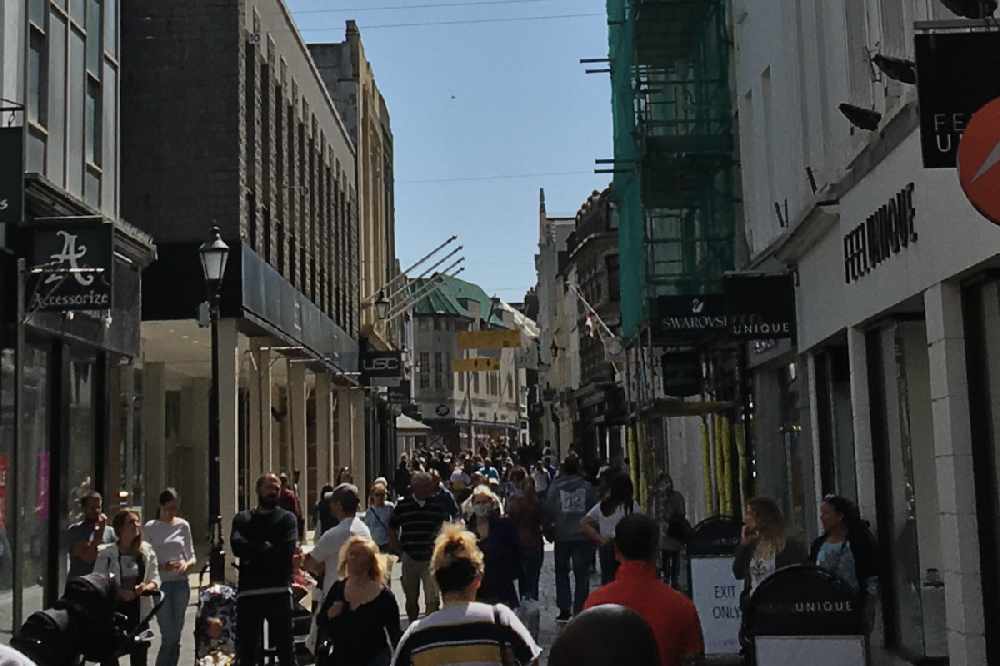 People in Jersey who 'wilfully ignore' rules from police officers to maintain physical distancing outside the home can be arrested and fined up to £1,000, after emergency legislation was approved by politicians.
A person looking after a child could also be fined if they don't take 'reasonable' steps to stop the child from breaching safe distancing rules.
Children not being supervised by an adult can also commit an offence under the law 'if they're old enough to receive and understand a direction'.
That was a major concern from many members - including the Children's Minister who felt they lacked consideration of children's rights.
I regret that I have come to this conclusion, but I will be voting against government proposals to introduce fines for not abiding by physical distancing (even though I support the principle) because the proposals have not given adequate consideration to children's rights.

— Senator Sam Mézec (@SamMezecJsy) May 27, 2020
The Health Minister brought the emergency legislation forward. It also means that people won't be criminalised for not keeping two metres apart in each other's homes (including gardens). However, it is being strongly recommended that people keep apart for safety reasons.
Deputy Richard Renouf says people should still urge caution when going into each other's homes but argued that based on health advice, he didn't want to stop families and friends from going to see each other.
"Can we live with preventing people who are isolated from visiting neighbours and friends, if they choose to do so?
"All the while, the health advice that we seek to follow, is that they must keep their physical distance.
"I don't believe it is necessary and proportionate to maintain that draconian measure any longer and that is backed up by the advice that government has received (from the Medical Officer of Health)"
Other strongly-worded concerns were raised through the lengthy debate - including from Deputy Renouf's ministerial colleague Deputy John Young, who likened the legislation to having a gun against his head.
The Environment Minister argued that he was basically being forced to make a choice between going along with law for powers he thinks police should have - or increasing the risk for the community by abandoning rules on gatherings in people's homes.
"We're told you either approve this - or the existing controls that we've had in place that have worked so well and the majority of our community have gone along with and we've all seen the benefits and thank god that's the case - that they're going to go. If you don't approve this, we're going to have nothing.
"I find that an unacceptable position to be put in."
Deputy Rob Ward and Mike Higgins were among politicians also feared that relaxing the rules to not make it an offence to distance in each other's home could lead to a spike in cases.
However many members spoke about giving members their freedom back, considering the restrictions they've already gone through and the position the island has found itself in with limiting the number of cases of coronavirus.
"Islanders do need their liberty back. We celebrated Liberation Day this month without the freedom that we are so used to and this law takes us one step closer to regaining some of that freedom.
"I do believe that islanders have got us to this point and I do believe that islanders can be trusted to take us safely through the coming months." - Deputy Kirsten Morel.
Great speech by @KirstenJersey about the social distancing regs. These regs give Islanders some of their freedoms back!

— Senator Ian Gorst (@Ian_Gorst) May 27, 2020
People who live together in the same home don't have to distance and won't face any enforcement action for not keeping apart, as has been the case throughout.
The legislation is in effect until the end of September. It was approved by 36 votes to 12.