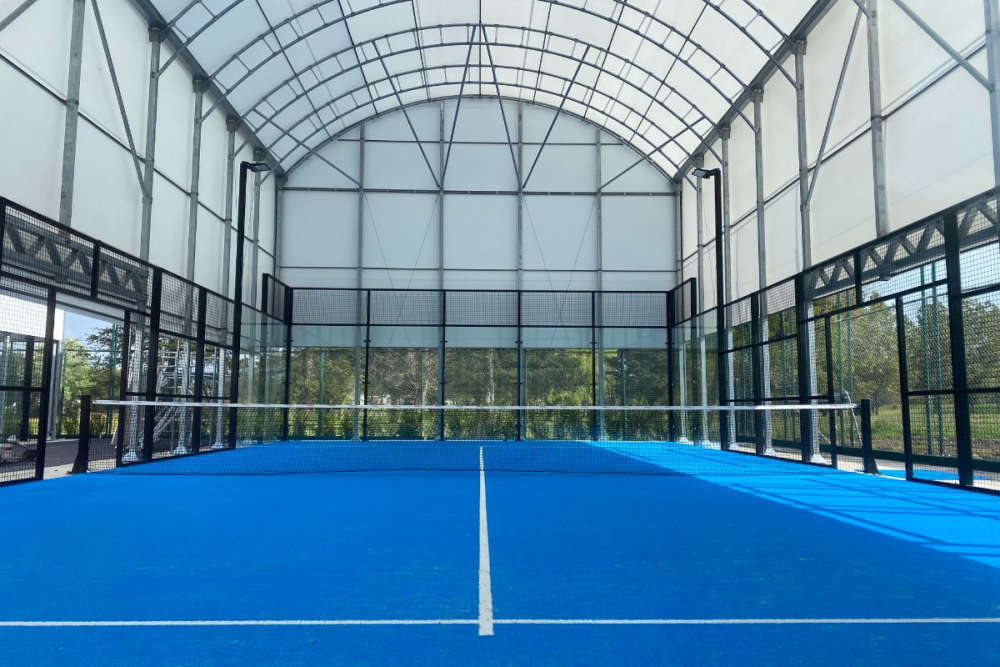 Jersey's new million-pound, state-of-the-art padel facility is opening to the public.
Two courts have been refurbished, there are three new indoor courts, and new carpets and floodlights have been fitted.
It officially opens at the St Clement Golf and Sports Centre on Saturday 18 June with a launch event called 'Padel Fest'.
Former junior world champion Mauri Andrini and three other professional players from Spain are in the island and are teaching people who want to give the sport a try.
Island Padel founder Scott Clayton will take part in an exhibition match and Mauri will give a session on how to technically play key shots and other tips and tricks.
All five courts are open to the public on Saturday 18 June between 3pm and 5pm.
Scott says he's delighted with the finished article.
"We actually had a 3D fly-through done on what the facility would look like prior to the building starting and I think we've pretty much nailed it... or should I say the builders have nailed it!
I think it's an amazing facility that's going to be completely accessible to the community and we just want as many people to come down and try padel as possible.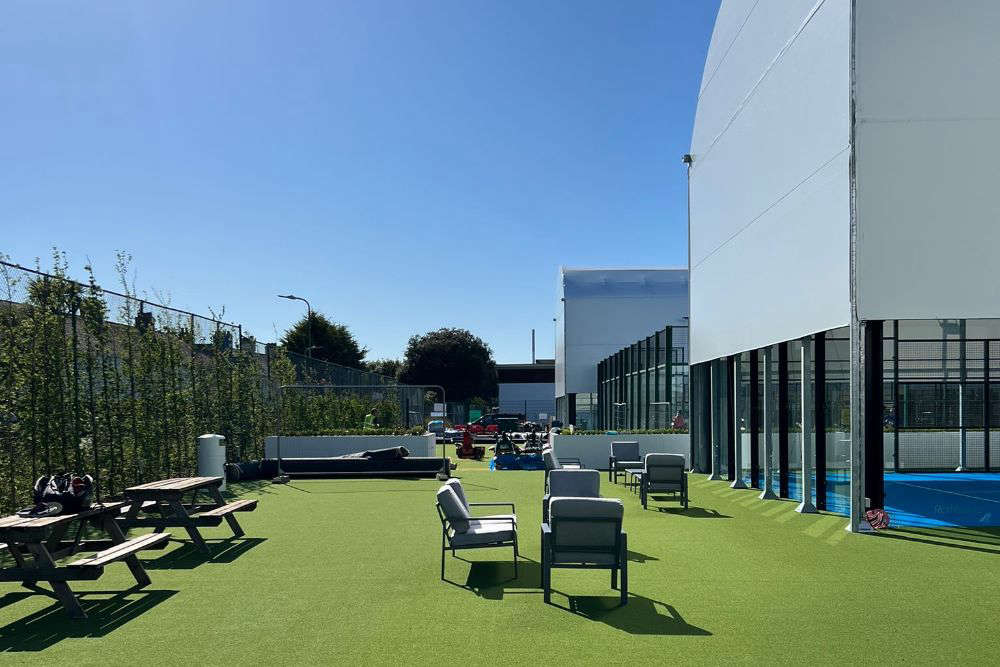 I really do believe that it caters to everyone. It's for younger kids who've got activity weeks and school programmes currently going on and we're finding that the kids are picking it up quite quickly because it's a much smaller racket so it's much easier to coordinate.
We've also got people here who have had to stop playing other sports due to the physical element and they're able to come and play padel, it's always a doubles game which makes it very social and fun as well.
You have younger adults playing it as well because it's quite fast-paced and quite a lot of fun. I'd love everyone to come down and give it a go for themselves."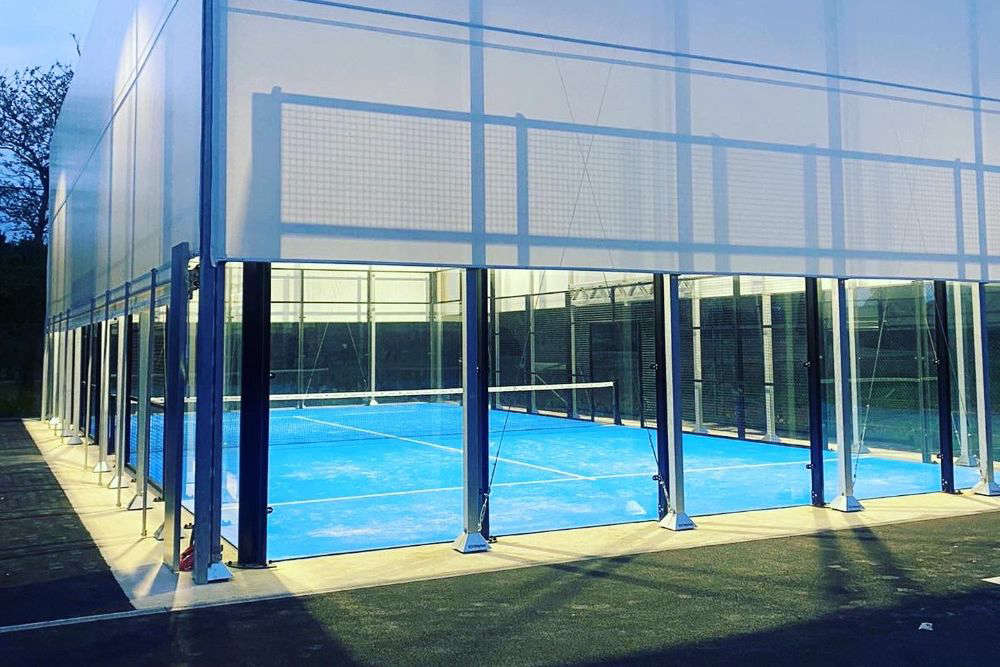 There will also be an internal tournament over the whole weekend.
Seven schools are already signed up to the Island Padel schools programme, with four more joining in the autumn.
Scott says as well as making it as accessible to islanders as possible, they want the facility to be seen nationally and internationally as well.
"We've actually already got in the bag, in September, the largest padel tournament in Great Britain coming to Jersey, which is a real coup for the facility.
The LTA, who are the governing body for padel in the UK, we've been in many meetings with them and they're really happy with what we're doing and everything the island has got to offer as well.
This facility was set up purely for the community but also thinking that we're going to have some great tournaments here to help drive the sport and for people to watch, so that's going to be really good."