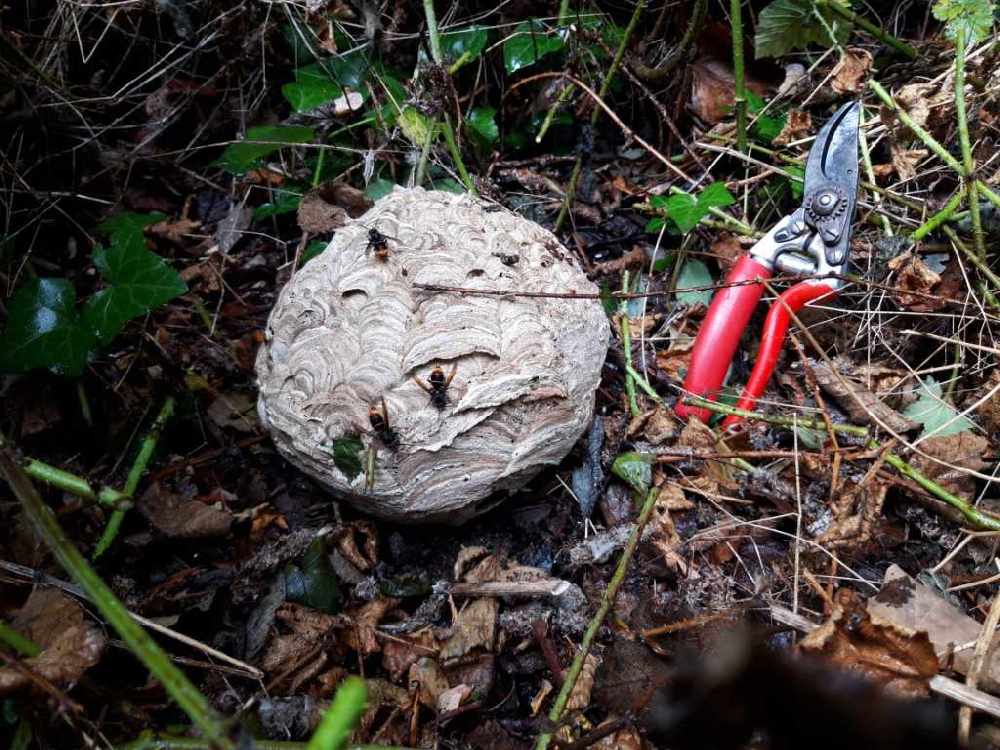 Credit: Jersey Asian Hornet Group
With the second branchage of the season approaching, the Jersey Asian Hornet group wants hedge-cutters and blackberry-pickers to be aware of the danger of disturbing a nest.
Even though most Asian Hornet nests are high in trees, they have also been found concealed in hedges, in the ground and under shrubbery.
That has prompted a warning as landowners and outdoor workers continue to cut back overgrown banks ahead of the next round of parish Branchage inspections next month.
The same caution is being urged of people who are picking wild blackberries, as the nest pictured above - which was slightly smaller than a football - was found in brambles.
The advice comes after a seventh hornet nest was found in Rozel on Tuesday, making it the 31st nest to be found across the island this year.
The consequences of disturbing a nest for anyone within 30 metres can be potentially very serious and for those with allergies or poor health a sting can be lethal.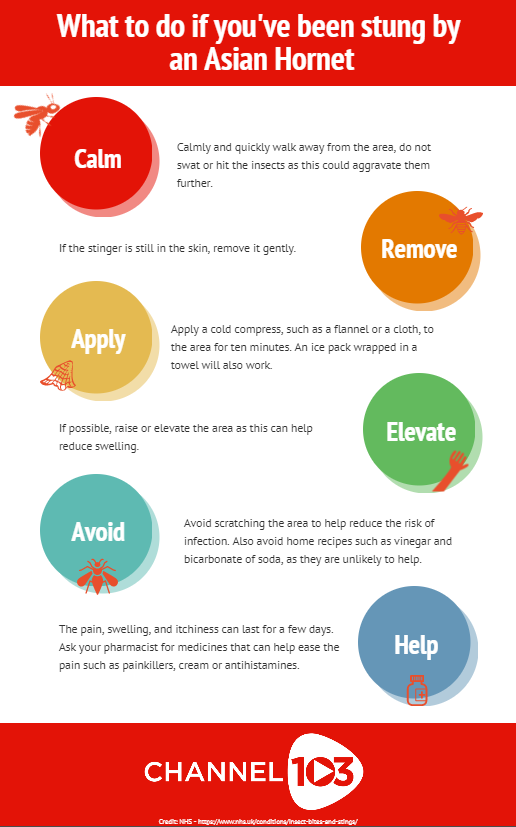 Asian Hornet hunter John De Carteret says nests are appearing almost anywhere, with one being found in a public park in town.
A close up of the 30th Asian Hornets' nest found in Jersey this year.
He has also shared a helpful map to locate removed hornet nests.