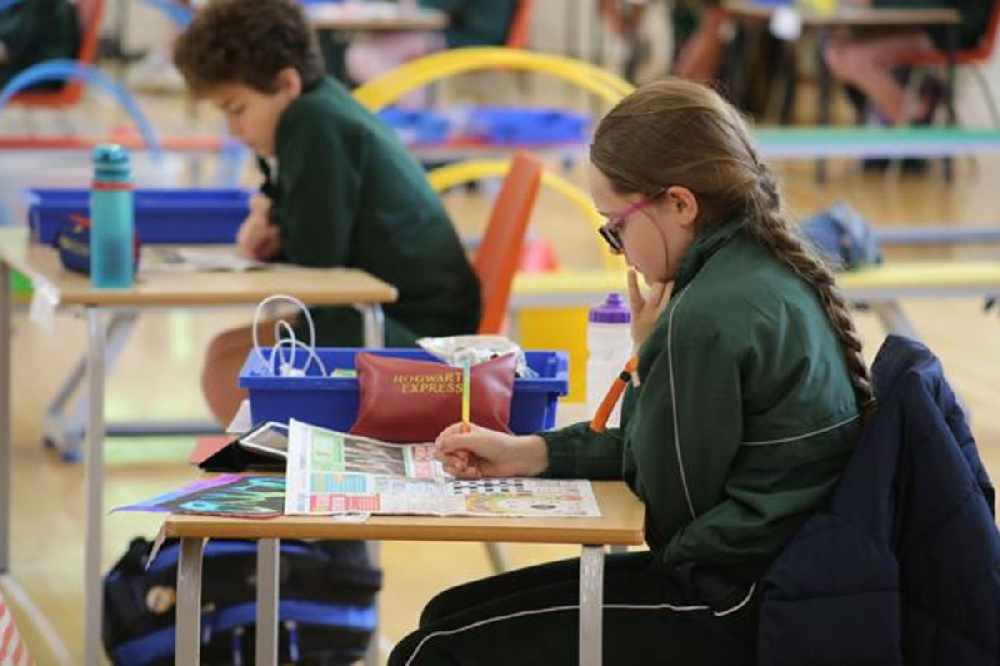 Year 6 back at Trinity School. Credit: Government of Jersey
Nearly all children due to go back to school in Jersey this week have.
Island-wide, primaries recorded a 93% attendance rate after welcoming back pupils for the first time in 11 weeks.
Schools reported between 70% and 100% of the Year 6 pupils returning to the classroom.
The majority of Year 10 students also went back - with secondary schools reporting between 7 in 10 and 9 in 10 pupils attending.
Education Minister, Senator Tracey Vallois, says the numbers are 'really positive'
"I would like to say a huge thank you and appreciation to all the staff, students and parents for the first phase of return to school in Jersey, which has been successful."
The Minister has said she hopes to make an announcement about further year groups returning to school 'early next week'.
Read: Schools Welcome Back First Pupils