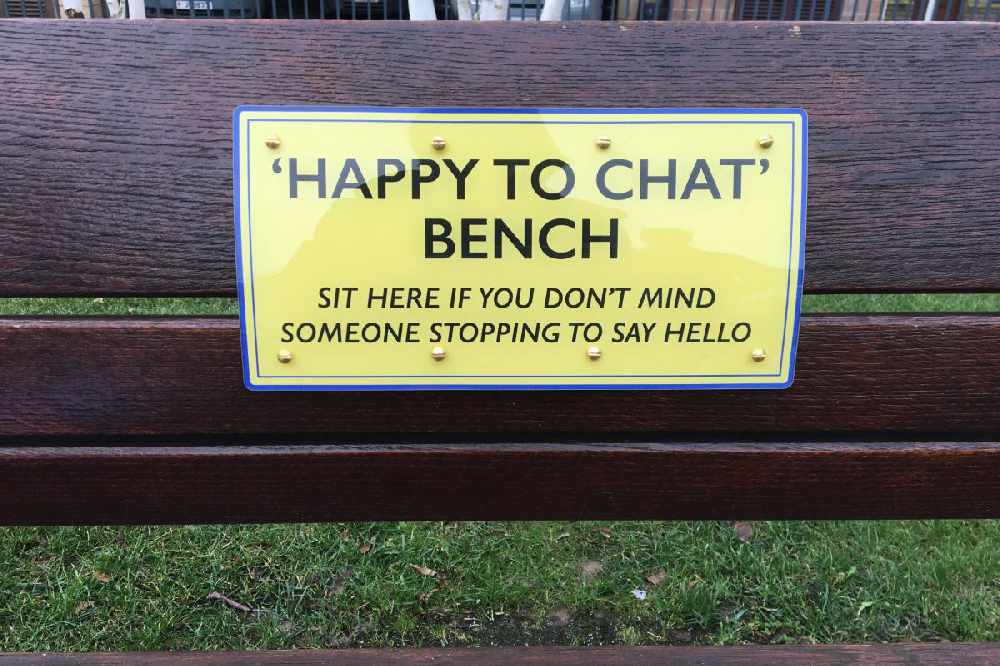 A special bench encouraging people to talk more has been unveiled in the Millennium Town Park.
The 'Happy to Chat' bench is also aimed at people who may be feeling lonely over the festive period.
They've proved popular across the UK and have now launched in Jersey.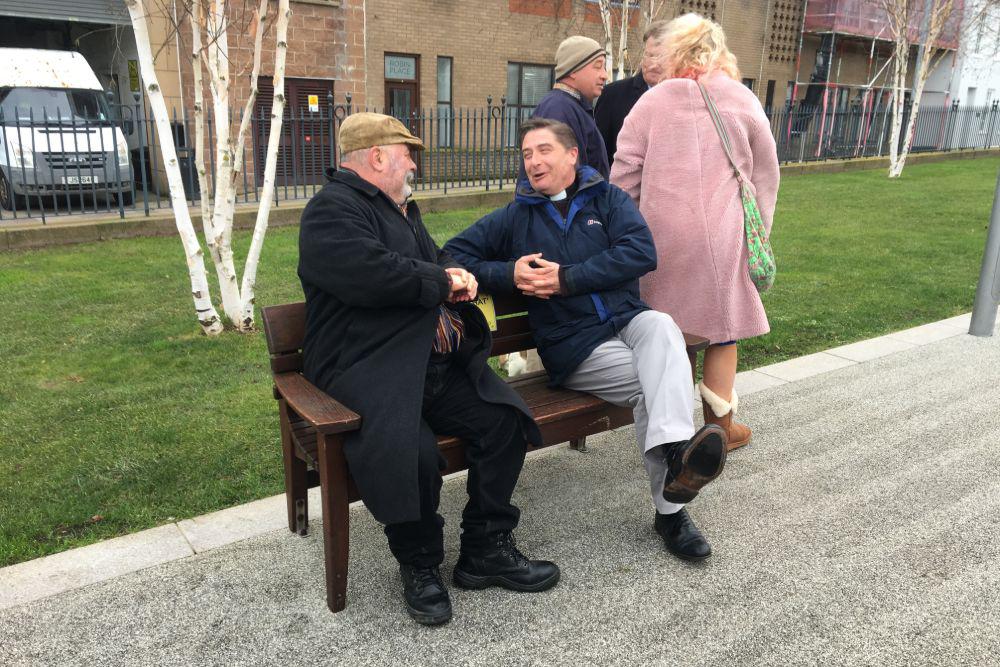 Kevin Proctor was one of the people behind the idea.
"The sign is literally just an ice-breaker. It's for people walking past the bench just to say 'good morning'! That can make such a big difference in so many people's lives.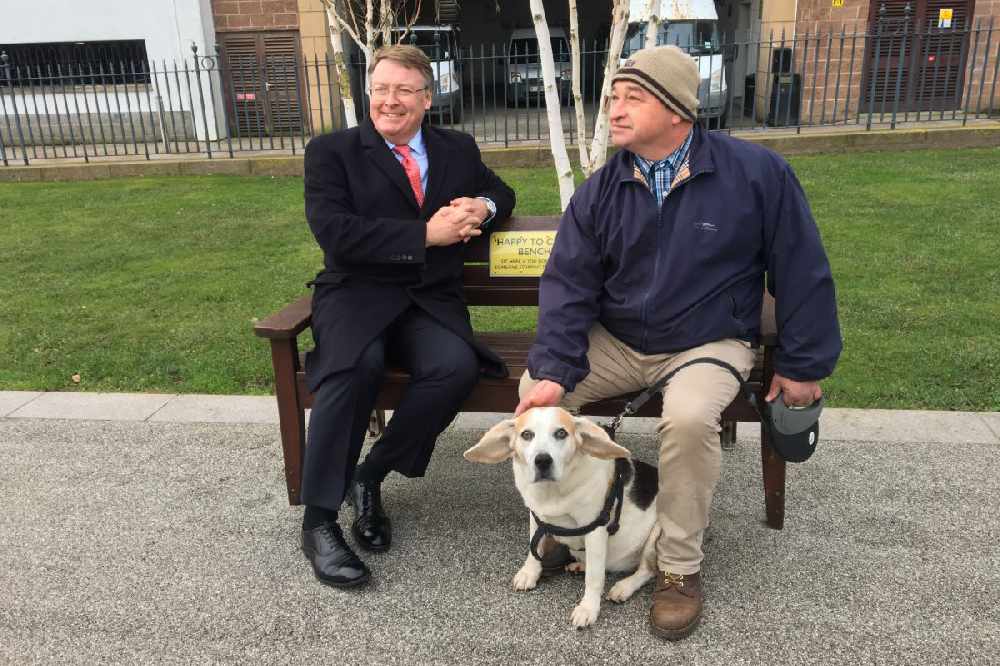 Kevin Proctor (R) alongside Haydn Taylor, Managing Director of Ravenscroft who have sponsored productions of the signs.
"Especially with Christmas it can be a very hard time, but not just Christmas. It's to get people chatting again."
More are set to be introduced soon by the Town Church and in Liberation Square.
The move was further prompted by the sad passing of Richard Mears, who would often wave and say hello to people passing by his spot in Cheapside.
Constable Simon Crowcroft has welcomed the addition to his parish.
"One of the things people often ask us about at the parish is benches and obviously the more benches in town the better in town where people want to sit down and relax.
"People also want to chat sometimes and this provides the opportunity for them to, without advertising the fact really, to let people know they'd be happy to chat to someone."