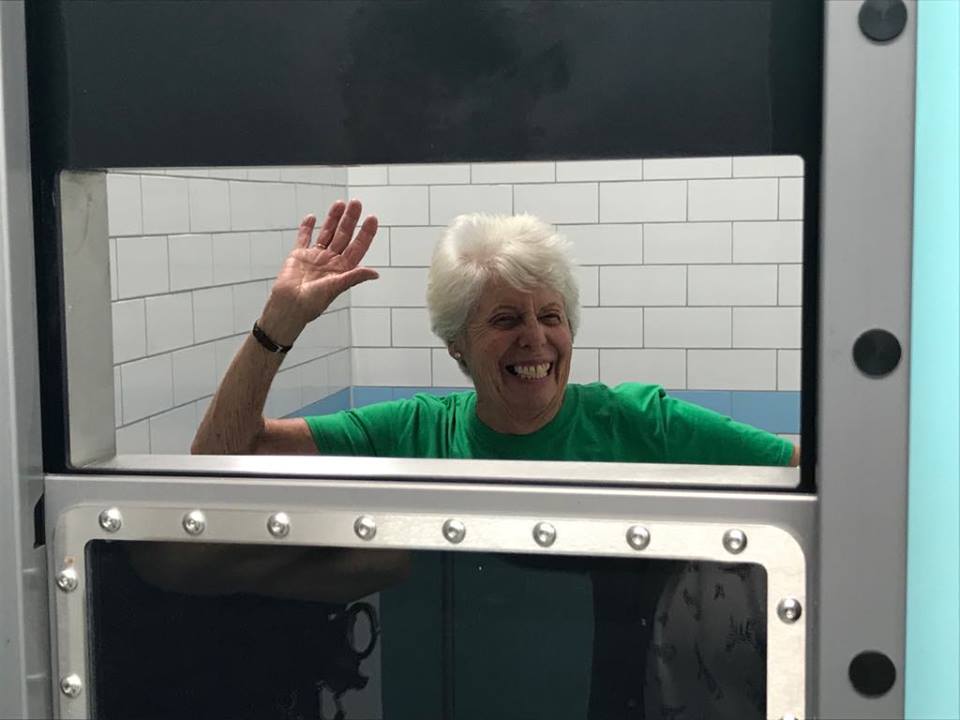 Credit: States of Jersey Police
An 80-year-old grandmother is nearing the end of her mission to complete 85 different challenges this year.
Jean McLaughlin says she's determined to do all the tasks before turning 81 on Christmas Eve.
She has already jumped out of a plane, abseiled down Gorey Castle and appeared as a TV weather forecaster.
This week Jean has done a stint in a police cell, and today she is being a ticket inspector on the buses.
Jean set herself 80 challenges when she turned 80 to raise money in memory of her late husband Robert.
Then more tragedy struck in October, when she lost her daughter Karryna to cancer.
"When she diagnosed (in February), I said well I am going to do 40 challenges for my husband and I'll do the other forty for Cancer (Research). She said 'Mum, I'm so proud of you. When I am better I will do five for Cancer as well', and I said 'Brilliant, we will do it together'. Now she is not here, so I am doing the extra five for her."
"You've got to carry on and do these things."
All the money Jean is raising will go towards the Alzheimer's Association and Cancer Research UK.
Find out how to donate here