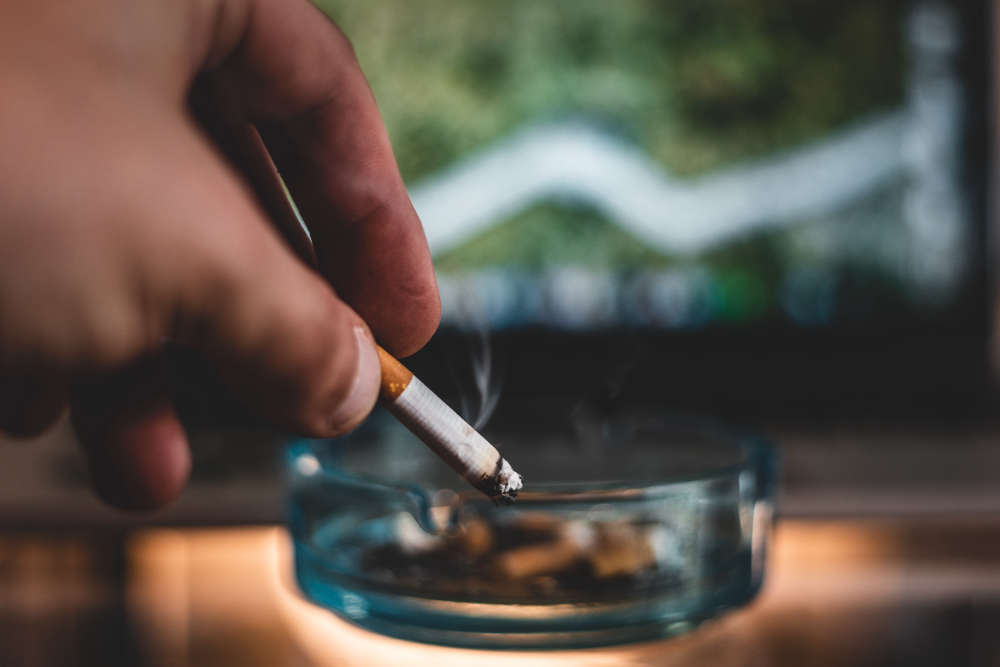 Islanders who smoke are being encouraged to stop for 28 days this month.
Stoptober is back for its 11th year, supporting smokers to quit for the month of October.
Evidence shows that being puff-free for four weeks significantly increases the chances of giving up for good.
This year, the Help2Quit team is reaching out to smokers who work in routine jobs or manual occupations in particular.
Statistics suggest they are more than two times more likely to smoke than those in managerial and professional occupations.
Lead Stop Smoking Nurse Specialist, Dr Rhona Reardon, says routine and manual workers are more likely to work with other smokers, which can be a barrier to quitting.
"We want to encourage all smokers to come forward this year to take part in the Stoptober challenge. However, we particularly want to focus on people working in routine and manual occupations as the proportion of these people who smoke remains high."
Bosses are being asked to support their staff to quit.
Dr Reardon says smokers are likely to take more breaks and have higher sick rates, so employers who make it easier for their workers to access help - such as time off to attend stop smoking support - are likely to see improved productivity.
Evidence shows that following the short-term withdrawal stage of quitting, people have reduced levels of anxiety, depression and stress, and increased positive mood compared with those who continue to smoke.
Since the launch of Stoptober in 2012, 954 islanders have taken on the challenge, with 46% still smoke-free beyond October.
22 pharmacies in Jersey provide the Help2Quit service. The programme includes free medication for up to 12 weeks.
Health & Community Services says evidence suggests the benefits of stopping smoking include:
After 20 minutes: Pulse rate returns to normal.
After 8 hours: Oxygen levels are recovering and harmful carbon monoxide in the blood is reduced by half.
After 48-72 hours: Carbon monoxide will be eliminated from the body. Lungs start to clear out mucus and other smoking debris. Ability to taste and smell is greatly improved and breathing becomes easier. Bronchial tubes begin to relax and energy levels increase.
After 3-9 months: Coughs, wheezing and breathing problems improve as lung function increases by up to 10%.
After 1 year: Risk of heart attack has halved compared to a smoker and research shows that people who have quit for a year are happier than those who continue to smoke.
After 10 years: Risk of death from lung cancer falls to half that of a smoker.
After 15 years: Risk of a heart attack falls to the same as someone who has never smoked.
In 2005 a quarter of the UK's population smoked regularly, compared to 13% in 2021.
For further information about Stoptober, visit www.nhs.uk/oneyou/stoptober/home.