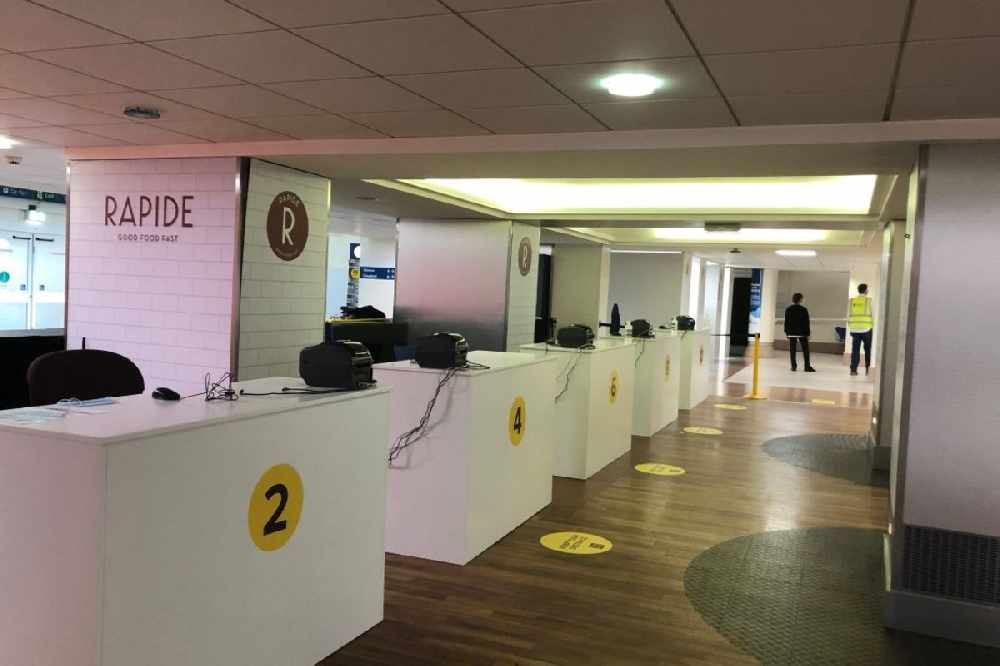 The first commercial passenger flights of non-essential travellers are due in and out of Jersey today.
128 people are booked on to the initial BA arrival from Heathrow at 8.55am and can opt to be tested for coronavirus or isolate for 2 weeks.
124 passengers will then be heading out of the island for London.
The island's borders have reopened today for the first time since March.
There are four arriving and four departing aircraft at Jersey Airport today, including the Blue Islands 'lifeline' Southampton services operated on behalf of the government.
The other 'non-essential' rotation is EasyJet from and to Gatwick tonight.
In total, Ports of Jersey 804 passengers are booked on today's services in and out of the island.
The government is stressing that people wanting to fly or sail into the island MUST complete an online registration form the day before they travel.
Economic Development Minister Senator Lyndon Farnham is welcoming people to the island, but asking for their patience.
"It is important the testing and processing process is very thorough, and it could take one to two - possibly three - hours because we want to make sure everyone is accounted for. I want to thank everybody in advance for their patience, and wish everybody a very pleasant onward journey."
A government statement says:

"Passengers arriving from July 3 will go through one of the most rigorous testing programmes in Europe. They must either declare they will self-isolate for 14 days or undergo a swab test for Covid. Failure to complete either process fully will result in a penalty fine of £1,000.
"Jersey is putting the health and wellbeing of Islanders at the front of all decision-making. Opening the borders has raised genuine concerns from Islanders and so the border testing will be thoroughly completed before passengers are allowed out of the ports. This may lead to delays, especially for those passengers who did not fill out their pre-arrival registration documentation appropriately. The Government extends a warm welcome to all visitors but asks for their patience in getting through the testing programme."
Condor will resume UK fast ferry sailings tomorrow. St Malo services can't restart because of an industrial dispute at the Brittany port.
The Harbour Covid testing centre is due to be completed this morning.
A government spokesperson says everything is ready except for the computer install which is due to be finished by midday.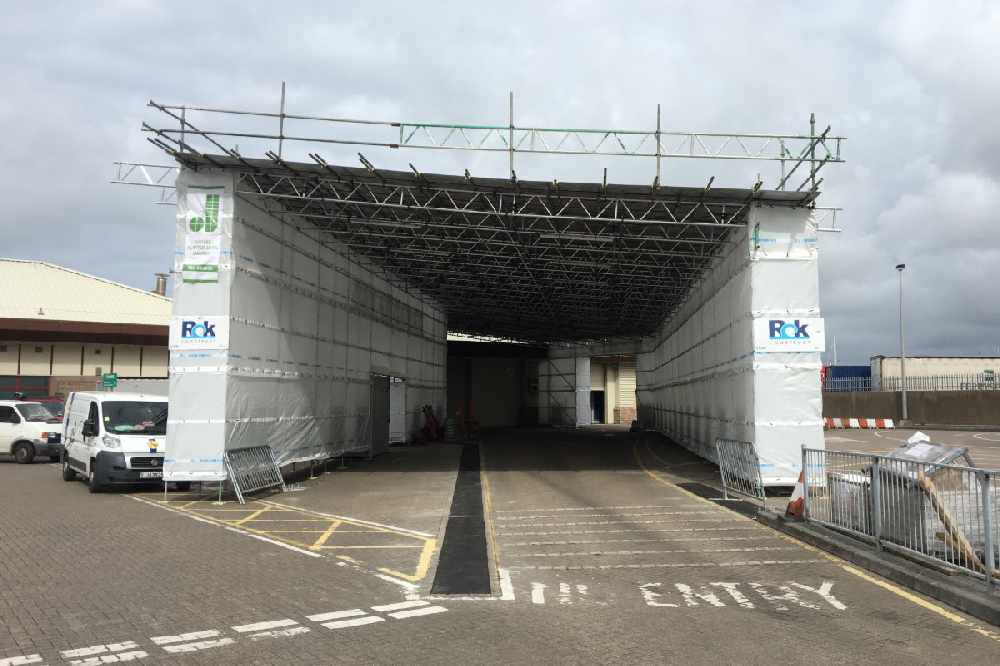 Channel 103 asked for the government to release details of the accommodation it says it has secured for any arrivals without a home here who test positive for the virus.
A spokesperson said:
"If an individual tests positive, the contact tracing team will be in touch immediately. They will ask about the person's accommodation and length of stay in Jersey. They will arrange quarantine accommodation if required and help manage that process."
Visit Jersey CEO Keith Beecham says closed borders have hit the economy hard.
"Last year £280 million was spent in Jersey by our visitors, and if you do the maths that is over £500 a minute we are losing when we don't have visitors coming here."