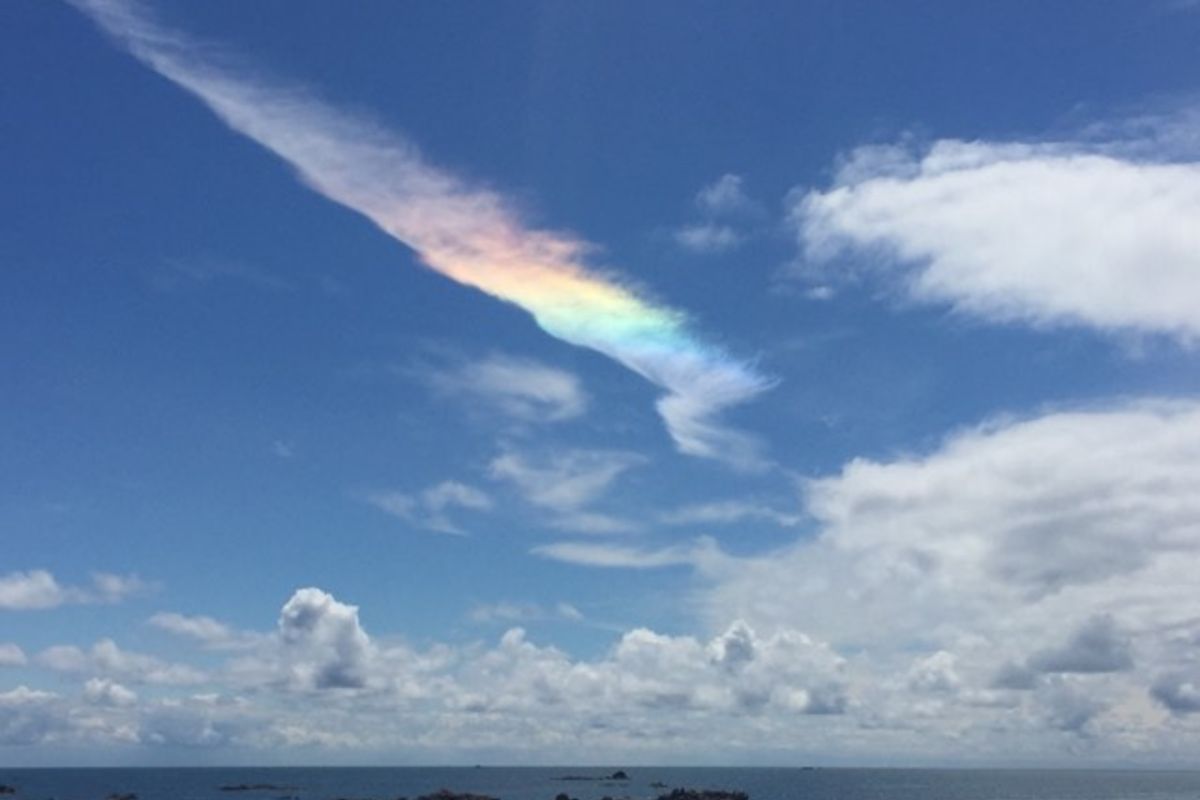 A photo taken today down at La Rocque. Image Credit: Annabel McLachlan
A rare weather phenomenon has emerged in the sky above Jersey.
The 'fire rainbow' is formed when ice crystals that make up cirrus clouds align forming the arc in the clouds.
Jersey Met says whether it's visible or not depends exactly on how the crystals form in the clouds.
Islanders have been sharing their photos online:
WOW: Just caught this #RainbowCloud here in #JerseyCI

Never seen this before! Stunning 🌈 pic.twitter.com/gwWUyV87RV

— Kevin (@KevinPamplin) June 11, 2019
@Channel103 there's a rainbow cloud above St Helier today! - picture from the General Hospital pic.twitter.com/B25lsRrwJX

— Becky Morris (@beckymorris17) June 11, 2019