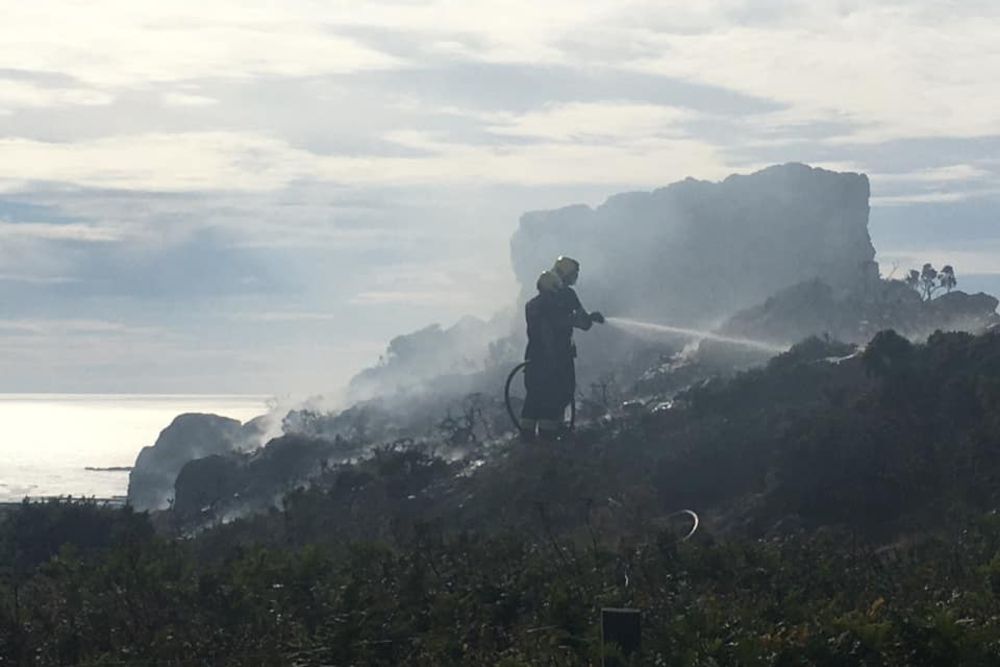 Firefighters have put out a furze fire on the headland at Grantez in St Ouen.
Ten crew, two trucks and a water carrier were called to near the dolmen - a popular spot for watching the sunset - yesterday evening.
The blaze covered an area of more than 600 square metres.
Jersey Fire and Rescue Service says it was quickly contained and brought under control. It's understood that it was started accidentally and no further investigation is being carried out into the cause.
The furze fire came at the end of a busy 24 hours for the service, who had earlier twice been called to premises in St Helier.
The first was at Burton Menswear, after a discarded cigarette set fire to the outside cladding and caused the shop to fill with smoke.
Firefighters have praised the store's manager for getting everybody out of the building.
Crews were later called to a communal laundry room where residents thought a washing machine had caught fire. It turned out to be a faulty heating element that had blown up but had not caught light.
"Both incidents were quickly resolved and without any injury to the public. Thank you to the quick actions of those involved." - JFRS