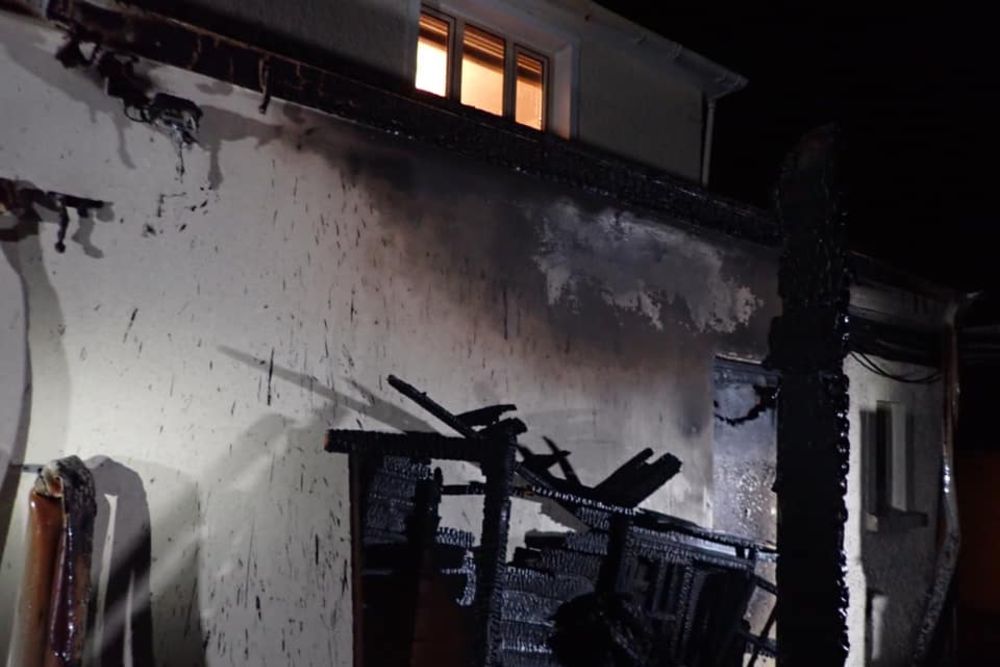 Firefighters have tackled a blaze in a shed on St Clement's Coast road that was threatening to spread in very high winds.
It broke out at the back of a supermarket at Green Island at around 8.30pm on Thursday.
Crews have praised the actions of the owner and staff for quickly closing a back door to stop the flames developing.
Their lights had gone out and they had gone to investigate when they noticed the thick smoke and called 999.
"By closing the door to the rear of the building they prevented a significant fire from developing into something much more serious", "a simple action like this can make all the difference". - Watch Commander Mark Bailey-Walker.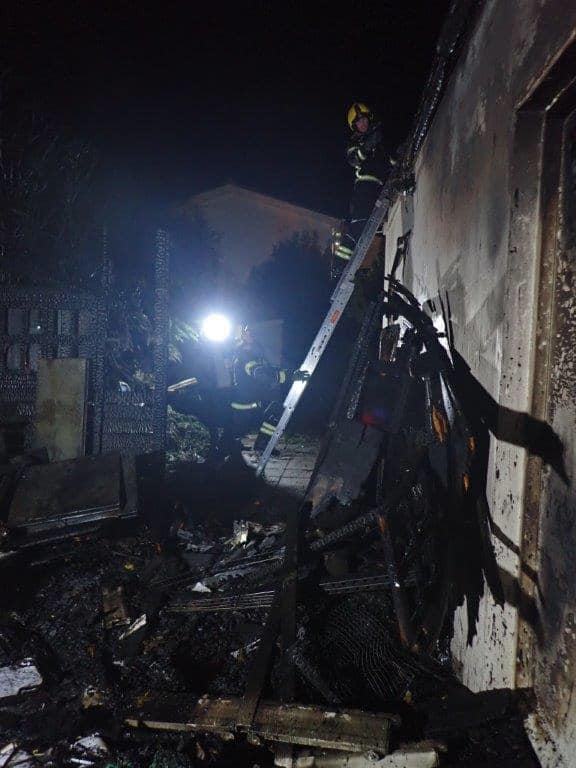 No one was injured.
It's believed to have started because of an electrical fault.
One fire engine and five firefighters responded from Fire HQ to find the flames was spreading to surrounding bushes and beginning to damage the main property.
They used two water jets and a high pressure hose reel to bring the fire under control.
Lindsey Greechan, who was in Your Store at the time, took to social media later to thank the emergency services and everyone for their concern.
"Green island fire - thank you for everyone concern - the fire was detected quickly by staff and the family upstairs were evacuated within minutes - thankfully no one was hurt.the shop won't be open as usual at 7am until we can have the all clear to do so . Thank you to the amazing fires brigade and police who acted so quickly and ensured the safety of everyone ."
The shed was destroyed and the main building suffered melted gutters and broken windows.
The cause of the fire is being investigated by the Fire Service and Police.
Later the Fire Service and Jersey Police were called to Queen Street where the strong winds had blown roof tiles of a building.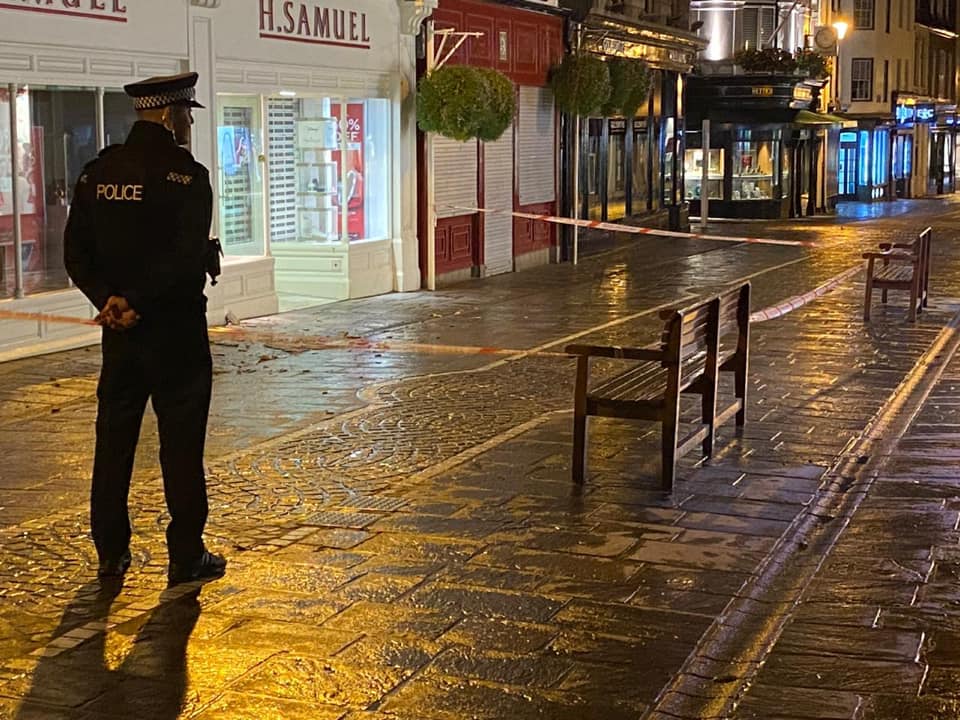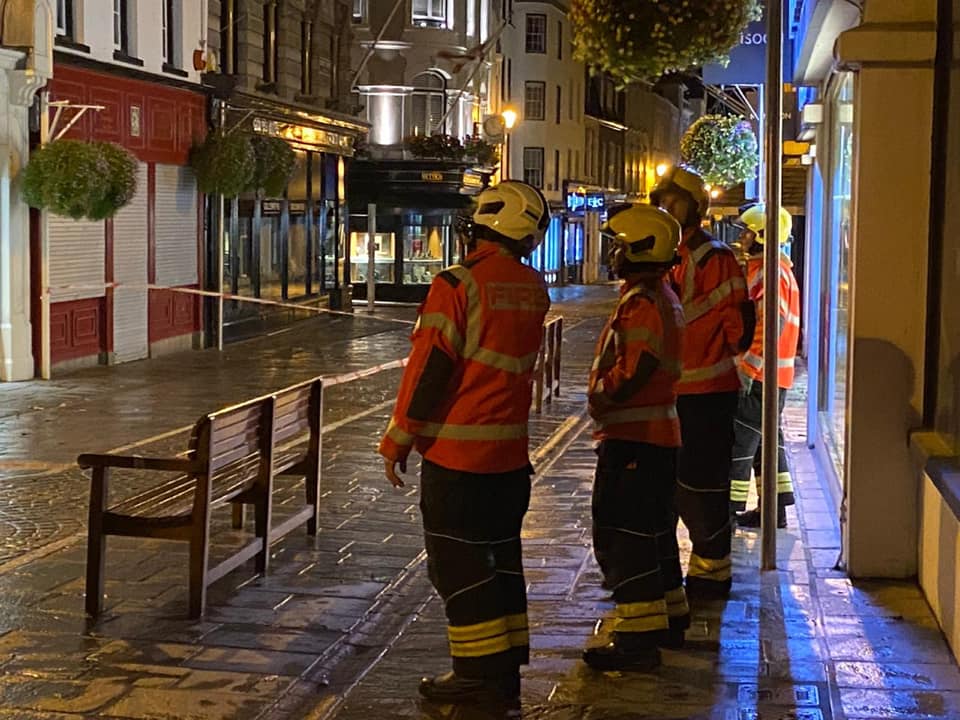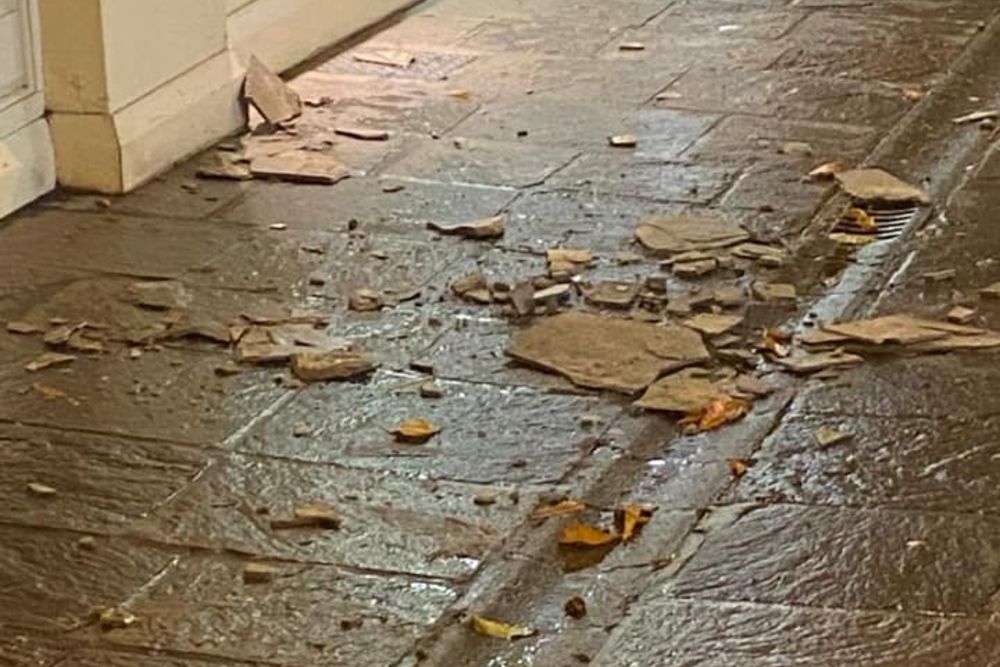 Part of the precinct was taped off.
Islanders are being warned to be extra careful on the roads because of the debris brought down by gusts overnight.
Photos supplied by JFRS and Jersey Police