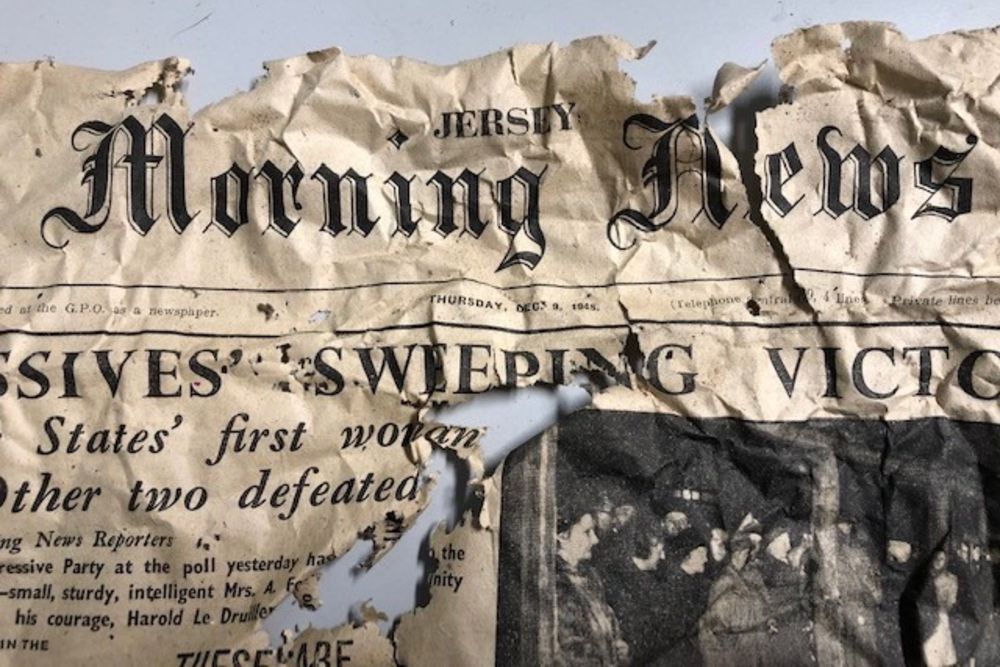 Ads for Wests Cinema, Christmas at 'the Pav' and reports of Jersey electing its first female Deputy have been uncovered at one of the island's historic dairy farms.
An issue of the Jersey Morning News from December 1948 has been found at Le Fevrerie in St Saviour.
It was rediscovered by the National Trust's properties team, who are working to refurbish the farm buildings.
Reporters from the Morning News covered the election of Deputy Ivy Forster, the first woman elected to the States.
Wests' Cinema screenings at the time starred Fred MacMurray, Ava Gardner as well as an early appearance by David Niven.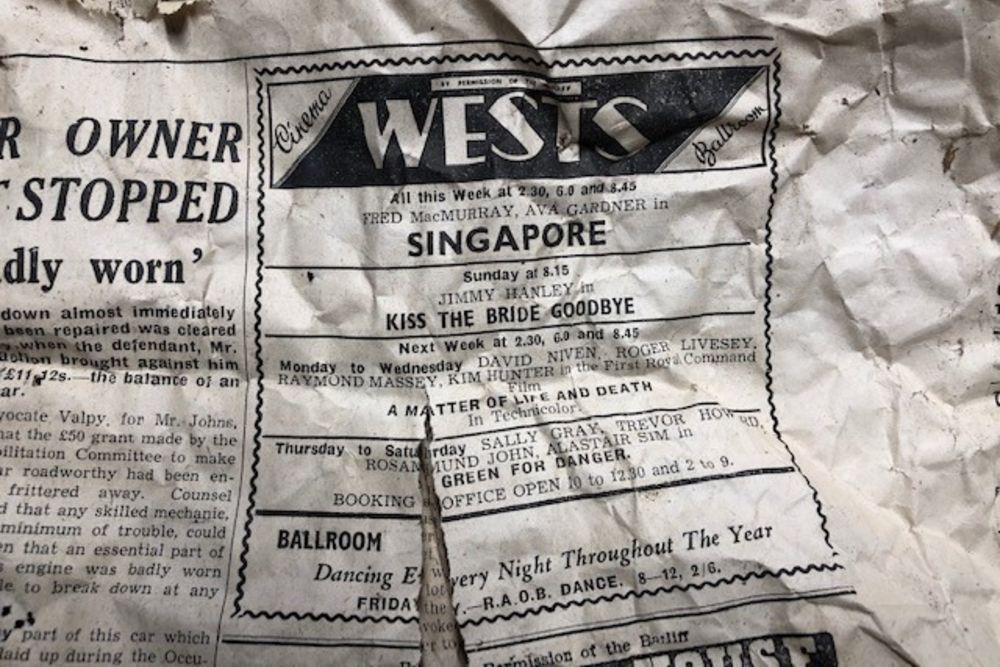 The paper also included ads for Ching and Company cigarettes and the Morgan 4/4 coupé on sale for £515.