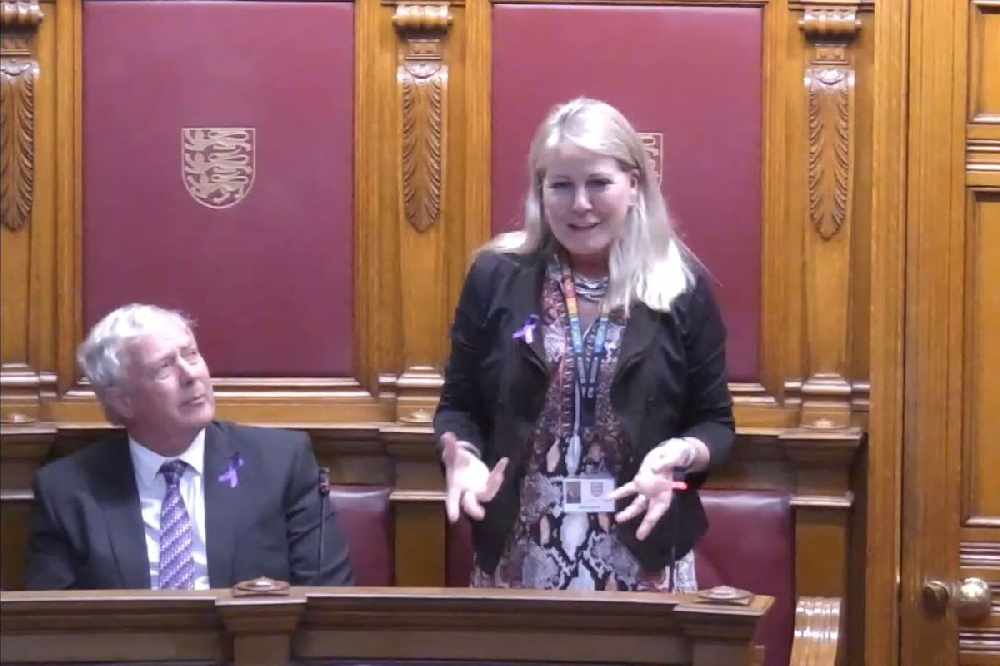 The Deputy of Grouville has called on the government to stop demanding compensation from islanders whose properties have allegedly encroached on the foreshore until a new policy in place.
It's after Alan Luce and Julian Mallinson, homeowners in Deputy Carolyn Labey's parish, were told to pay tens of thousands of pounds for trying to sell their properties.
Mr. Luce and Mr Mallinson made an official complaint to the States Complaints Board who ruled in their favour - and suggested they should be compensated. A petition was also launched in the past few weeks, demanding the same thing.
However, the Infrastructure Minister, Deputy Kevin Lewis, refused to do that and then said the complex matter would be reviewed.
The results of that are still to be released - and Deputy Labey says she's decided to lodge the proposition because she doesn't feel its fair for the uncertainty to be hanging over the property owners.
She says any money paid should be returned to the complainant, until the new policy is in place, which she wants to be debated by this September.
"The fact that the States Complaints Board, a body set up by this Assembly, made up of a panel of people who give their time and consideration to cases brought before them by the public, who are supported by the States Greffe staff, and who present their findings to the States in an orderly timeframe; to then have them ignored with impunity by Government, is simply not right.
"I ask the question again; how is this benefiting or providing 'best value' for the Public of Jersey?"
Deputy Labey also wants a map to be published clearly showing the boundaries, along with the date from which the boundaries are determined.
Her proposition is due to be debated on 23 March.
"I recognise the need for these encroachments to be acknowledged and the title to be upheld since the 40-year rule of ownership started to tick from 12th June 2015. But this must be carried out in a fair transparent way, as many of the current property owners had no hand in them.
"The States must cherish our land and must not oversee anymore blights on our seascape, unless it can be demonstrated there is good reason and it is for the public good."