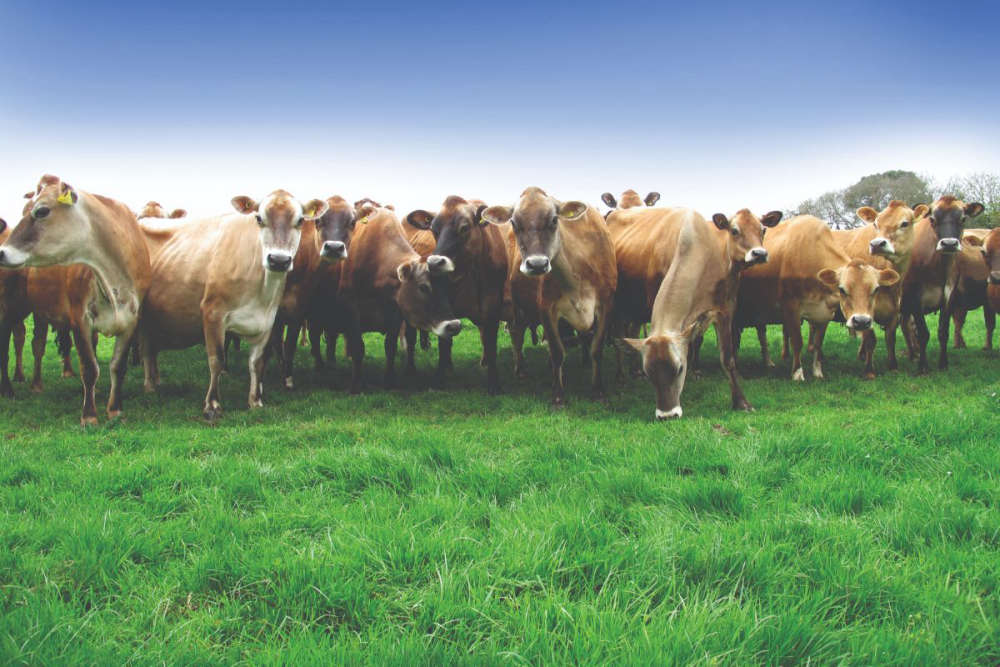 Jersey's dairy farmers are getting £400,000 in emergency government funding to meet rising feed costs.
The summer drought, global supply issues, and rising fuel prices have combined to send farmers' costs soaring.
The government is providing an extra £400,000 in emergency funding.
It is coming from Economic Development department under-spends.
ED Minister Deputy Kirsten Morel says this money will be used to help manage the shock higher feed import costs this winter.
He's called the intervention 'timely and targeted' and 'necessary to ensure the dairy industry's viability in the short-term'.
"Jersey's dairy farmers are important not only to ensure our high quality, and internationally recognised, milk but also as custodians of our island's natural environment and landscape which they do so much to protect."