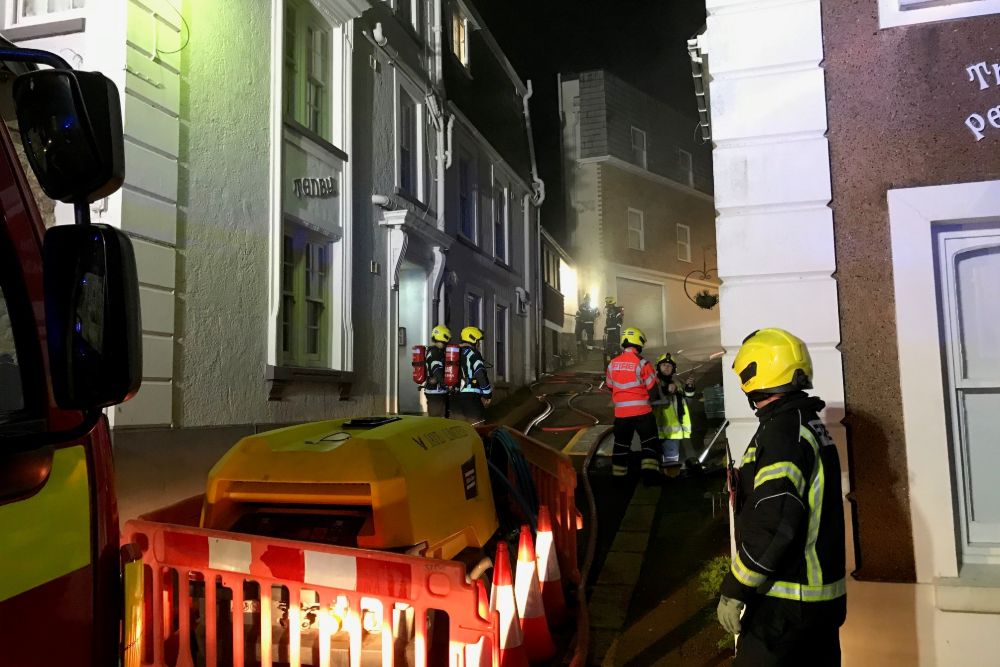 Three fire crews were called to St Aubin overnight to reports of a fire in a first floor flat.
Engines from St Helier and the Western Station, as well as an on call crew, attended the blaze just after 3am.
Everyone had got out of the flat and neighbouring properties safely and they were checked over by paramedics.
The fire was quickly brought under control by firefighters in breathing apparatus using medium jets.
The cause is being investigated but it is believed to have begun by accident.