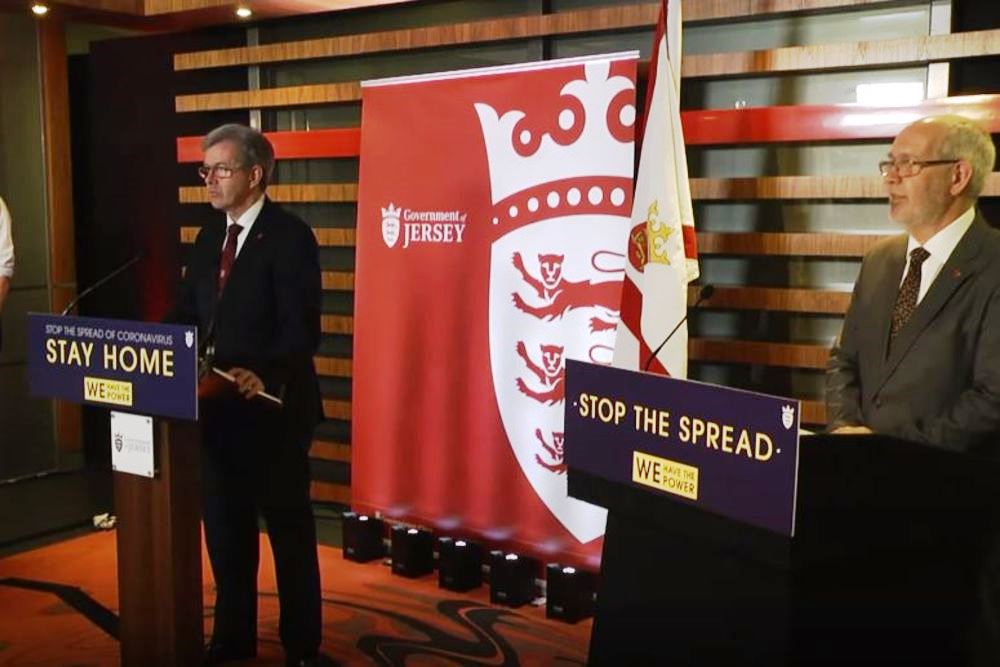 The Chief Minister has confirmed Jersey's current restrictions will remain in place until at least Monday 11th January.
Speaking at a media briefing on Wednesday morning, Senator John Le Fondré, says the measures are necessary in order to make sure islanders are kept safe, jobs and livelihoods are protected, and the island has the best opportunity to return to normality early next year.
The hospitality 'circuit breaker' introduced earlier this month will be extended into the new year- meaning pubs, hotels and restaurants will remain closed.
All gatherings will be capped at 10 people, whether indoors or outdoors.
All non-essential customer-facing businesses, such as clothes shops and beauty salons, will have to shut from 6pm on Christmas Eve.
Asked about the rationale for the exemptions, which include garden centres and car showrooms, the Chief Minister said they aimed to keep them consistent with the restrictions on retail imposed in the spring.
Senator Le Fondré said any business affected by the required closures will be eligible for the enhanced Payroll Co-funding Scheme and financial support measures announced earlier this week.
The Chief Minister said it's 'likely' the more contagious variant strain of COVID-19 is already present in Jersey, and steps are being taken to identify it.
Senator Le Fondré also gave an apology to Jersey's Portuguese and Polish communities who traditionally celebrate on Christmas Eve, but won't be allowed to this year because of the guidelines. More than 1,000 people had signed a petition against that decision.
"I know that these measures and those announced on Friday have impacted on islanders' Christmas celebrations in a fundamental way.
"We have had representations from many groups, including our Portuguese and Polish communities, who will not be able to celebrate in their customary way on Christmas Eve. I am very sorry for this, and we would have liked to have accommodated this request. But STAC is clear in their advice that we must limit the number of days that gatherings are permitted – and we must follow that advice."
The Chief Minister also insisted that Jersey won't go into a lockdown like we had when the pandemic first hit, citing the impact such a change would have on islanders' mental health.
"I do not want Islanders to be concerned that we will be locking down as we did in March. The Council of Ministers and medical professionals all recognise the physical and mental impacts that this can have.
"What we cannot do – for the time being – is to allow multiple households to meet indoors.
"But I would encourage Islanders to continue to meet safely, outdoors, but only in groups of a maximum of 10, and while always respecting physical distancing of 2 metres."
The current restrictions are set to be reviewed on Monday 11th January.
The government has confirmed to Channel 103 that schools will reopen on 6 January as previously announced.
Alluding to be potentially being the last press conference of 2020, the Chief Minister concluded with a quote:
" 'It is better to light a candle, than to curse the darkness' - I hope that is how we as a community can approach the forthcoming weeks- in a constructive way and working together on this in a responsible way.
I hope, despite the many challenges we have all faced over the past ten months. that you are your families have a peaceful and above all safe Christmas and New Year."