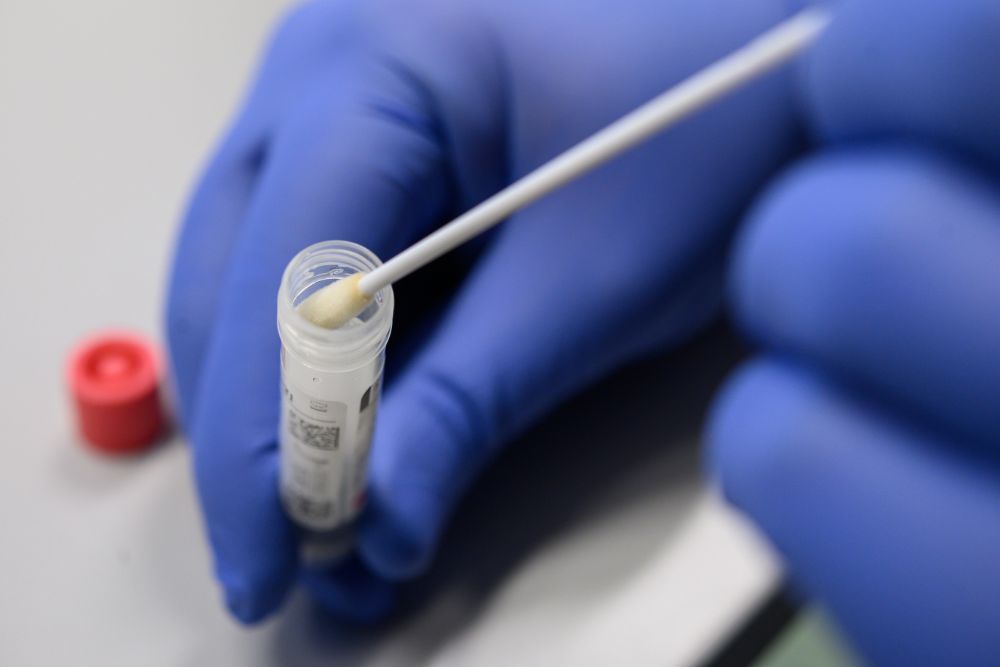 People assessed as being at a high-risk of carrying coronavirus can now be referred to a dedicated testing facility at Five Oaks.
Tests started on Thursday (12 March).
It is open between 8:30am and 2:30pm is only available for patients who have been referred after contacting the Coronavirus hotline (01534 445566).
It is not open to other people and islanders cannot self-refer themselves to the station.
The Health Department is reiterating advice to only call the hotline unless suffering with flu-like symptoms (a combination of fever, a cough, muscle aches and headaches).
Anyone with a fever and these other symptoms is asked to self-isolate immediately for seven days, whether they've travelled off-island or not and irrespective of whether they've been in contact with a diagnosed patient.
The helpline team will review a person's symptoms, possible contacts and travel history to decide if swabbing is needed.
Up-to-date information can be found here.
"There is no risk for the public but as it is designated a clinical area, only referred patients will be permitted to access it and all other Islanders should stay away so the professional can concentrate on their work and the privacy of patients can be maintained." - Gary Kynman, Operations Manager for Health & Community Services.
Over 65s who are abiding by the social distancing advice does not need to contact the Coronavirus hotline unless suffering with symptoms. If that happens, over 65s are urged to self-isolate and call 445566.
Meanwhile, three day centres run by the Health Department will be temporarily closed from tomorrow (16 March) following the 65+ social isolation advice.
They are the Hollies in Gorey, Sandybrook Day Centre and The Willows in St Helier.
Le Geyt day services for under 65s will carry on running as normal.
"Staff will be at work tomorrow if people do come to the centres and they can also make checks made on the people who normally use the services.
"Anyone who has a friend or relative who normally uses one of these day centres, is asked to let them know that they are not operating as normal at the moment, to help spread the message." - HCS spokesperson.
---

Coronavirus Advice
If you think you might have the virus, you should self-isolate and call the Health Department's coronavirus helpline:
01534 445566
It's open every day between 8am and 8pm. Calls outside these times, or when the line is engaged, won't be answered straight away - but we're told to leave a message and Health officials will call you back.
Please don't visit your GP or the Emergency Department at the General Hospital if you think you have the virus.
Coronavirus symptoms are similar to that of the flu - a combination of a cough, fever and aching muscles. If you've had any symptoms, even if you haven't travelled abroad, we're being told to self-isolate until they clear up (for a minimum of seven days).
Anyone who has come into contact with a person confirmed to have the coronavirus should stay in self-isolation for at least 14 days.
All the latest information can be found on Gov.je.