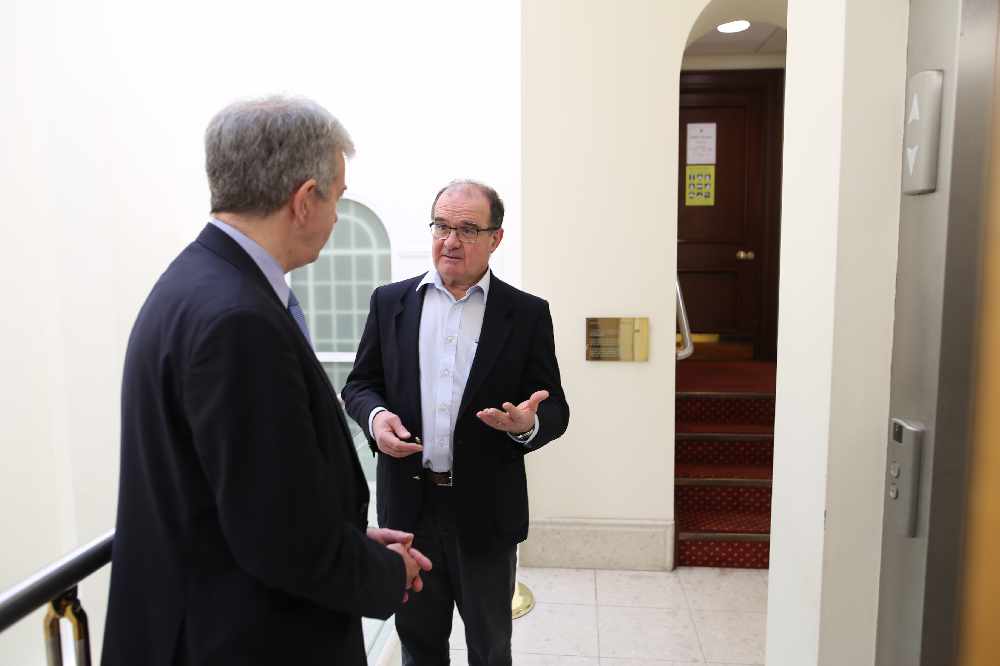 The Chief Minister and Dr Ivan Muscat
The Chief Minister says the Emergencies Council is disturbed to hear that some people are ignoring advice and not self-isolating.
Today's meeting of the equivalent of the UK's COBRA committee was told that some returning travellers have not been adhering to the advice to quarantine themselves at home to reduce the spread of coronavirus.

"The Emergencies Council was disturbed to hear that some people are ignoring the advice we have been issuing on who should self-isolate after arriving in Jersey. Instead, they have been seen out and about when they should be staying at home to protect other, more vulnerable islanders." - Senator John Le Fondré, Chief Minister.

Today's meeting was to discuss the island's management of the pandemic and how best to contain the virus.
Dr Ivan Muscat, Deputy Medical Officer of Health, described how various measures could slow its spread, reduce demand on the hospital and give clinicians the best chance of saving lives.
Potential school closures, postponements of large events and support for small businesses were discussed. Further announcements are expected.
There are five confirmed cases of Covid-19 in Jersey.