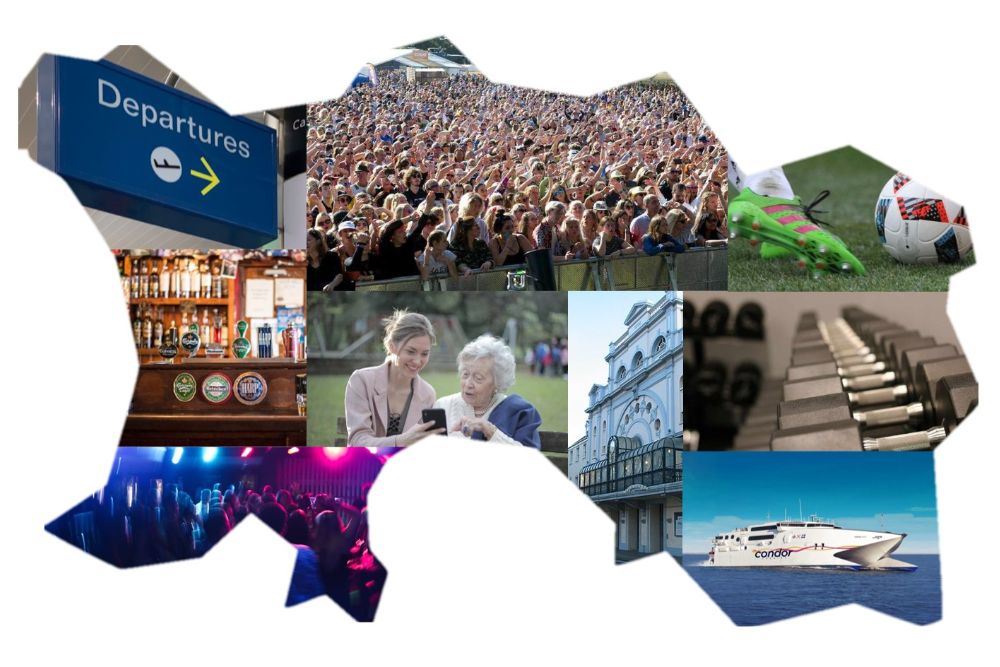 Jersey's government is under pressure to set out a clear plan, like the UK has, for a roadmap to recovery from coronavirus.
Boris Johnson said yesterday that almost all restrictions there should be relaxed by 21 June at the earliest.
That would allow nightclubs, theatres, and wedding venues to operate with no limits on numbers.
How we will cautiously ease the lockdown restrictions in England.

You can find more information here: https://t.co/Q6naOuOtTq pic.twitter.com/JolhmaZ2UE

— Boris Johnson (@BorisJohnson) February 22, 2021
No similar timeframe in Jersey has been announced as of yet, leaving many business owners in the dark about when they could return.
James Robertson, who runs the Event Shop, says companies like his need plenty of time to prepare.
"If you tell us that next week events are going to open, we don't just have a huge pool of events that we're just going to be able to start doing because we need a lead-in time.
"This is why we need to know where we're going to be, particularly come the summer because we're getting people contact us saying what the numbers are going to be, what the restrictions are going to be, when can we do this and when can we do that.
"We can't give them any answers because we're not being provided the relevant information."
Jersey is at Stage 3 of its exit from lockdown - with restaurants, cafes, and pubs that serve food back open this week for the first time since early December.
Non-essential shops and close-contact services also restarted earlier this month.
No prospective dates have been given for when the likes of events companies, nightclubs, and indoor sport in Jersey can resume, and whether borders can reopen.
Mr. Robertson says they need a light flickering at the end of an extremely long tunnel.
"We've spoken to our colleagues in the UK today and there is massive excitement and optimism that they haven't felt for almost a year.
"They're thinking if things go to plan, we might be able to open up in mid to late June and get back to normality.
"We just don't have that. We're guessing where things are going to be, come June."
CI Travel Group Managing Director Robert MacKenzie says the Prime Minister's announcement yesterday led to a surge in sales.
We dare to dream.... the sun is shining and we have seen our highest sales today for many a month - especially for @flydirect . Thanks Boris! Now we need Jersey to layout its own roadmap for removing border restrictions.

— Robert Mackenzie (@MackenzieJersey) February 23, 2021
In a statement released last week, the Chief Minister said he would task public health officers and medics with looking at creating a detailed roadmap back to normality over the next weeks and months.
Channel 103 has asked for more clarity on what that roadmap will include and when. We have been told that a statement is being prepared.