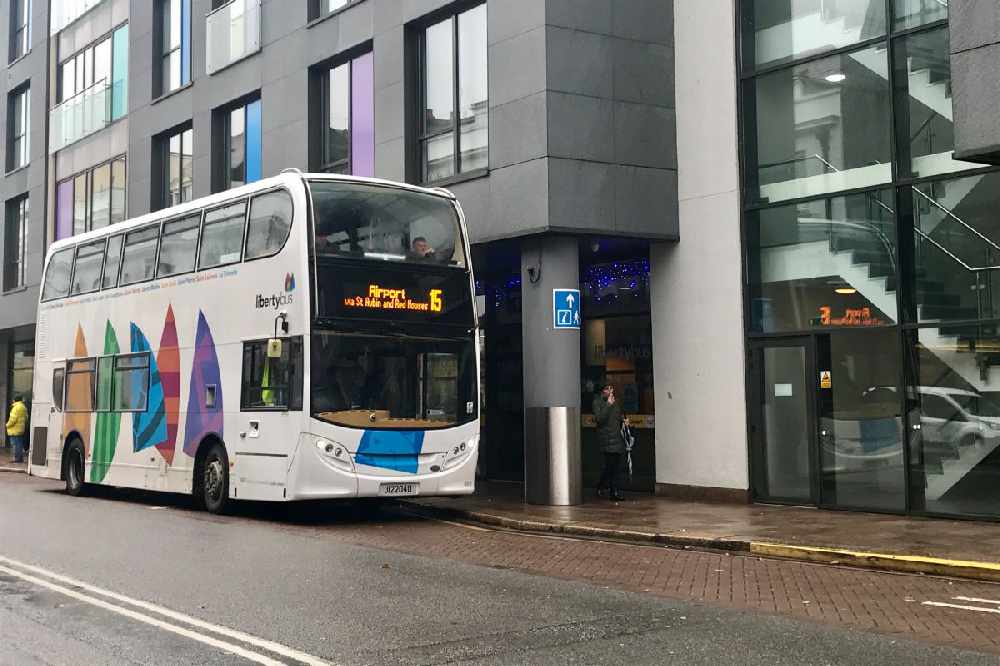 Library picture
Bus services in Jersey will be reduced from Monday (14 December) because of the impact of coronavirus.
LibertyBus says it is changing its timetable because of the reduced demand for travel caused by more people working from home and pubs and restaurants being shut.
The operator will be running a Saturday service on its routes on weekdays, and scrapping its last departures and inbound return buses on routes 1, 1G, 3, 5, 7, 9, 12A & 15.
Passenger numbers have 'dropped significantly' this week and that trend is expected to continue for the rest of the year.
LibertyBus says it continues to be committed to working within public health guidelines in making customers journeys as safe as possible.
Passengers have to wear face coverings and masks can be bought from Liberation station or the driver, plus there is increased nightly cleaning, regular touch-point cleaning throughout the day, and hand sanitiser available.

"We've looked closely at our service and have implemented the Saturday timetable from Monday through to Saturday which we hope meets the needs of those still having to travel for essential purposes. We hope that we can revert back to the normal timetable as soon as possible.
"We'll be reviewing the schedules constantly over the coming days and weeks and have ensured we have a strong business continuity plan in place meaning we can quickly re-build the service when it's called for." - Kevin Hart, Director of LibertyBus.
The full amended timetable will be available on LibertyBus website from Friday 11 December.