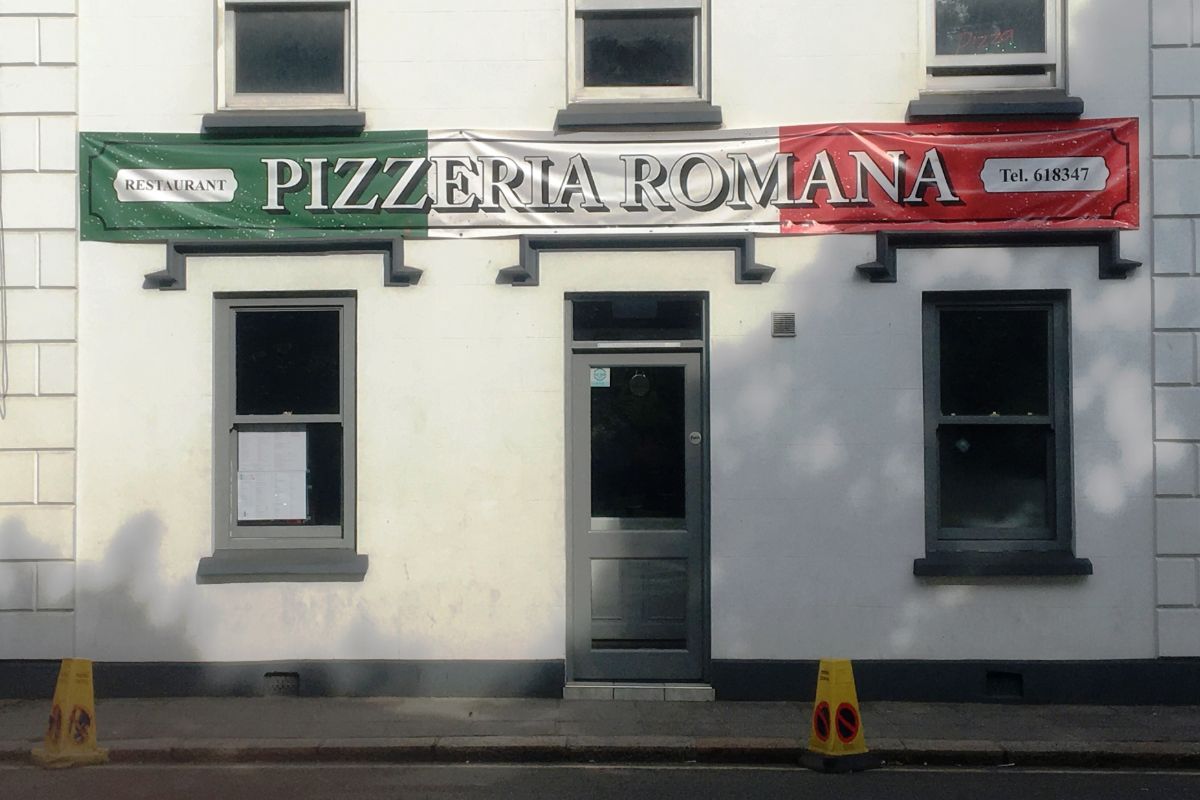 A Jersey pizzeria destroyed by fire in April is re-opening today in a new location.
Pizzeria Romana is now based at Cheapside, but only temporarily.
Owners Tony and Angela, who have thanked people for their patience and support, still plan on eventually returning to their historic home on Charing Cross.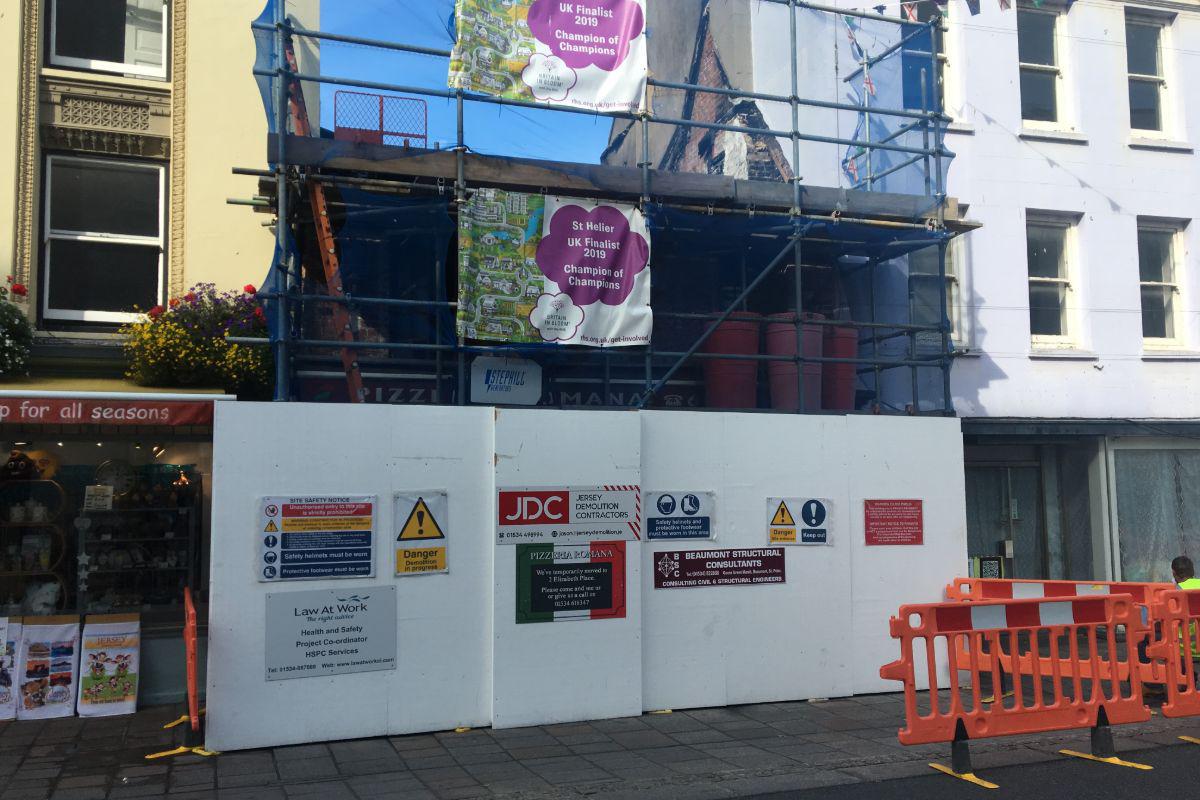 The building remains boarded up after it was ravaged by fire in April.