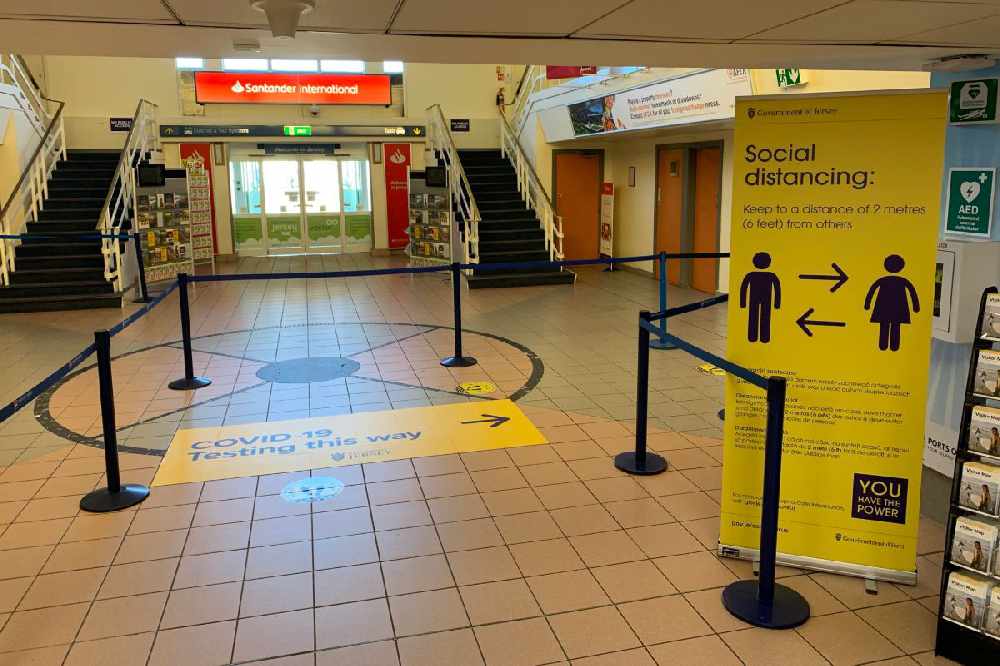 A late challenge has been made to Ministers' plans to permit travel in and out of Jersey from this Friday (3rd July)
The States Assembly is due to begin debating the government's Safer Travel Policy, unveiled last Friday.
If agreed, passenger flights and sailings can resume from 3rd July.
Arriving passengers can choose to be tested for coronavirus or self-isolate for a set period - currently 14 days.
But Ministers are set to come under pressure from some politicians to delay the reopening of the borders.
The Scrutiny Liaison Committee, led by Senator Kristina Moore, has lodged amendments calling for a postponement until 10th July.
The SLC also wants 'passengers to be taken to their destination in a specific and sanitised transport service and self isolate until a negative result is received'.
Under the current plan, there will be no requirement for inbound travellers to isolate while awaiting their test result, but they will be told not to use public transport.
The current time is 24-48 hours, but Ministers are aiming for that to be reduced to 12 hours by August.
Accommodation will be secured for any arriving passenger that tests positive for coronavirus.
Speaking at the unveiling of plans last week, Economic Development Minister Senator Lyndon Farnham said it would be a gradual and phased return of travel.
"I have reassured islanders, on a number of occasions, that we could only reopen our travel links when it was safe to do so, and I have no doubt that the measures we are putting in place will achieve this.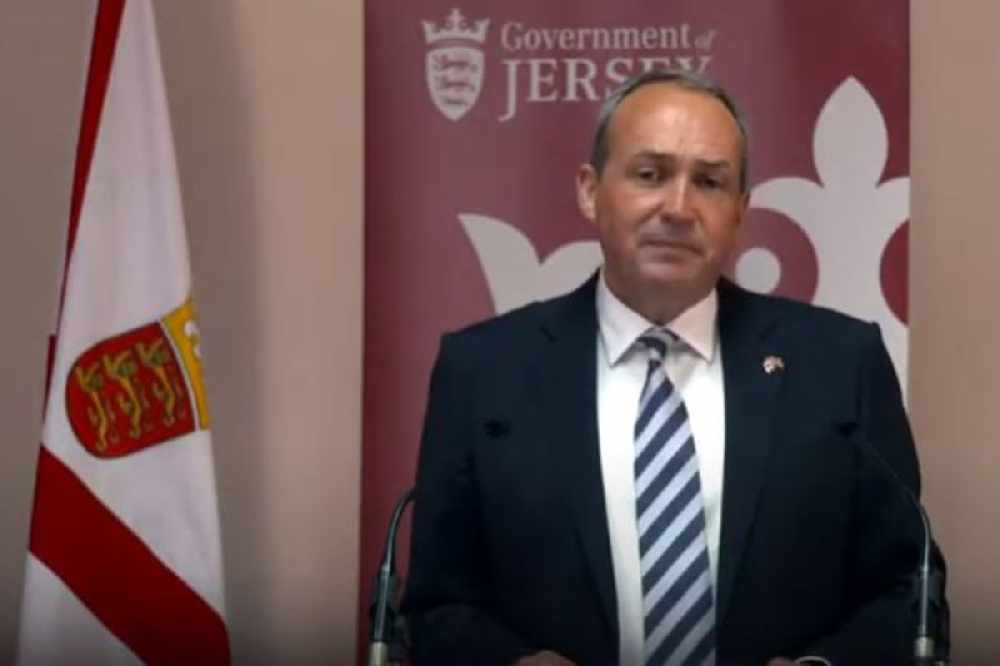 The number of flights and sailings will begin modestly and increase gradually – primarily operated by Blue Islands, British Airways and EasyJet and, of course, Condor.
And – most importantly – every traveller entering Jersey must either participate in the border testing programme, or they must self-isolate for the timeframe specified by the latest medical advice."
Children under the age of 11 will be exempt from testing. The PCR swabs on arrival will be free for July and August.
When unveiling their plans last week, Ministers said work was ongoing to make sure test results on arriving passengers would be confirmed within 12 hours.
However, it's since been clarified that will not be possible by this Friday. Senator Farnham says the current average turnaround time is between 24-48 hours and he hopes it will be down to 12 hours by the start of August.
Just to clarify, the govt is not expecting to have a 12 hr turnaround for tests on arriving passengers until August. If travel begins in July, the times will be up to 72 hours.

— Kirsten Morel (@KirstenJersey) June 29, 2020
Economic Affairs Scrutiny panel chair Deputy Kirsten Morel says as such, contact tracing has to be working well if arrivals don't have to isolate for up to 72 hours and then test positive.
"It's very hard to satisfy yourself that that is the case, without actually going there and watching the people at work for let's say a 24 hour period, but at the moment, they don't actually have any contracts to trace so it becomes a bit of guesswork and that's not a comfortable position to be in for such an enormous decision."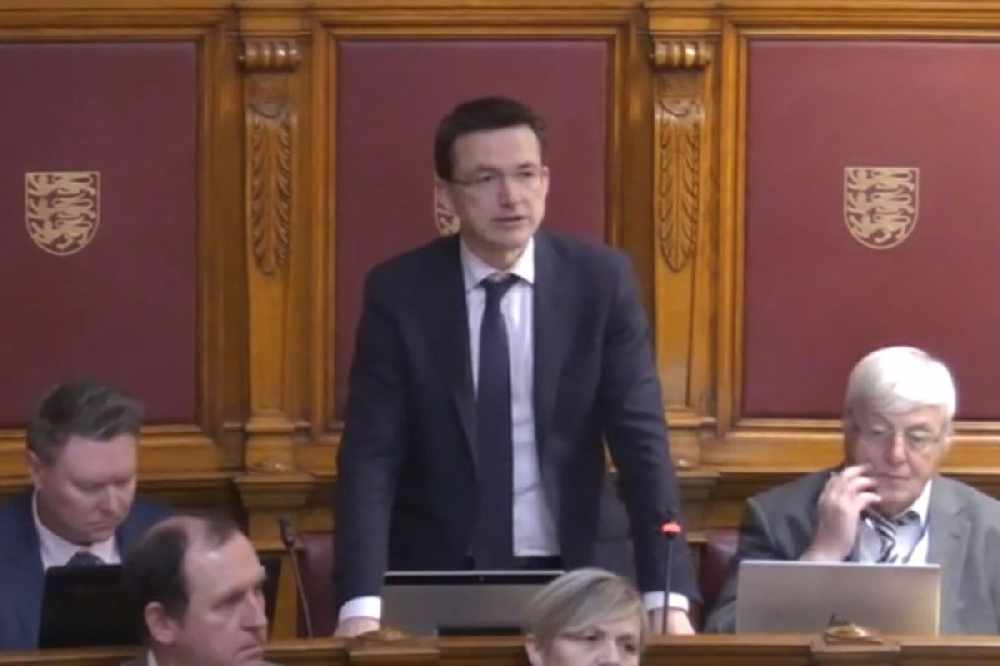 Those (politicians) who are asking for a delay, they are only talking about a one week or some of them are talking about a two-week delay, but I've not heard anybody talk about delaying it beyond 17 July.
"One way or another, I think that it is likely that travel will recommence and there are good reasons for that. There's people's welfare, there is the economic impact - although it has to be said, so few tourists will be coming over, especially in the first four to five weeks. This is not going to be a panacea for the hospitality industry."
External Relations Minister Senator Ian Gorst revealed last week that the live infection rate in England as of 13 June, where most passengers are likely to arrive from, is around 1 infection for every 1700 uninfected, "a figure that continues to improve."
Medical Officer of Health, Doctor Susan Turnbull, says given that data, she doesn't feel it's appropriate to quarantine everyone coming in.
"If we're talking about preventing and dealing with a case every one month or two months, that against the restrictions of imposing a strict quarantine on potentially many hundreds of people, the view of STAC was that was disproportionate to the risk that we were talking about.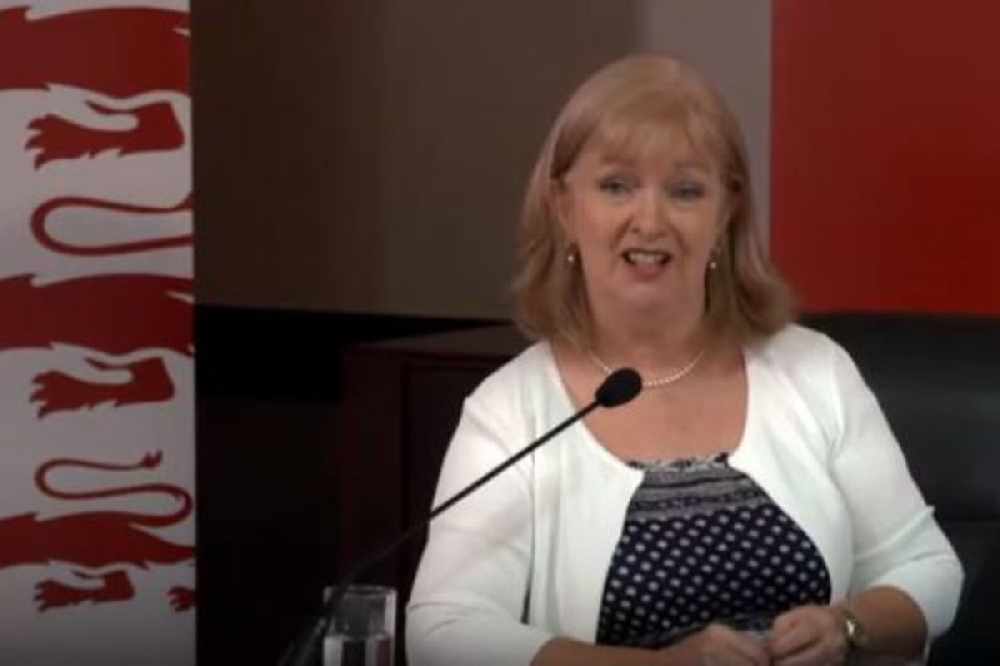 "What is being proposed is only increasing the risk of encountering somebody with COVID infection by a very tiny amount."
CEO of Digital Jersey Tony Moretta, who has been seconded to coordinate the government's testing regime, also defended the testing turnaround times.
Up to 72 hours but average far less - generally next day for vast majority. New UK Lab we are using is a lot quicker.

— Tony Moretta (@TonyMoretta) June 29, 2020
St Saviour Deputy Jess Perchard has been one of several backbenchers asking her Twitter followers if they think the borders should reopen.
What do you think about the Government's plan to allow visitors to move freely whilst waiting for a COVID-19 test result?https://t.co/yitUqxpKrg

— JessPerchard (@JessePerchard) June 26, 2020
It's really important to understand that current proposal will allow for visitors to walk around Jersey and using public transport whilst they will wait for testing results for 48-72 hours. https://t.co/ZREbLOaA14

— Inna Gardiner (@innagardiner) June 29, 2020
Jersey Chamber of Commerce weighed in on the debate.
Deputy, we have spent 15 weeks trusting the medical advice, in distancing, stay at home & more -based on facts. Why would you now not trust the medical advice? It was clearly given at the briefing as safe to do so. Why would any of 49 politicians now know more than our advisors?

— Jersey Chamber (@jerseychamber) June 28, 2020
Speaking to scrutiny yesterday about the border-opening proposals, the Chief Minister said there's a 'probable risk' that a delay could lead to a loss of airline connectivity for several weeks.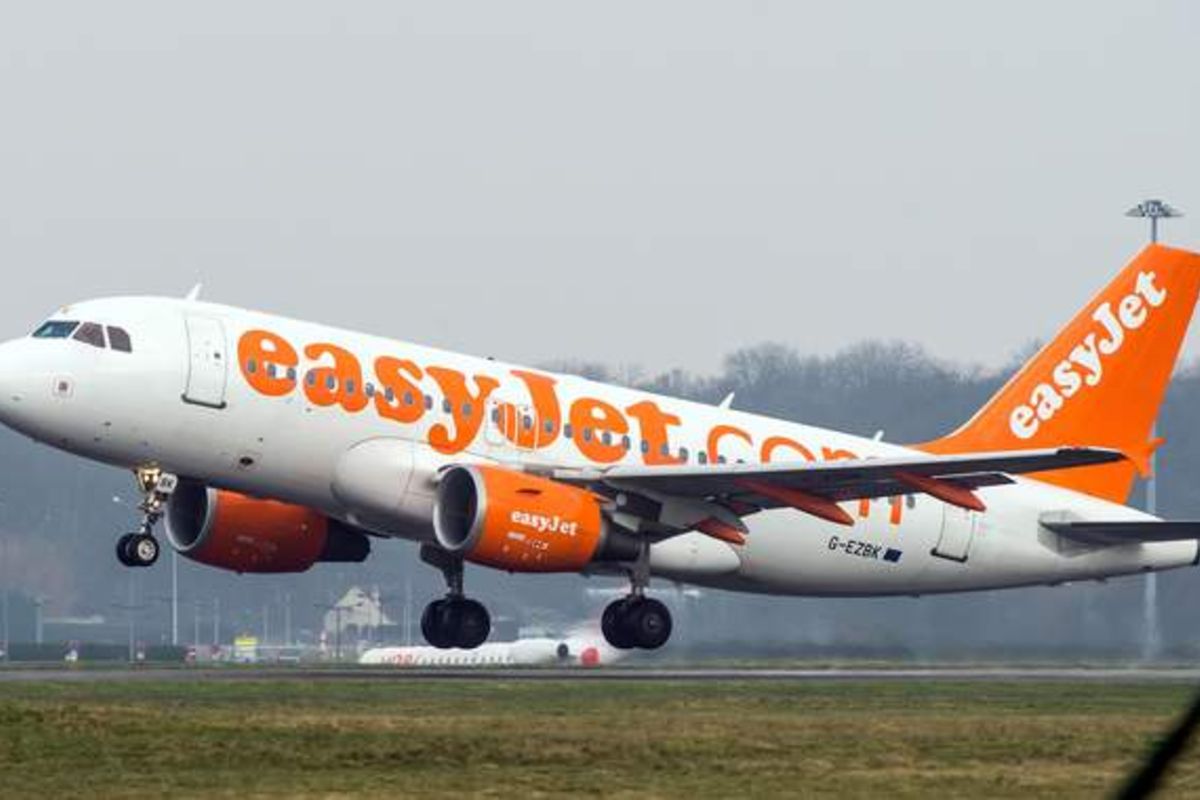 The Chief Minister is warning that a delay to reopening the borders could lead to Jersey losing its position on airline schedules for several weeks.
Senator John Le Fondre says even a short pause could have a big effect;
"If they're trying to juggle let's say 500 routes and one of them, ie London to Jersey hasn't got certainly attached to it, the risk is that they'll say well we love doing business with you, but actually we've got to get ourselves sorted out and they won't come back to us until some point later in the year if we're lucky.
"Does that threaten the long-term connectivity to the island, which we've enjoyed and actually from not only an islander perspective but an economic perspective, we are incredibly lucky with the connections we had.
"So to lose those then does have an economic consequence."
All British Airways flights between Jersey and London during July have been changed from Gatwick to Heathrow - the first time in 20 years that flights will run there from the island.
The Jersey Hospitality Association has written a letter to States Members today ahead of the debate.
Chief Executive Simon Soar says the letter 'outlines the importance of hospitality - not just as an industry, but as a foundation to the island'.
"For us, this isn't a chance to say right everything is back to normal we've got lots of money coming in, it's a chance to say we can bring in a little bit and then if we can get that continued support, we can make it through to a point where not only can we continue to provide the vital elements to island life that the industry does provide, but we're also in a position where we're able to serve the tourist economy again.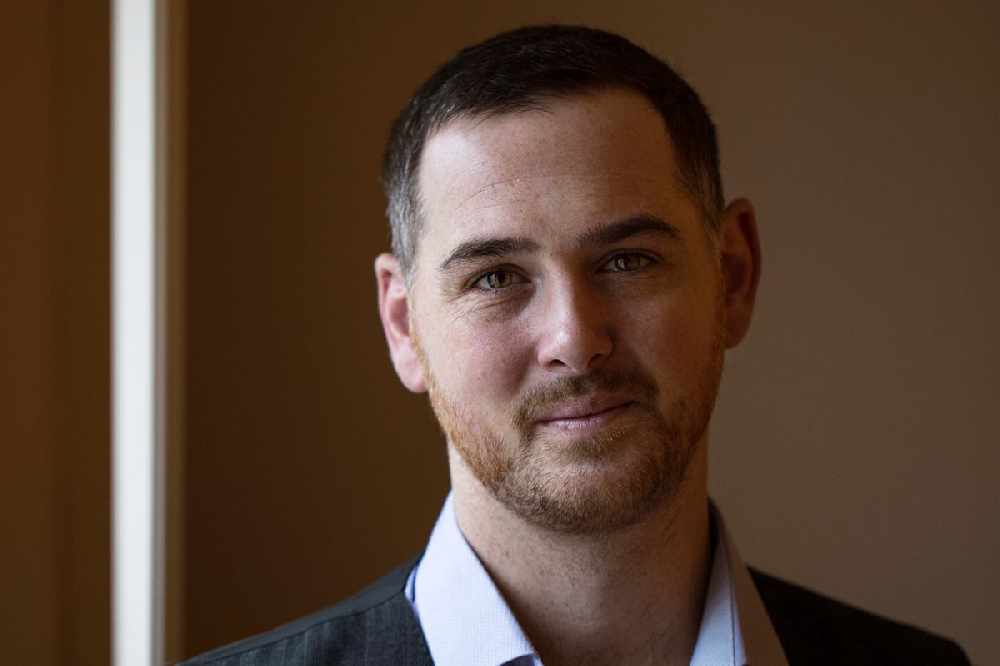 "Some of the fabulous restaurants, cafes, bars, hotels, attractions, activities, everything you can imagine out there is made possible by the fact that we have 770,000 people flying into the island every year, over 440,000 of which are tourists.
"It is vital that we realise what contribution that has to island life."
The debate is due to start this afternoon.
Do you think the borders should reopen on Friday? Let us know by voting in our poll.