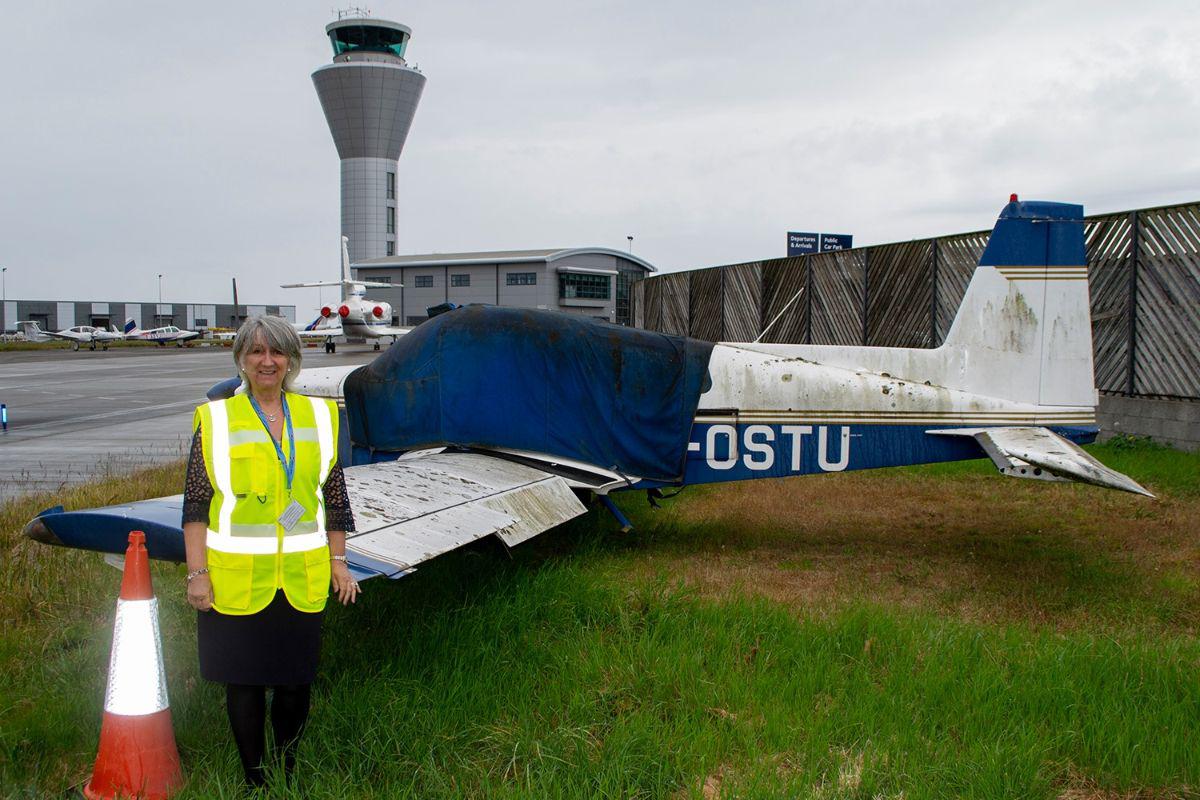 Airport Director, Inez Bartolo, and the abandoned aircraft.
An aeroplane that's been abandoned at Jersey Airport will be given a new lease of life.
The Gulfstream AA-5A Cheetah had been parked on the airfield for several years, having been struck off the Civil Aviation Authority's registers back in 2011.
After months of trying to trace the aircraft's owner, Ports of Jersey has taken ownership and announced it doesn't intend to scrap the single-engine plane.
Its bodywork will be moved elsewhere at the airport and used by firefighters for training exercises, while the flight instruments will be removed and used to create a new 'mock-up' cockpit for school and community groups who visit the airport.
Airport Director, Inez Bartolo, says people on behind-the-scenes visits don't always get to see an aircraft up-close:
"Part of these familiarisation tours usually include a visit to air traffic control, the terminal buildings and the airport fire station. Due to timing constraints it's very rare to be able to get on board a working aircraft but by having a 'mock-up' version it's another way to engage and educate visitors of how an aircraft works and who knows, by experiencing it for themselves, it may encourage many youngsters to consider a future career in the aviation world".
The new training facility and mock aircraft are due to be completed later this summer.