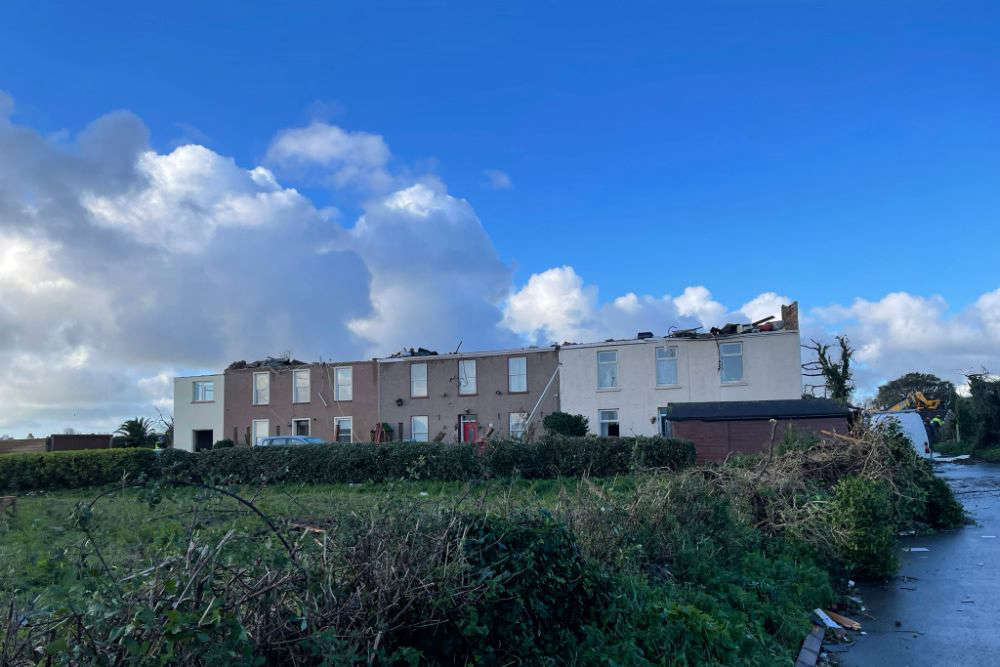 The Chief Minister says the past day has been 'terrible for our island'.
Deputy Kristina Moore says her 'heart goes out' to those who have considerable damage to their homes, and those helping others deal with the challenges the storm has caused.
The worst storm to hit the island since 1987, Storm Ciaran caused widespread destruction with 100 mile an hour winds an accompanying tornado ripping off roofs and tearing down hundreds of trees.
124 people have been displaced, 84 of them moved to hotels.
Deputy Moore says she is grateful for the advance weather warnings and that islanders heeded the 'stay home' message.
"I am in no doubt that the preparations we all made, by following advice, securing property and staying at home was enabled by the advance warning and communications of what was likely to come and that has helped to prevent a terrible event from being even worse."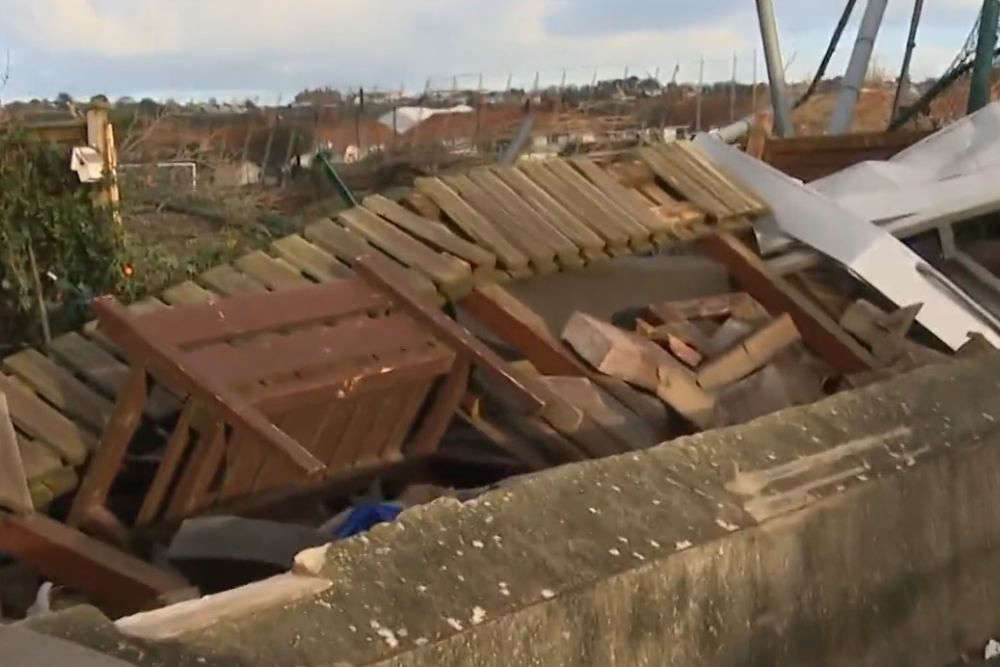 The same sentiment has been echoed by Police Chief Robin Smith:
"The big difference between 1987 and 2023 is, because of the brilliant work of Jersey Met, we were able to spin up resources."
The Bailiff, Sir Tim Le Cocq, has praised the efforts of our emergency services and Honorary Police for their 'exemplary professionalism, courage, and kindness'.
"We can once again be proud of our island, the response, caring and community spirit of our people and the commitment of our emergency and other services."
Jersey remains in a major incident in the aftermath of the storm, with islanders still being told to stay indoors.
The clear up is continuing, and it is expected it will take some time to clear roads of all the debris.
Schools remain closed.
An announcement about whether flights can resume at the airport is due at midday.
At the harbour, freight services have resumed, and the Goodwill is due into St Helier around 9.30am - bringing the first supplies in more than 48 hours. But the incoming Clipper tonight is cancelled.
Parking remains free on Friday at government car-parks. Bus services are limited because many roads remain impassable.
Teams will be out today clearing La Haule Hill, St Clement's Inner Road, and Grouville Hill, among other routes.
"Highways Inspectors from I&E will be going around the Island tomorrow morning to do a thorough review of what has been cleared and what is outstanding, and an update on the situation will be provided around midday.
Islanders who find a tree down on a Parish road or a private road should contact the relevant Parish or the land owner." - Government of Jersey.
The threat of flooding remains after Storm Ciarán battered the south coast of England and the Channel Islands with gusts of up to 100mph.

Sky's @ashnahurynag reports from St Helier, Jersey, to see the storm's aftermath first-hand.

🔗 https://t.co/0ysZZg3cYb

📺 Sky 501 pic.twitter.com/x1a5uTEDKu

— Sky News (@SkyNews) November 3, 2023