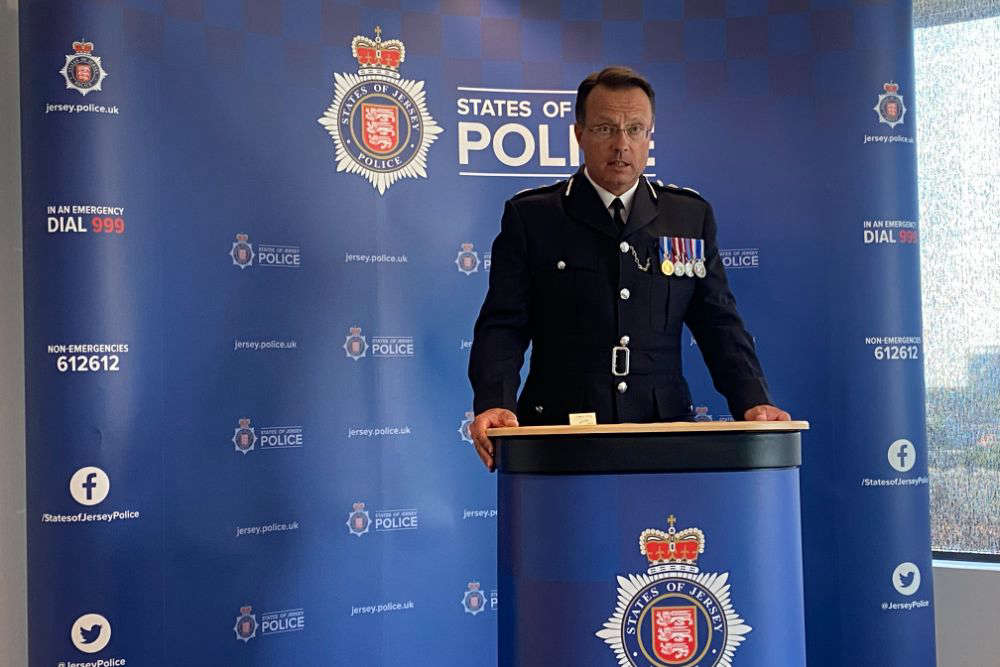 Jersey's Police Chief is asking islanders to remain inside in the aftermath of Storm Ciaran, which has caused widespread devastation.
The destructive weather system hit overnight on Wednesday and throughout Thursday morning, bringing hurricane-force 12 winds with gusts of 100 mph.
A tornado that ripped through eastern parishes also tore up anything in its path, and heavy rain and storm surges at high tide caused coastal flooding.
Hundreds of trees have been felled, blocking roads and crushing property. Roofs have been torn from buildings, cars written off and fences and walls reduced to debris and rubble.
Emergency services have been dealing with well over a thousand calls for help.
124 people have been evacuated from their homes, along with nine pets.
Robin Smith, Chief of Police has made this plea:
"Just think very carefully before you travel. Stay at home, at least for another day or so unless it is absolutely essential.
There are dozens of police officers, fire service, ambulance service - still working really, really hard to get us back to what we would describe as normality.
That will take us a number of days, given the amount of debris on the roads - but we will get there."
The storm remains a 'major incident'.
Jersey Met says it is the worst storm the island has experienced since 1987.
Forecaster Rob Plummer says it is certainly comparable with 36 years ago.
"It is one of those things that is banded about a bit willy-nilly when we get a more minor winter storm than this.
In this case, (the forecasting charts were) really nice and clear so we, as an island, managed to prepare far better than 36 years ago.
So I would say that that storm was worse because it caught us by surprise."
Homes in St Clement, around the FB fields area, have been amongst the worst affected as the tornado hit.
A friend who lives in St Clement, Jersey, finally able to get outside and assess the damage in his estate. Scale of damage is shocking. #StormCiaran pic.twitter.com/L41PpHYH1h

— Consumer Carl (@CarlWalker7) November 2, 2023
Rob Plummer gave us his assessment of the reported tornado.
"We are really just looking at the trail of destruction that it leaves, that has really been the best evidence for it.
"At the moment I am certainly thinking there was there was a tornado, if I look at the radar imagery it looks quite typical of tornadic activity."
Richard Heaume from Princess Place in St Clement told us it looked 'like bombs have been dropped on the estate':
"There is no other way to describe it. There are people who do not have anywhere to live. It is very sad to see."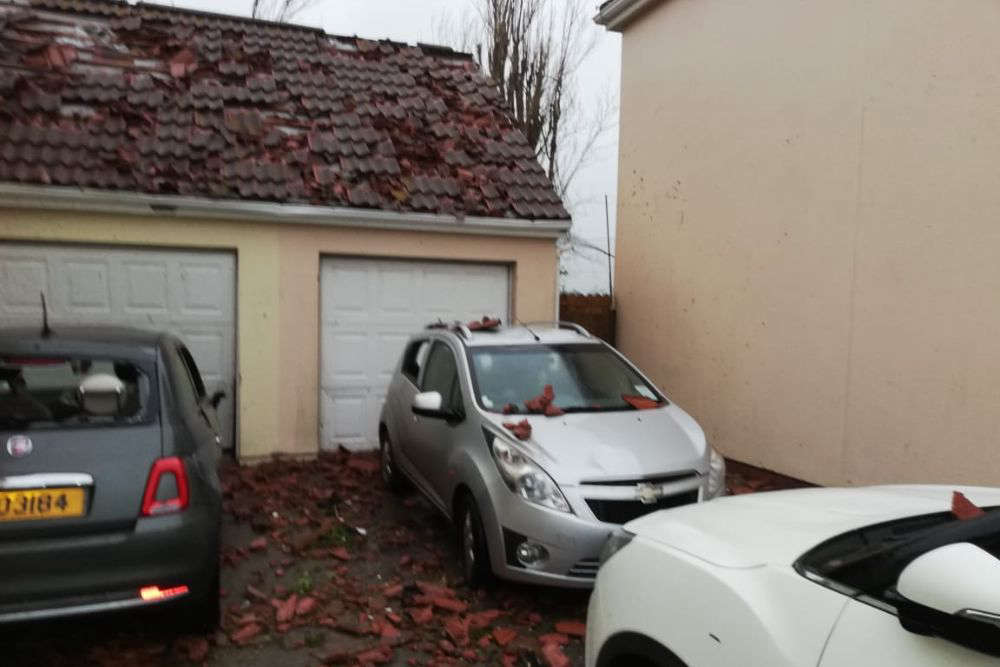 Hail stones the size of golf balls also fell overnight, damaging windows of homes and cars.
A better photo of a collection of hailstones from our lawn following the thunderstorm and downpour around Midnight. Ruler for scale. #StormCiaran pic.twitter.com/URxc8lud3u

— Christian May (@christianrmay) November 2, 2023
Of the huge hail, Rob Plummer said: "It happens when the storm cloud is much taller, the atmosphere is warmer and thicker.
The hailstones go up through a much greater depth of the atmosphere, accelerating ice as they go up and down.
Fire Chief Paul Brown described it as an 'exceptionally busy night for his service:
It's been a busy night for emergency services.

Chief Fire Officer Paul Brown's advice is that Islanders continue to remain indoors, there are lots of trees down around the Island with many roads blocked, and debris from buildings blowing around. pic.twitter.com/Blx2sBx63l

— Government of Jersey (@GovJersey) November 2, 2023
Schools in Jersey will remain closed on Friday. Some non-urgent health appointments have been cancelled
Work is underway on assessing the damage to public buildings, social housing and key infrastructure.
The hospital suffered minor damage, including leaks in inpatient and maternity and a casing from a roof vent and a brise soleil on Robin Ward was blown off.
Around 600 properties lost power in the storm.
JE says the storm has caused significant damage to certain overhead lines resulting in more than 100 incidents.
"The safety of our customers and staff is always of the utmost importance and therefore it is critical that any restoration is done in a carefully managed way. Due to the number of incidents and the scale of damage, coupled with the difficulty in accessing certain locations due to road restrictions and the continued challenging weather conditions, we are advising those customers who have not yet had power restored to plan on the basis that electricity will not be restored until at least tomorrow, and possibly longer.
"I want to reassure our customers that we are doing everything we can to affect a safe and rapid restoration of the network. I also want to thank our customers for their understanding at this very difficult time." - JE CEO Chris Ambler
Vulnerable customers without power are asked to get in touch with JE's Customer Care team on 01534 505460.
"As part of the response to Storm Ciarán, a non-emergency services public advice line has been set up to enable Islanders affected by the storm to report incidents which do not require the attendance of blue-light services.
The advice line on 01534 612222 will be resourced for the duration of the storm.
Other useful non-emergency out-of-hours contact numbers are:
Jersey Electricity Company - 01534 505460
Island Energy – 01534 755555
Jersey Water – 01534 707302
Andium – 01534 500799
As a reminder, Islanders should always call 999 in the case of an emergency or States of Jersey Police on 01534 612612 for a non-emergency police response." - Government of Jersey.