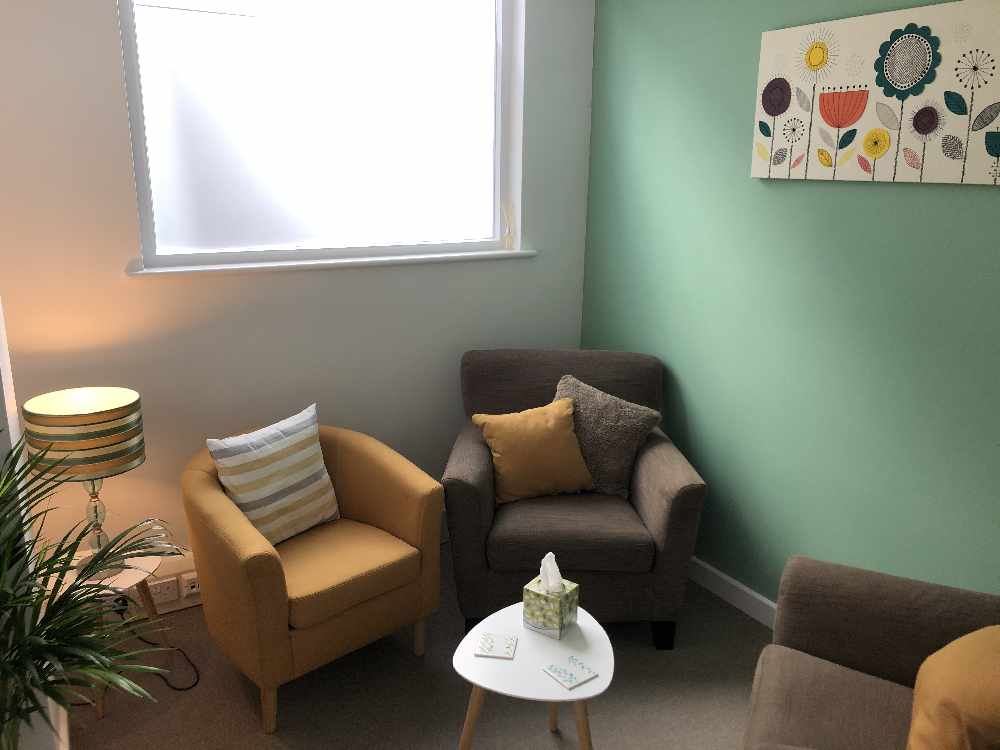 More than 90 people have visited Jersey's first Listening Lounge since it opened exactly one month ago.
The free service, that is running as a pilot until the end of next year, was set up to help all adults suffering with stress and anxiety and offer early support before people reach a mental health crisis.
Private appointments with counsellors and peer support workers are also offered at the drop-in facility on Charles Street.
Lucy Nicolau, Head of Services for LINC which runs says the first few weeks have gone 'really well':
"A group of those people have been coming to see us quite regularly, and other people have just been coming as a one off - either to refer to counselling or to have an informal chat with one of the team. So far we are certainly getting the engagement from the community and having people reach out in the way that we hoped they would."
More men than women have visited the service, which Lucy says could be because of the informality.
"You're not necessarily going to see a professional. You can just pop in and have a chat over a cup of tea."
The Listening Lounge is open to over 18s, everyday 10am-10pm with bookable counselling sessions available three days a week 4-9pm.
The service has also announced that it will be open throughout the festive period.

Christmas can be a difficult time of year for many people, so we are opening our doors throughout the festive season.

Take a look at our holiday opening hours below.#MentalHealthMatters pic.twitter.com/qNioP987RL

— Listening Lounge Jersey (@LLJersey) December 3, 2019