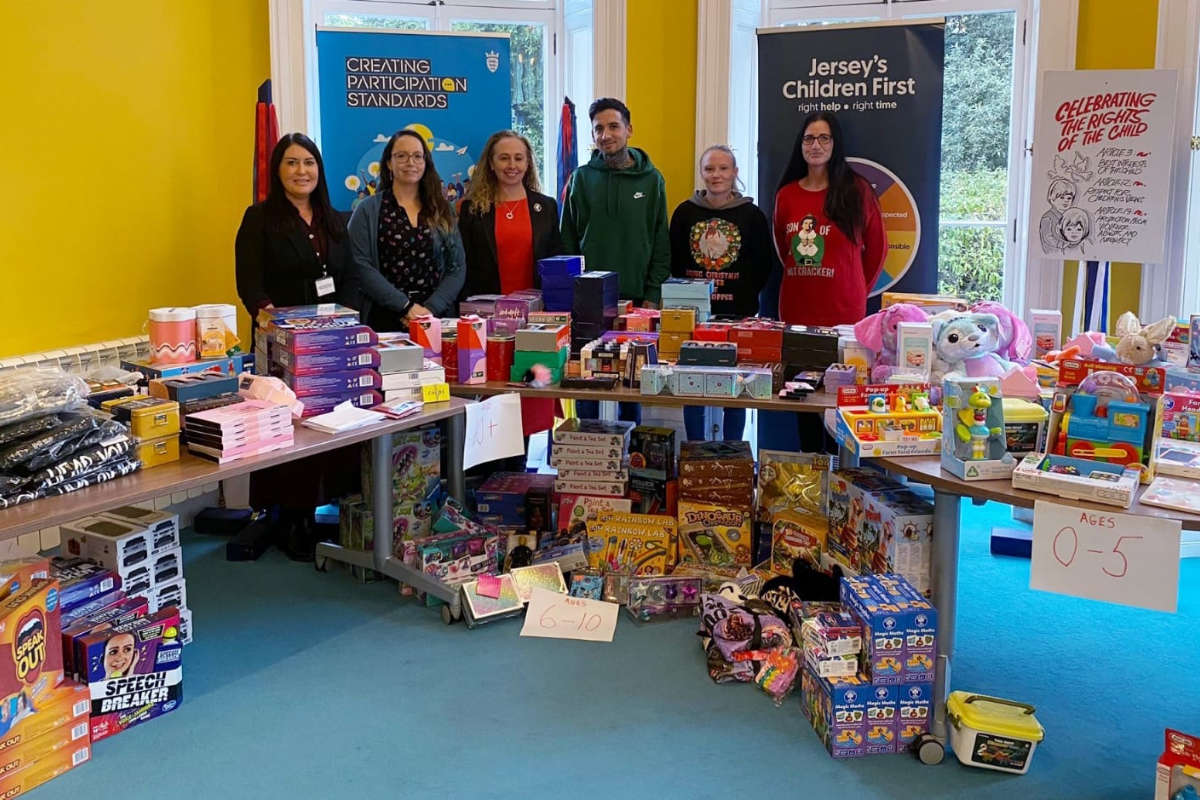 Appeal organisers Cheyenne and Dom handing over the presents to Children's Social Care.
More than 500 presents have been donated to children supported by Jersey's Social Care services.
Charity fundraiser Cheyenne O'Connor joined up with Dominic Basilio from Studiio Phoenix to organise the appeal.
It asked islanders and businesses to purchases gifts through an Amazon wish list.
More than 1,000 toys have been donated in total.
"We were overwhelmed by the generosity of Islanders and many businesses including Removal Solutions, AmuseMe games, GMK Construction, Stylistics salon, Love Thy Neighbour and Tech Supplies." - Cheyenne O'Connor.
Half the presents have been presented to Children's Social Care for children and young people supported by the government service.
Children and Education Minister went to see some of them:
"I would like to thank islanders and businesses for their kind donations and making sure children and young people, who are either supported by our services and charities, feel the magic of Christmas.
This wouldn't have been possible without Cheyenne, Dominic and Kelly who have worked so hard collecting and distributing the gifts to ensure every child supported by the service receives a gift.
Christmas can be a difficult time for some children, young people and families and this toy appeal is a powerful reminder of the fantastic and generous community we have in Jersey."
The remaining 500 gifts will be distributed to various Jersey charities.
Islanders wishing to give presents to vulnerable young people this Christmas can still do so, in a separate appeal by Channel 103 & Ravenscroft.
The deadline for donations is Friday 16 December.