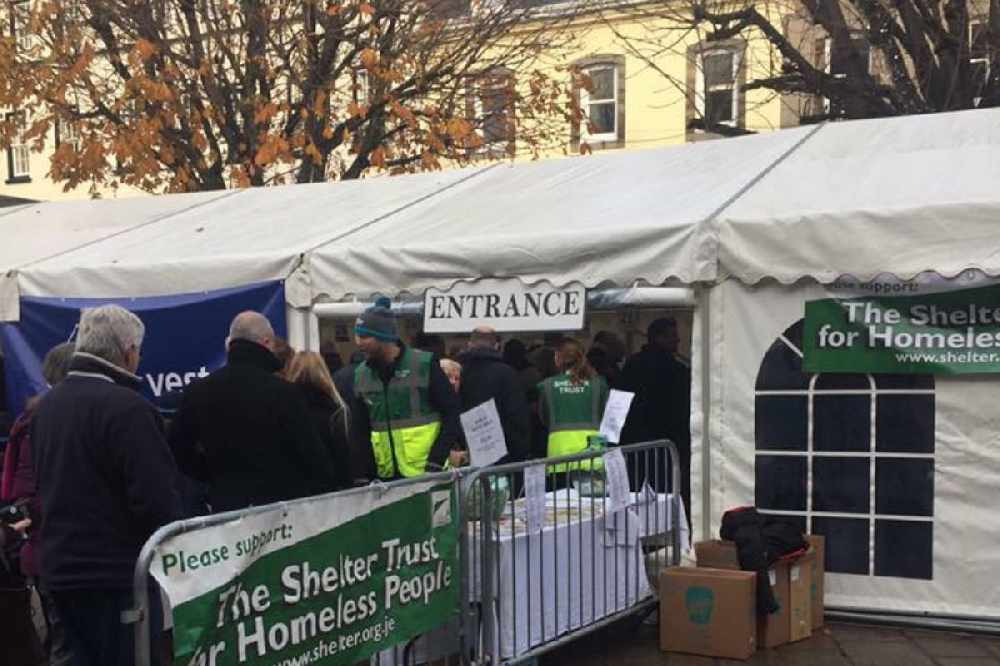 A charity soup kitchen fundraiser for Jersey's homeless has raised more than £10,000 for the Shelter Trust.
The annual event took place in the Royal Square on Tuesday for the first time in two years, having been unable to go ahead as a physical event in 2020 because of Covid-19 restrictions.
Organiser Richard Robins has thanked islanders for 'turning out in numbers' to show their support.
"Despite the appalling weather, Jersey's public turned out in numbers and although the total raised is lower than in previous years it was a hugely successful event, raising awareness of the island's homelessness issues."