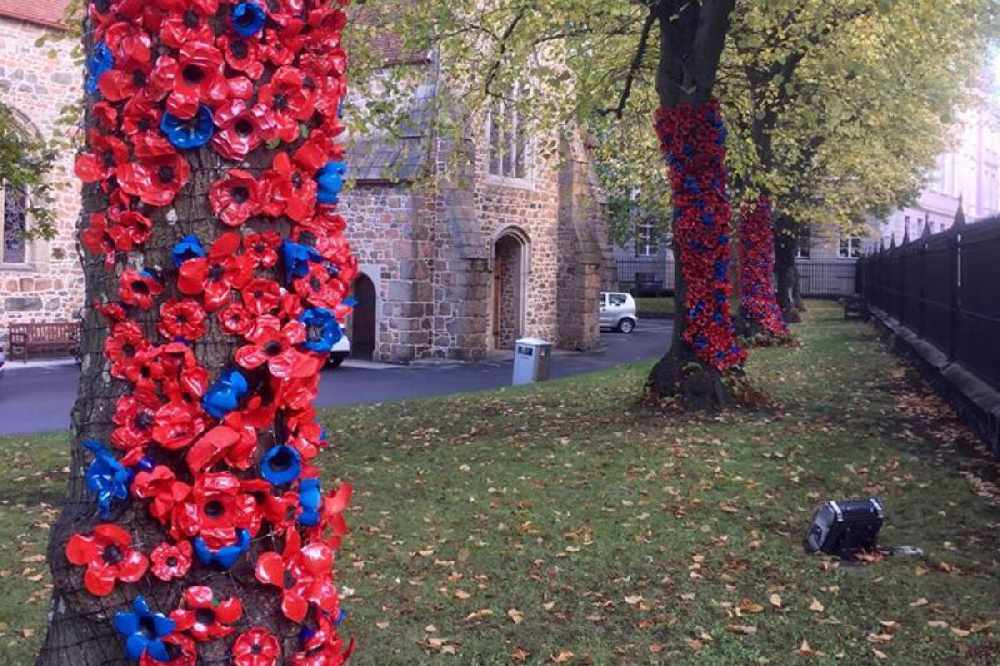 Trees at Jersey's Town Church have been covered with poppies made from plastic bottles.
The display has been created by members of the WI to mark the centenary of end of the First World War.
There are 1687 of the poppies, one for every man who left Jersey to fight and didn't return.
237 are blue, in honour of the French nationals among that number.
It's taken more than six months to create the tribute. Volunteers started collecting bottles in March.
They wanted the remembrance display to also highlight the issues of single-use plastic.