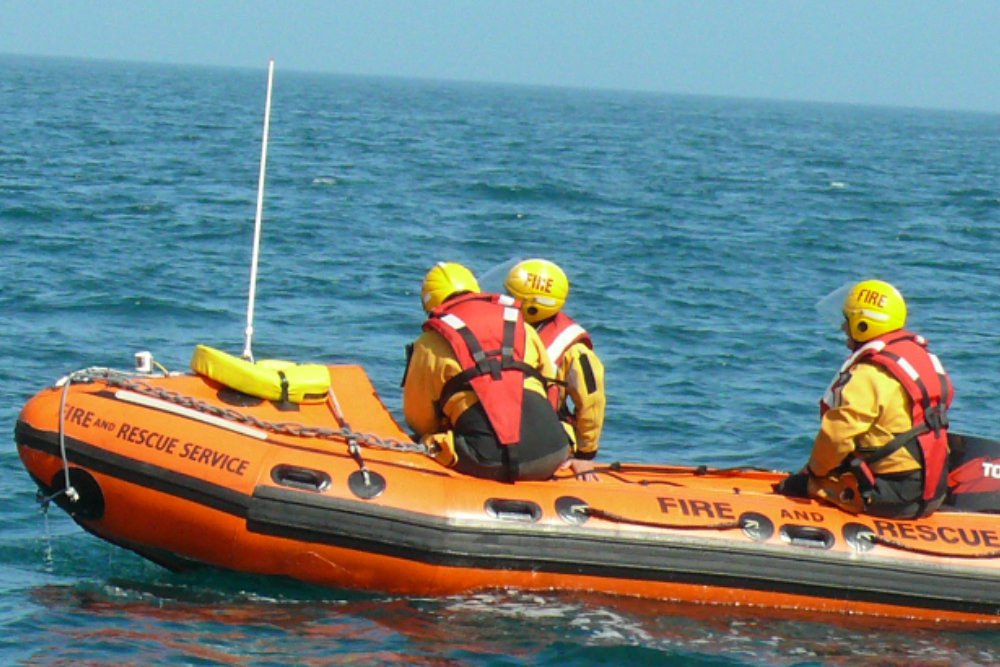 Credit: JFRS
Two teenagers have been rescued from rocks at Greve De Lecq in one of two callouts on the first day of British Summer Time
Several 999 calls were made at 6pm on Sunday (28 March) reporting that the teens were stuck on rocks surrounded by the tide to the east of the bay.
When Blue Watch arrived from the Western Fire Station the pair had entered the water and were trying to make their own way back to shore.
The Jersey Fire and Rescue inshore boat faced a 'very tricky' launch in big swells that were 'pounding the slipway'.
It made its way to the teenagers and got them onboard.
Both were treated by paramedics for their injuries and were 'very cold due to the fact they were only wearing shorts.'
Just an hour earlier, JFRS has been called to two people cut off by the incoming tide at Seymour Tower.
White Watch launched, but the pair had managed to make their own way back to shore and had been met by Jersey Coastguard.
"We are experiencing very large tides at the moment and the advice from Jersey Fire and Rescue would be to check the tide times and dress appropriately for the activities that are being carried out around the coastal waters."
JFRS is also asking that motorists - when they become aware of any emergency services vehicle on blue lights and sirens - should pull over quickly in a safe place so as not to cause any delay to the response time to the incident.