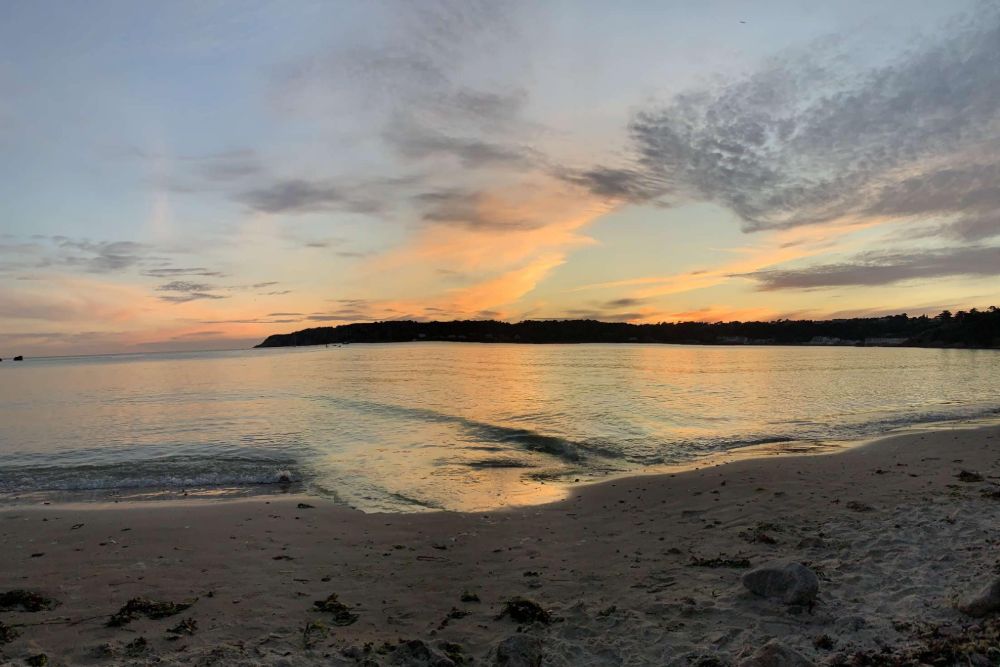 Temperatures have fallen to single digits, not even a week after the island enjoyed its warmest March day on record.
22.9°C was recorded at the Maison St Louis Observatory on 30 March, with the warm weather continuing until the morning of 1 April.
Jersey has recorded its highest March air temperature since records began at Maison St Louis in 1894, with the value so far today reaching 21.4°C at 240pm. The origins of this very warm air can be seen shifting up from central Spain across Brittany. pic.twitter.com/15JtdjT1RV

— Jersey Met (@Jersey_Met) March 30, 2021
Temperatures have dropped sharply since then, with highs of just 9°C forecast today.
"The wind direction has now moved around to the east to north-east and its picked up a lot so instead of coming from off the continent the hot air from France, the air is coming down the Channel so suddenly the temperature just plummeted as that happened." - Joe Waudby, Jersey Met Forecaster.
It could fall to as low as 7°C from Tuesday, with rain also forecast to arrive.
"As we go into Monday, there's a cold front that comes down and moves across the area and we go straight into a northerly wind direction.
"There's quite a bit of strength to the wind as well and it's just bringing down this cold air that's coming all the way up from the Arctic so it's all critical at this time of year to do with the wind direction and where that air is coming from."
It will also start to feel very cold across the UK, with 'thundersnow' forecast in some areas.
After a spell of warm #weather earlier on this week, it may feel like #winter has returned by the end of the #EasterWeekend with #snow for some of us on #EasterMonday @The_RHS @natsheep

Find out more 👇https://t.co/JCv5o6mmYf

— Met Office (@metoffice) April 2, 2021
The UK recorded its warmest March day since 1968 earlier this week, with temperatures hitting 24.2°C in London.