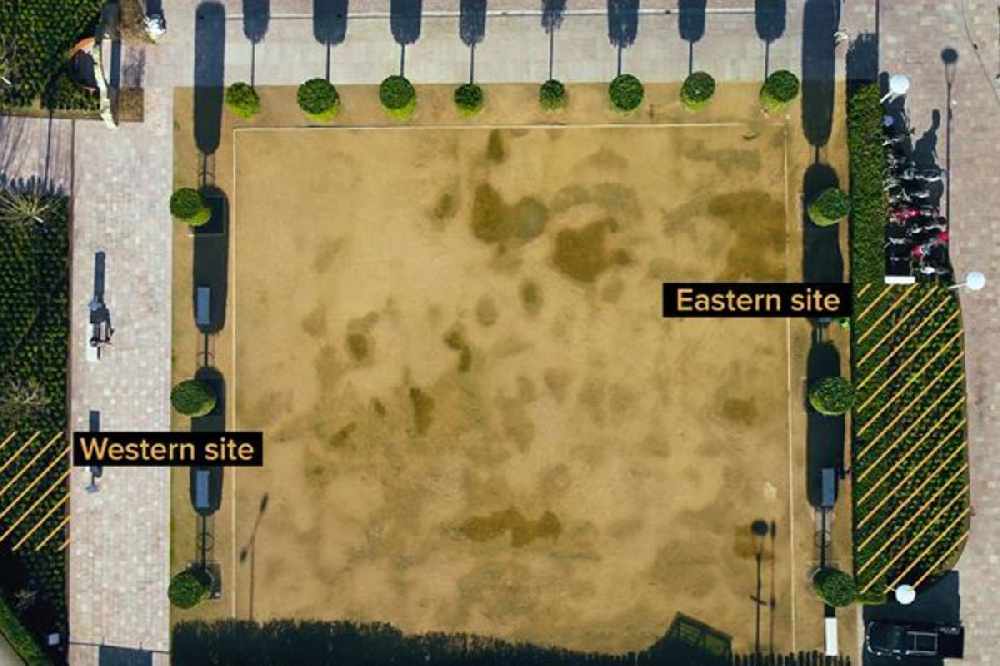 One of two sites at the Weighbridge have been earmarked for the memorial.
The Children's Minister says he thinks it would be wrong to 'U-turn' on the decision to build a £200,000 care memorial at the Weighbridge.
It was recommended by a Citizen's Panel, which included care survivors, to recognise the victims and families failed by Jersey's care system.
That followed a request from the Independent Care Inquiry to 'create some form of tangible public acknowledgement of those that have been ill-served by the care system over many decades.'
However, it has been met with a lot of opposition and criticism from some islanders and care survivors. One survivor, William, set up a petition which has garnered more than 2,700 signatures. He told Channel 103 earlier this year that 'this will open up fresh wounds for many'.
Senator Sam Mezec explains why, whilst acknowledging it's controversial, he hasn't pulled the plans.
"The government committed to accepting that legacy recommendation of the Care Inquiry. A Citizen's Panel was convened to make proposals regarding that and I personally think it would be wrong to u-turn on that.
"I think that lots of this proposal has been misunderstood and that's why I'm keen for there to be some form of public engagement so that it can be better understood what it means and what format it may take."
Plans were announced earlier this year to hold an exhibition of shortlisted designs, with people urged to submit their ideas for that. Ideas are now being looked at for how to best do that now that restrictions on gatherings are in place.
The designs were due to be shown off in June, with the winner announced on Jersey's first Children's Day on 3 July. The tender for submitting design ideas has now been extended.
In response to the above petition, the Minister explained that 'it could be a garden, a playground, a sculpture, a fountain or something interactive.'
It has to meet the following criteria:
* Include an apology
* Is thought-provoking and forever
* Honours victims and survivors, those lives lost, lives ruined and those who are still suffering
* Ensures that what happened does not get forgotten and stops the past being repeated
* Is easily accessible to the public
* Is highly visible and cannot be ignored. A memorial should be located in a highly prominent position so that all are constantly reminded of the injustice that took place and how the children were failed in the care system. It should remind the Jersey government as the corporate parents (i.e. acting parents), but not shock the survivors and bring back memories
* Is meaningful to a range of experiences suffered in the whole care system
* Is a transparent and clear acknowledgement of what happened
"I think what's right to do is to have some form of public engagement for people to understand what it could look like and contribute ideas to it.
"I think that's a better way of achieving some sort of reconciliation - much better than simply ploughing ahead without considering people's opinions or u-turning without considering the people on the other side of the argument."
In response to a question in Scrutiny from Deputy Rowland Huelin, Senator Mezec says he couldn't rule out delaying the plans, but a decision on whether to do that doesn't need to be made now.
Plans for Jersey's first Children's Day were set to include a family fun day in one of the parks, but the rules on gatherings mean that looks very unlikely to happen. Senator Mezec says the intention is to still mark the day in some way.