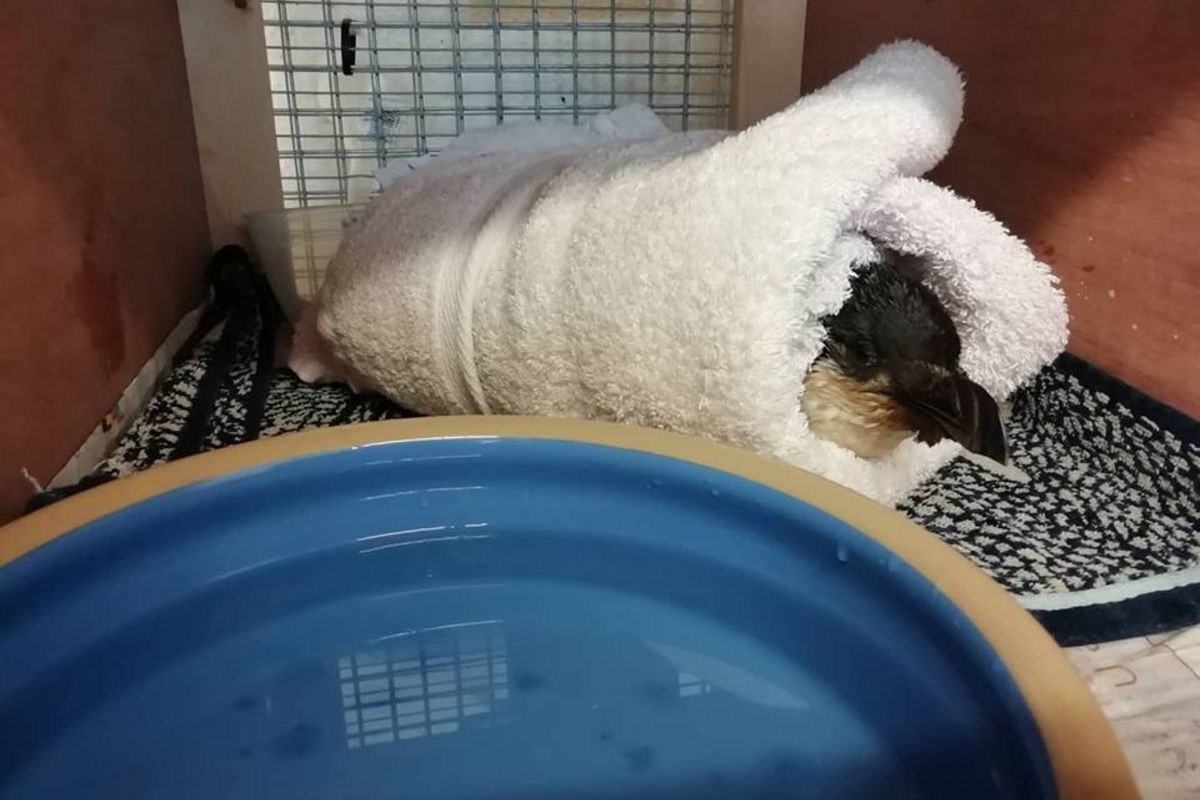 Credit: JSPCA
The JSPCA is appealing for help to feed five seabirds covered in oil.
The two razorbills and three guillemots were found in various locations across the island.
They needed tube feeding and baths on arrival to remove as much of the oil as possible.
The charity is now asking for donations of sand eels to feed the birds on a daily basis.
A JustGiving page has been set up for people to donate money towards buying the eels.
It's estimated the birds will have to be in the JSPCA's care for at least six weeks.