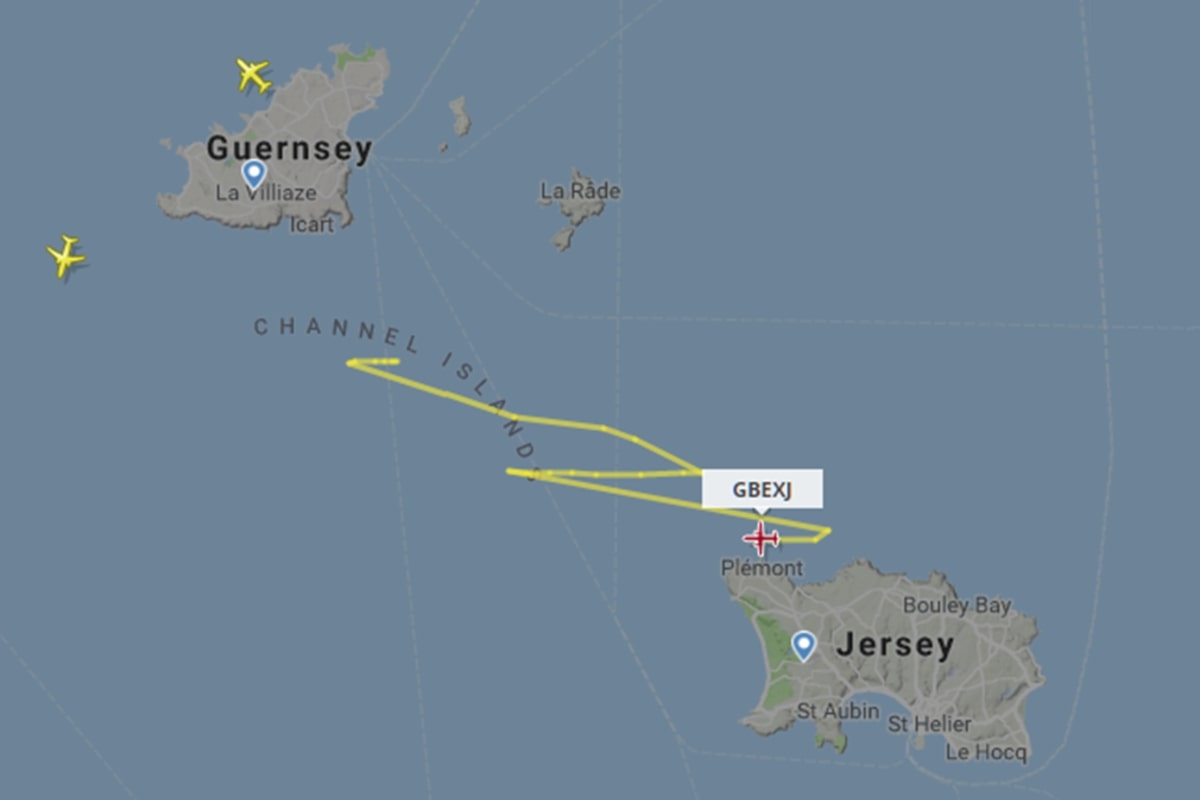 Part of the route flown by the Channel Islands Air Search plane, Air Search 1.
A search for a possible overdue vessel in Channel Islands waters has been called off.
Jersey's Coastguard received a report at 11pm on Wednesday night from a boat said to be heading to Guernsey.
No vessel arrived, and there was no further contact.
Guernsey Coastguard then received a May Day distress call at around 4am on Thursday.
The Channel Islands Air Search aircraft was launched and has spent the day searching, but weather conditions have been poor.
As well as searching between the islands and along their coastlines, harbours in St Peter Port and St Aubin have been searched and appeals broadcast to ships in the area. However, they haven't produced any sign of the boat.
The incident will remain open pending new information coming forward.
Anyone with information on the vessel believed to be called "Delta Buoy" or "Delta Boy" is asked to contact the Jersey Coastguard on 01534 447705.