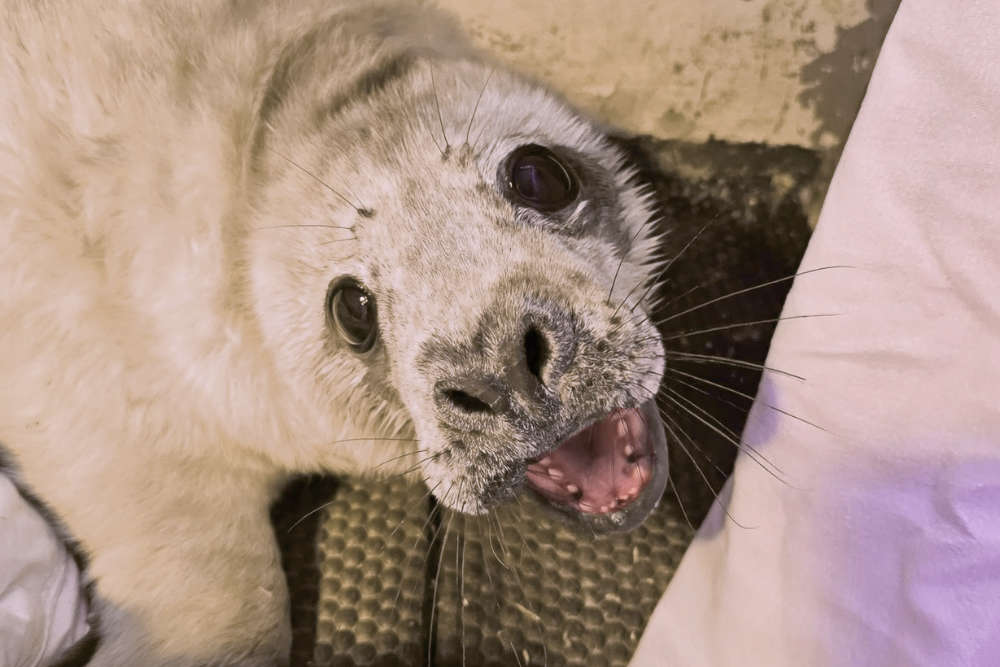 Guernsey's early morning paper boat arrived in the island with more than just today's news.
Faulkner, the young grey seal pup, has been saved after being washed up on Jersey's northwest coast.
Two seal pups have been swept onto the island's shores in slightly over three weeks.
Marine Mammal medic Gail Bennie came across him whilst she was cleaning the beach near Faulkner's Fisheries at L'Etacq on Sunday.
There was a worry as the pup is between 10 and 14 days old, which means he has not yet weaned off his mum.
British Divers Marine Life Rescue medics were deployed to watch over him, and Donna de Gruchy visually assessed him in a safe zone whilst a plan was hatched.
The decision was made to see if Faulkner's mum would return on the high tide, so he was guarded against disturbance as he slept all day.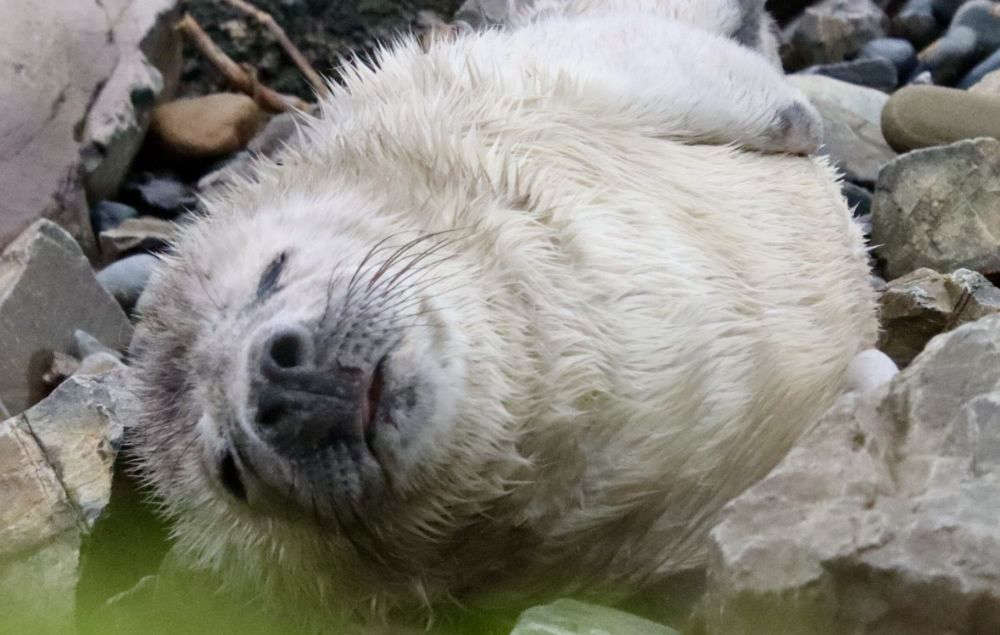 As it grew dark at 4:00 pm, the medics were stood down so they could go home to dry off and rest.
This was when Faulkner was spotted being taken away by the tide.
The seas were rough, and his mum was still nowhere to be seen.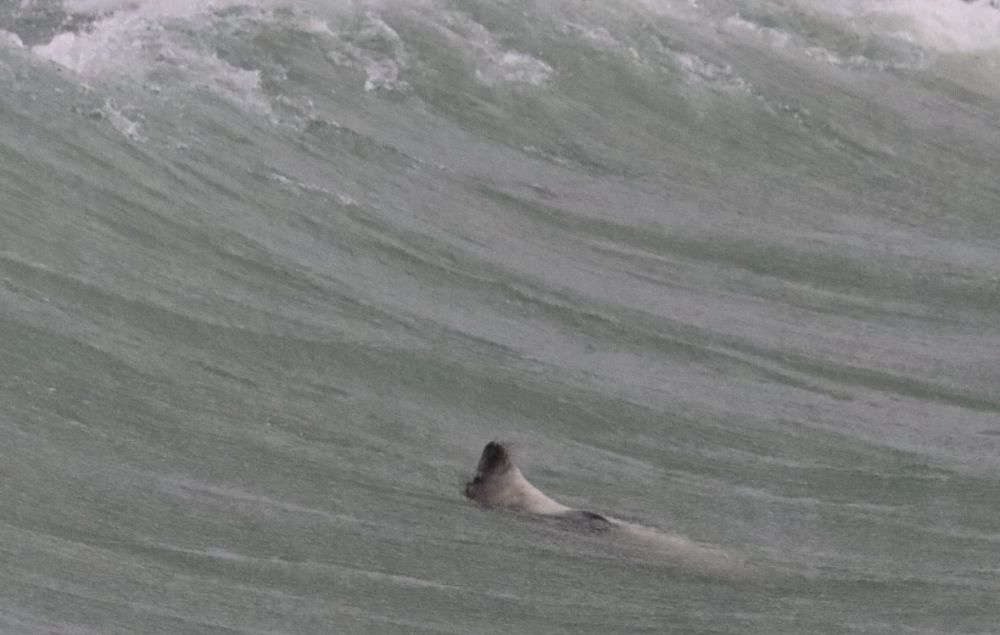 The medics returned on Monday morning to check on the pup, and to their delight, he had returned.
Another monitor rota and safe space were put in place to protect him.
The BDMLR's UK head office requested a physical examination due to his age and the possibility he had been orphaned before weaning.
Faulkner was restrained whilst Donna, Gail and Sue, who are also marine mammal medics, completed the health check.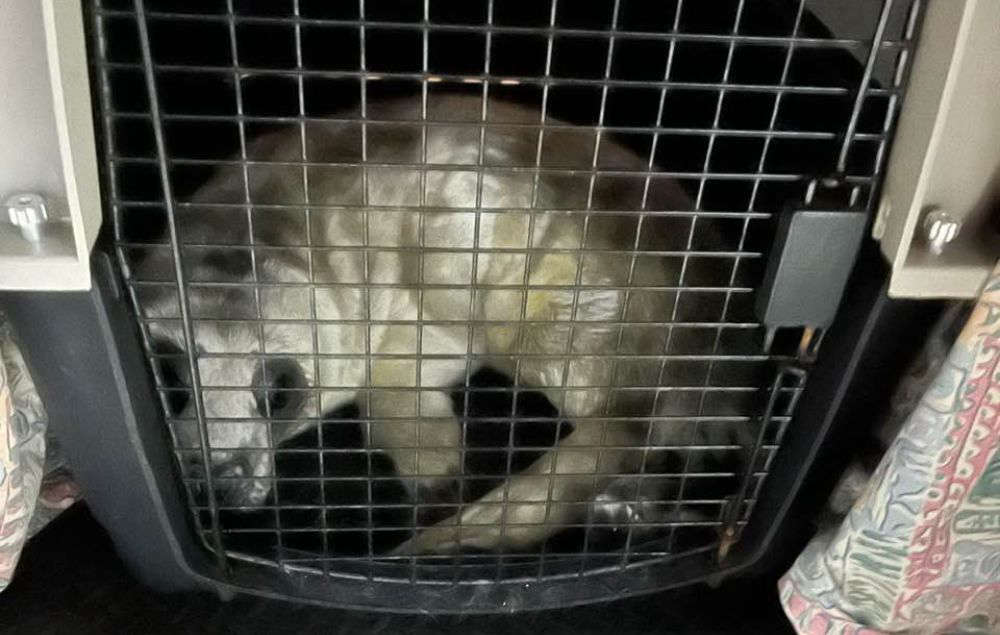 The young pup was lifted from the beach so medics could feed and look after him whilst another plan was devised.
However, it was discovered all the UK's seal centres have their hands full, the GSPCA was closed for new intakes and the JSPCA was not trained in seal pup care.
New Era Veterinary Hospital in St Helier took in Faulkner, where the head registered veterinary nurse Louisa Bouchard and team took over his care.
The group decided their only option was to contact Steve Byrne from the GSPCA.
Luckily, he agreed to take the seal pup in, but the next task was getting Faulkner to Guernsey.
This is where Dave Martin of Iris Freight came in.
His team allowed the special stowaway to use their boat to cross the waters.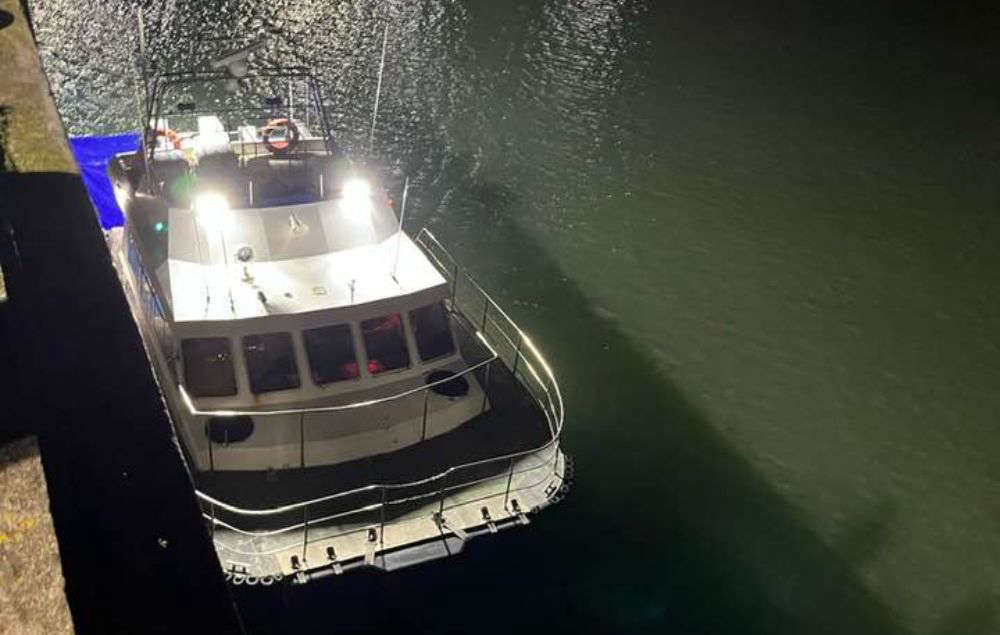 Faulkner was dropped off at the harbour by Gail and Caroline at 2:45 am and arrived in Guernsey at around 6:30 am this morning (15 November).
His weight is 22kg, which is suitable for his age, but the charity did discover he is 'full of worms'.
The young pup is now with River George, head of marine mammals at the GSPCE, where he will stay for a few months until he is ready for release next year.