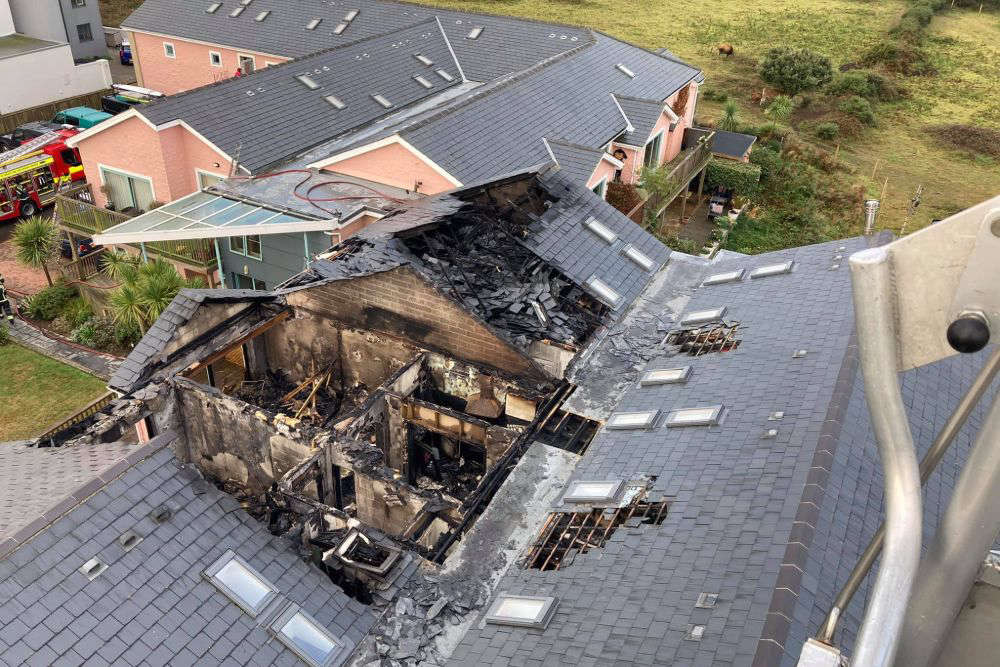 Images: Jersey Fire and Rescue
Residents of an apartment building were evacuated after a lightning strike sparked a blaze overnight.
Fire crews were called to The Palms in St Brelade at around 3.50 am on Sunday (26 September)
A resident had heard the impact of a lightning bolt and had gone out to have a look. They found the roof of the building on fire and raised the alarm, getting their neighbours out of the burning block.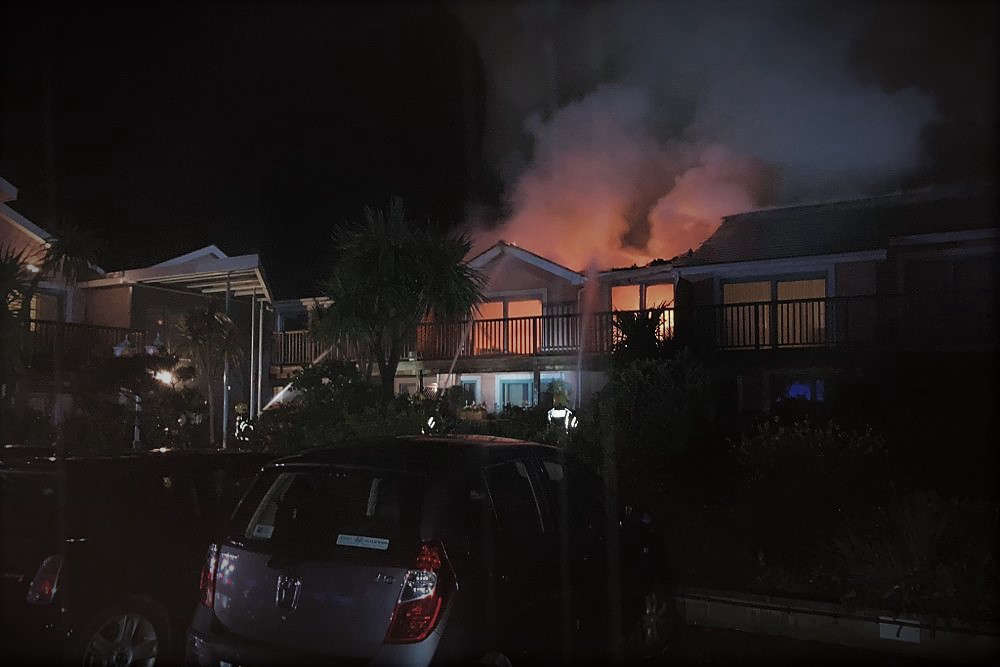 A total of 18 firefighters responded, with four engines and one aerial ladder platform.
Four flats were affected by the blaze on the first floor and several suffered water damage on the ground floor.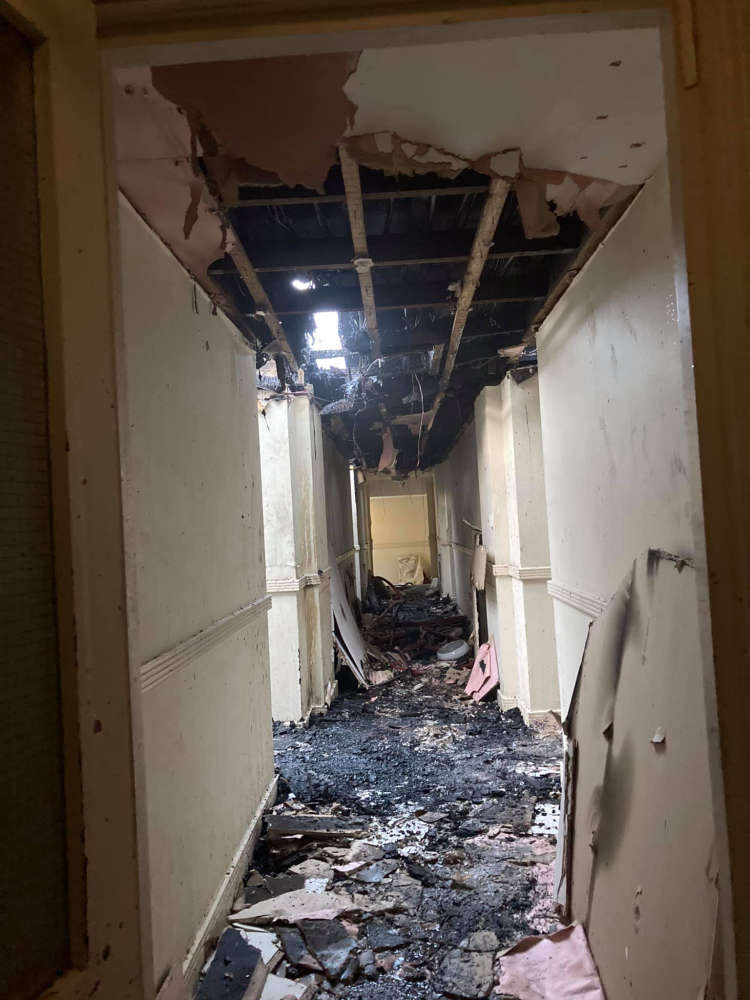 Police and St Brelade Honorary officers attended, and residents were evacuated to the Parish Hall for safety.
No one was injured.
Jersey Fire and Rescue Service has described it as 'tricky incident'. They have commended the actions of the resident who reported the fire and alerted others to it.
The fire was put out at by around 7.30am and crews remained on scene for further investigations and inspections of the damage.
Firefighters have been called out to several fires caused by lightning strikes over the last few weeks.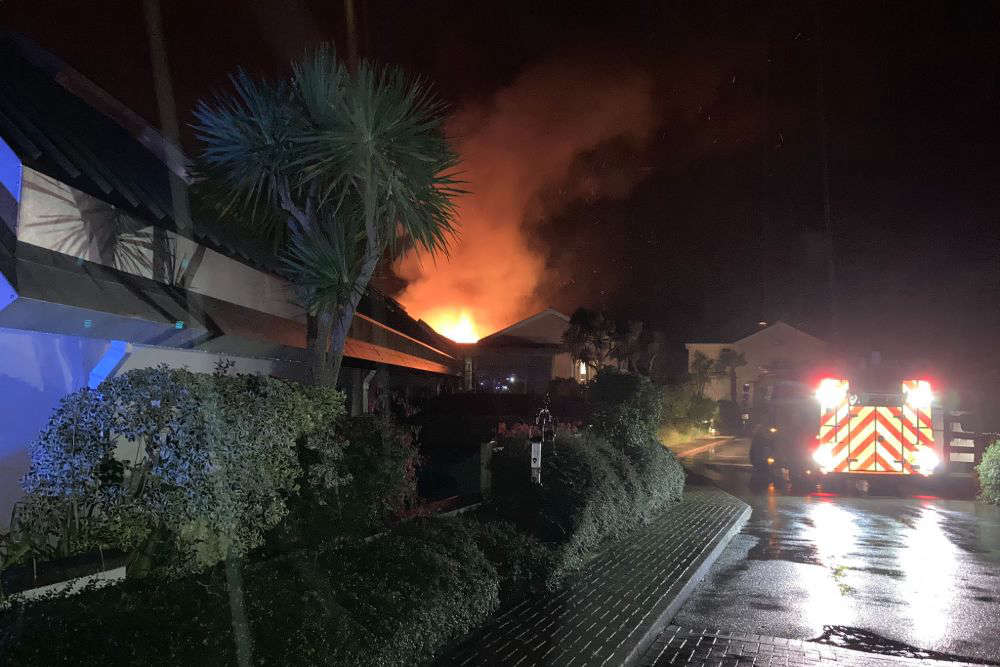 Photos courtesy of JFRS.