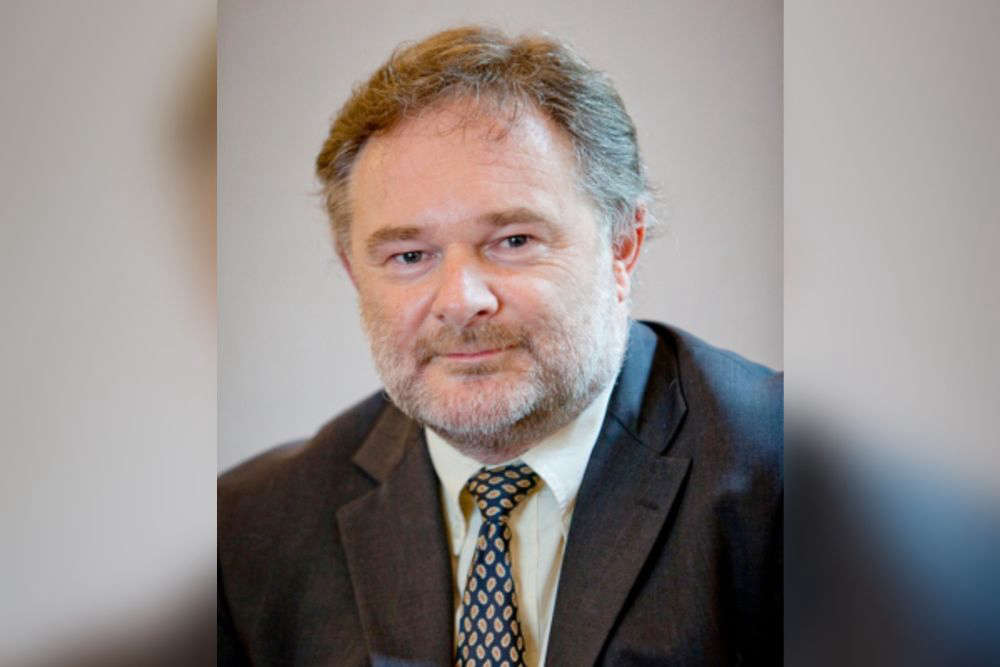 Jersey's former Planning & Environment Minister, Rob Duhamel, has died at the age of 66 following a short illness.
He passed away in hospital.
Mr Duhamel spent 21 years serving the parish of St Saviour as a Deputy in District No. 1.
He was first elected on the 9th December 1993 and served until narrowly losing his seat in the 2014 General Election.
The former Minister was a member of the Council of Ministers from 2011 until 2014 but had served as an Assistant Minister before that.
During his time in office, Deputy Duhamel made headlines on both sides of the Channel after mooting the idea for a tunnel linking Jersey with France.
He also gave the go-ahead to demolish the 1937 terminal building at Jersey Airport after it was deemed to be unsafe because of its proximity to the runway. That decision was only overturned by the Director of Civil Aviation earlier this year.
There will be tributes to Mr Duhamel in this week's States sitting.
I'm shocked & saddened to hear of the untimely death of my former colleague Rob Duhamel. I sat next to him for my first 2 terms. He taught me the ropes. He was highly intelligent, a passionate environmentalist and had a great sense of humour.
My thoughts are with all the family.

— 🇯🇪 Montfort Tadier🇯🇪 (@DeputyTadier) September 15, 2021
Chief Minister Senator John Le Fondre says he is deeply saddened by Rob's passing.
"Rob was a longstanding voice in our local community, serving in the States Assembly for more than two decades, and continued to contribute to public debate via his regular column in the JEP. As a Minister, he was a creative thinker with strongly held values, never afraid to stand up for what he believed in.
"He was a passionate voice for the environment, his Parish of St. Saviour and, for our Island. My thoughts are with his family and friends at this sad time."
Today in the States Assembly the Bailiff paid a heartfelt and fitting tribute to our former colleague Rob Duhamel. Rob was a deep thinker, politically diverse and always approachable on just about any subject in which he always seemed to be well versed. RIP Rob. pic.twitter.com/j1hH0lucRU

— Sen. Lyndon Farnham (@lyndonfarnham) September 16, 2021
A minute's silence was held in the States chamber as a mark of respect.
Bailiff Tim Le Cocq says he can now be seen, in some ways, as a man ahead of his time.
"Many people made fun, at times, at some of his seemingly outlandish ideas, but as time has moved on, many of his proposed initiatives have gained traction and he can now be seen as having been at the vanguard of modern views on ecological matters.
"He will be remembered for being a man of principles who was not afraid to speak his mind - and whilst this offer saw him out of steps with his Council of Minister colleagues, his commitment to his island and its long-term future was unquestionable."
Funeral details will be announced in due course.