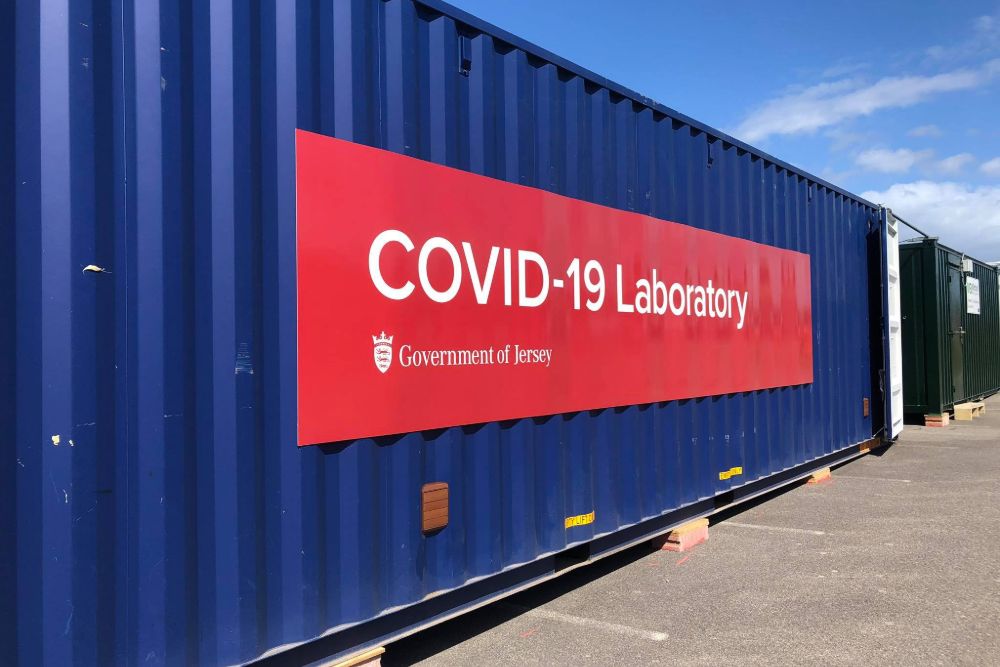 Jersey's government has unveiled its local testing centre, based at the Jersey Aero Club.
Swab samples are currently processed in the UK, but from next month, that will be done in the Jersey lab.
The government hopes it will lead to a 12-hour test turnaround. The current average wait for a result is 30 hours.
Since Thursday 20 August, we have completed 1,779 more tests at our borders with 1 new positive identified from inbound travellers – this case is an asymptomatic individual. pic.twitter.com/qMZGek1RXt

— Government of Jersey (@GovJersey) August 21, 2020
Director of Covid Testing and Tracing, Rachel Williams, says it's essential that islanders get their tests back as soon as possible.
"It's great to see our own laboratory here in Jersey, and it'll be great to see the impact it has on islanders in terms of turning around those test result times much faster than we have at the moment.
"It's really important that we turn these tests around quickly because the faster people know whether they're positive or negative, the faster they can get back to work if they're negative, and the faster we can do contact tracing and isolate those people, test them and keep the island safe."
With the faster turnaround of results, the government hopes to complete around 2000 tests a day.
Deputy Medical Officer of Health Ivan Muscat has been explaining the importance of the lab's location and how it will work.
"It's very close to where the bulk of our testing is undertaken, close to the arrivals of the airport, it seems to tick all the other boxes in terms of having the relevant infrastructure, having appropriate parking facilities and so it seemed very sensible to have it here.
"The main section of the laboratory consists of three rooms, you receive the sample, then you extract the genome of the virus from the virus, then you multiply it up in the second room, so that is where you have to be really careful not to introduce any contamination. That room has to be ultra clean, then you go into the third room where you look for multiplied up virus, so if there was no virus to start up with, when you go into the second room you can't multiply anything up, so when you go into the third room you don't detect it."
The Government also plans to increase testing by targeting the most susceptible, helping to take the pressure off health care services.
"We are looking to increasing testing, the testing will probably be targeted as it is sensible to put your bucks where you're going to get the most bank for your buck if you like. With winter coming up, we do anticipate that as with all other respiratory viruses the number of Covid viruses will potentially go up, so we need to cater for that."
Chief Minister, @John_Le_Fondre, visits the new COVID-19 Lab. The lab will process a high volume of tests, around 2000 a day, with results expected within only 12h. It is due to come into use in September, following a period of testing and validation. https://t.co/s83ArGUfnj

— Government of Jersey (@GovJersey) August 21, 2020
The lab's unveiling came on the day it was announced that Jersey has one of the highest Covid-19 testing rates in Europe