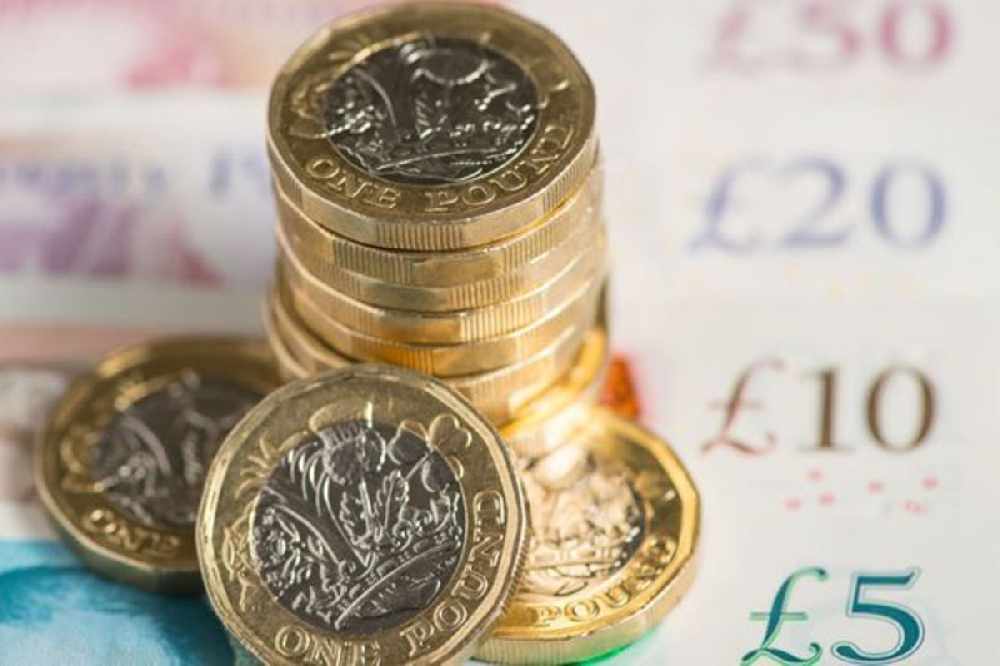 48% of Prior Year Basis taxpayers who have taken part in a government survey have backed the plans to move them to Current Year Basis, but 41% of them are against it.
It's been the norm for islanders who have registered since 2006, but now the Treasury Minister wants to roll it out to everyone.
Deputy Susie Pinel has said it is to support those hardest hit financially by the coronavirus crisis.
She has also proposed making Prior Year Basis (PYB) taxpayers pay back their 2019 bill over five to ten years from 2023 onwards.
Of the 66,000 taxpayers invited to take part in the survey - just 2,387 (3.6%) responded.
1,997 were PYB taxpayers and 344 were Current Year Basis (CVB) taxpayers. 2% were unsure which they were.
52% of participants, both current and prior year taxpayers, supported moving everyone to CYB.
The same percentage didn't want the government make PYB taxpayers pay their 2019 bill off over a five to ten year period.
There were 544 mentions 'writing off' that bill altogether, joining the more than 5,600 people who signed a petition asking for the same thing.
However Deputy Susie Pinel has said the government isn't in a position to do that.
92% of PYB taxpayers want their 2019 tax bill to be written off if they move to CYB, with just 27% of CYB taxpayers agreeing with that.
The most popular suggestion for paying it off was doing it monthly over ten years.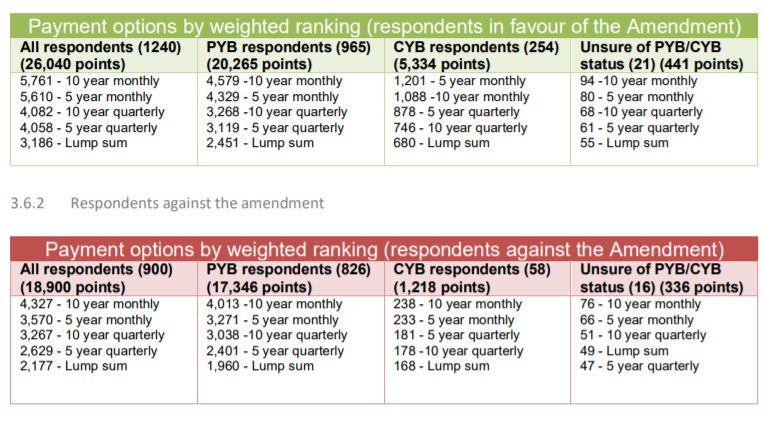 Paying at retirement age was another popular request, while 61% supported PYB taxpayers being given a financial incentive for paying it off from 2023.
72% disagreed with charging late payment interest on those who haven't repaid it within ten years. (68% PYB, 45% CYB)
127 references were made to staying on prior-year or paying at retirement instead and there were 95 mentions of it not actually being a financial stimulus as the Treasury Minister says it is.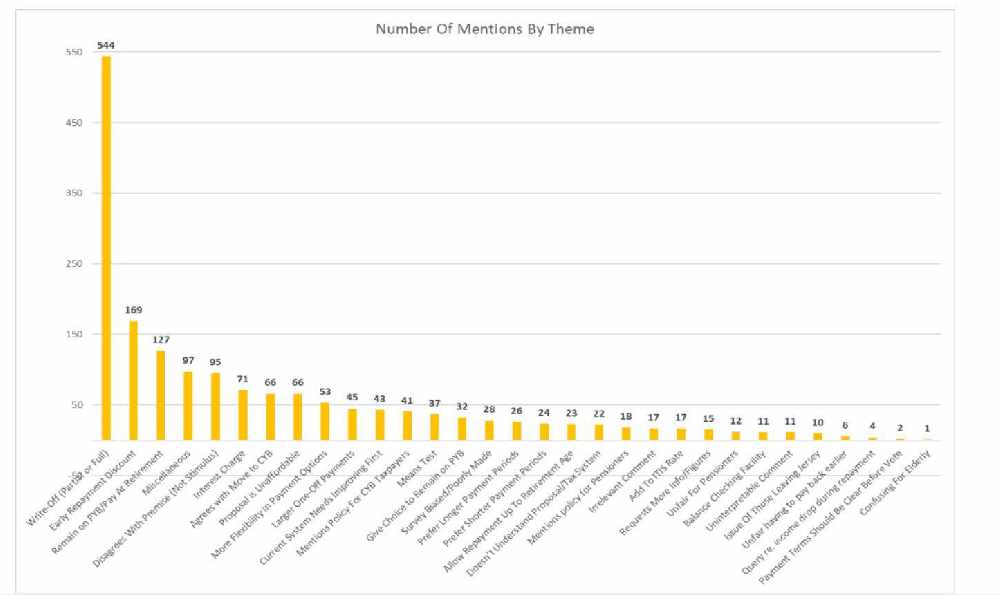 544 mentions were made to writing off the 2019 bill, 169 were for an early repayment discount, while 28 were made claiming the survey was 'biased or poorly made'.
The government says these results will form part of a proposal on how to repay the 2019 bill, which will be published before the main reforms are debated on 3 November.
Independent company 4Insight have also been commissioned to run follow-up focus groups this month with some of the islanders who filled out this survey.
The results of this are due to help create an 'affordability test', helping taxpayers who are worried they won't be able to pay their 2019 liability without suffering financial hardship.
"I'd like to thank all those people who took the time to respond to this survey and offer their views on this proposal.
"I know that tax is a highly emotive issue which concerns many Islanders, and I was keen they were given the opportunity to provide their views on the proposal.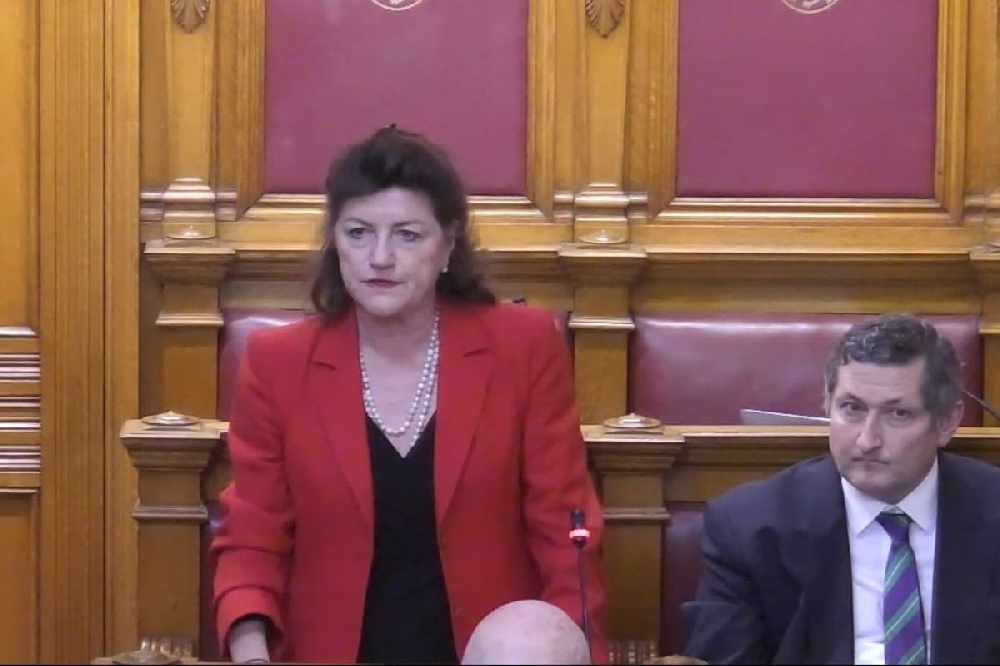 "We're going to be supplementing the survey findings with feedback from the demographically balanced focus groups. This will provide us with further insights as we prepare the draft payment Regulations. Drafting will continue up to the end of the year as we get full results back, but we will share a draft of the Regulations with States Members in late October, so they are as informed as possible ahead of the debate on 3 November." - Deputy Susie Pinel, Treasury Minister.
You can read the full survey result report here.